Content marketing is a critical tool in the world of B2B. With the landscape only set to become more complex over the coming years, there's never been a better time to invest in your strategy and process – which is why we've put together a comprehensive guide to cover all the bases in getting to grips with B2B content marketing.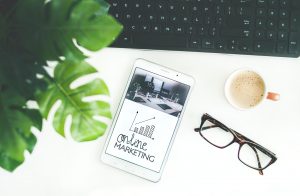 What Is B2B Content Marketing?
Simply put, B2B content marketing is a strategy that involves using content to build brand awareness, engage with other businesses, and ultimately drive leads and sales. Content marketing can take many forms, such as blogs, newsletters, social media content, infographics, and even podcasts – anything that is content-driven with the intention of connecting with other businesses.
Why Is B2B Content Marketing Important?
Improves Ranking & Digital Presence
Content marketing is a powerful and cost-effective way of improving your SEO and online presence as a business. Through targeting keywords, building strong backlinks, and providing a consistent content output throughout your website and social channels, your target audience will be able to access your online content more easily, and your SEO will soar.
Assists Businesses With Purchase Decisions
With longer-form content marketing, you have a unique opportunity to show your target audience that you know exactly what you're talking about when it comes to your particular business niche.
This is the time to let your industry expertise shine – you can showcase your knowledge in a fun, engaging format, and give anyone who might be on the fence the nudge they need to make a purchase.
Produces Evergreen Digital Content
One of the biggest benefits of content marketing is that you automatically accumulate a rich backlog of evergreen digital content that can be consumed time and time again by different people over the course of an extended period.
This guarantees a terrific return on your investment, with the added bonus of having the option to recycle your content and use it again in other ways.
Boosts Business Relationships
Consistent content marketing builds the foundation for a stronger relationship between you and your target audience. Over time, potential consumers will build up a sense of familiarity with your business, increasing your brand recognition and making people more likely to trust and engage with you, leading to increased sales.
So how can you boost your B2B content marketing? We've brought together four of our best tips to help you get started.
1. Understand Your Target Audience
The more you understand whom you're trying to reach with your content marketing, the more you'll be able to connect with your audience. Without a clear picture of who your target audience actually is, your marketing will lack direction, and you'll struggle to achieve the reach you're aiming for.
Start by mapping out your ideal audience – which businesses do you want to be on the receiving end of your marketing? Whom do you want your marketing to connect with, and why?
Consider these key areas when visualizing your target audience:
Why is your target audience drawn to your particular business?

What is the purchase intent of your target audience?

What pain points is your content marketing targeting?
This last point is crucial. As a business, whatever you're aiming to sell has to be able to meet the pain points of your target audience, and your content marketing is perfect for proving that you can – and will do – just that.
So, what is it that your target audience needs, and in what ways is your business able to meet those needs? Determine your pain points, and work these into your content marketing to watch it boom.
Another helpful step during this process is competitor analysis. Research who your top competitors are and who their customer base is. How are they marketing themselves toward these particular customers? This isn't by any means to copy or mimic another business' marketing strategy, but rather a way to gain a deeper understanding of the current market for your business niche.
2. Define Your Format
Content marketing can take many forms, and it can be helpful to plan out exactly what your marketing is going to look like so that you can ensure a smooth and effective delivery. 
For B2B companies, focusing on a content marketing strategy that utilizes SEO is crucial. Long-form content such as blogs and ebooks is great for upping your rankings with keywords and backlinks.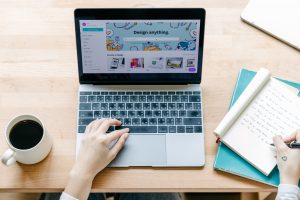 You'll also want to choose which channels you're going to publish and promote your content marketing on. Using the insight you gained from researching your audience and competitors, you can begin to map out the most effective spots for your content to be in order to gain the most traction.
According to research from Statista, LinkedIn is widely popular for the majority of B2B companies, with 81% of B2B marketers using the platform, but your consumer base may also favor Instagram and Facebook. Delve into your network to develop more of an understanding of the right route for you.
3. Strategize Your Content Marketing
You understand your target audience and know your chosen format. The next step is to plan out your content marketing strategy. This means mapping out exactly what you're going to post, when you're going to post it, and how often, within a certain time frame. 
There are several platforms out there that can pull together your content marketing calendar in a cohesive format, so you can plan out your creation, collaboration, and publishing all in one place. 
You might decide to strategize your process into a harmonious circuit of content. For example, let's say you want to publish blog posts weekly and so decide to upload four a month. Off the back of these, you can then map out four social media posts to complement each blog, uploaded around the same time each week to promote your new content. You could then choose one topic to focus on from one of your four blogs and produce a podcast delving deeper into that particular area. Suddenly, you have a comprehensive collection of content that will instantly bring a balanced feeling to your marketing.
4. Review & Revise
A huge benefit of content marketing is that you can very easily analyze and assess how it's performing. Armed with this information, you can then continuously tweak and update your content over time to raise its performance.
Have a look at your traffic and on-site time using tools like Google Analytics and compare how well certain pieces of content are doing compared to others. What is it about the well-performing pieces that make them so successful, and how can you tailor future content to align with these metrics?
You can also analyze your social media content simply by taking a look at your engagement on each post and mapping out a similar strategy. Ultimately, you want to identify and consider what sets the most successful posts apart from the least successful, so you can pivot and grow accordingly.