Can I delete my document from your system once the editing or proofreading process is complete?
Yes. But please remember to download your proofread copy first. Once you have, simply click the delete button.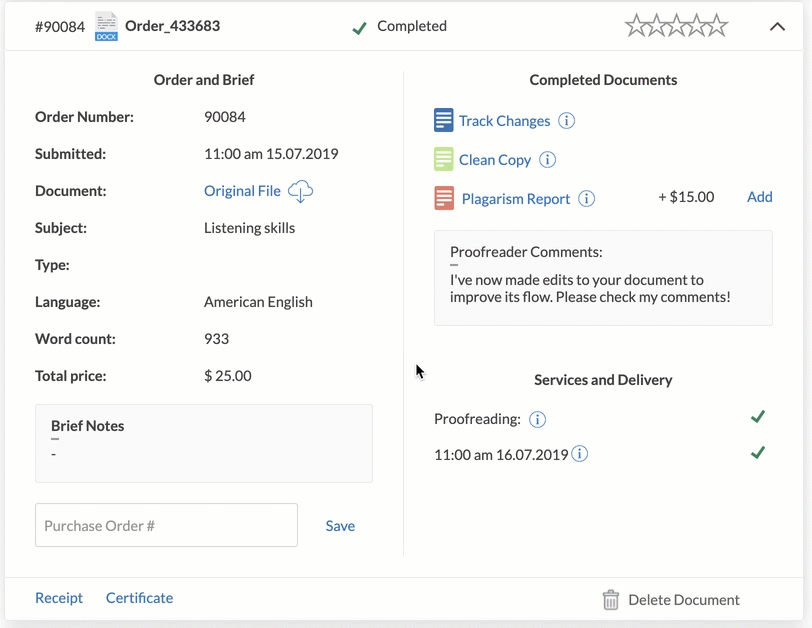 But please be aware that once deleted from our system, all versions of your document will be permanently removed.
---