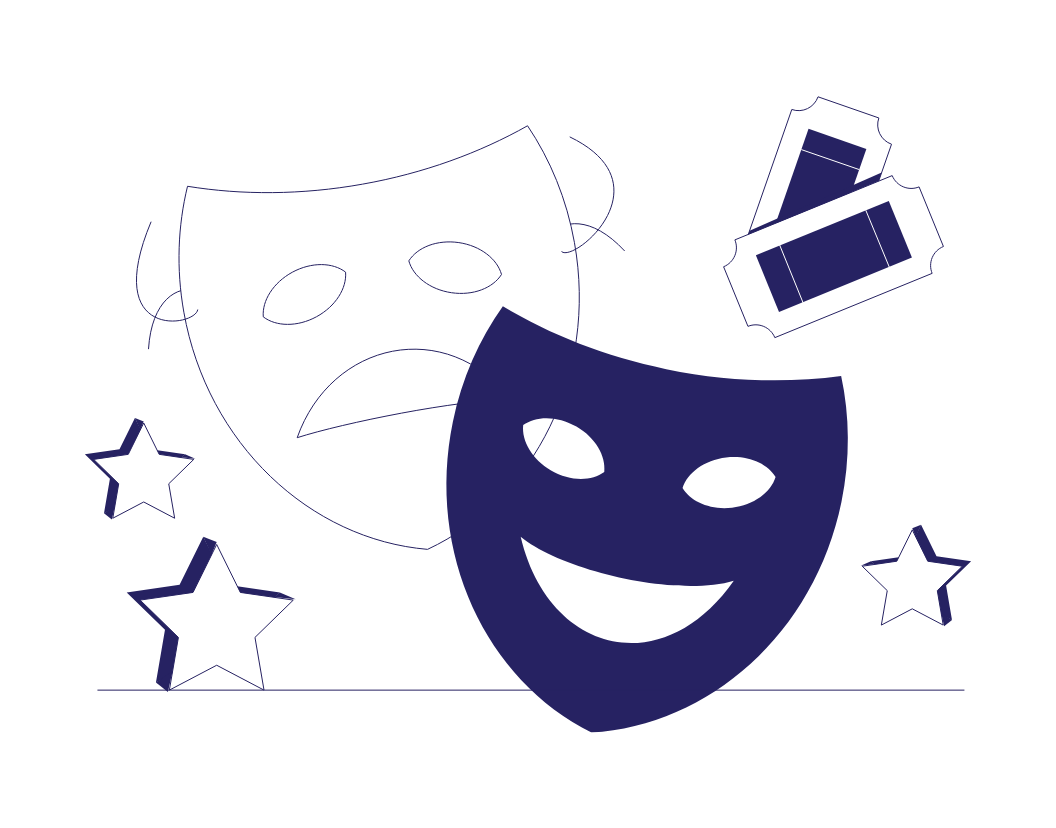 World Theater Day—How to Celebrate
Theater has been a popular form of entertainment since the days of ancient Greece, and it's capable of captivating, entertaining, and uniting audiences from diverse backgrounds. March 27th is World Theater Day. But what exactly is it, and how can we join in the celebration? 
Origins and Goals of World Theater Day
World Theater Day was initiated in 1961 by the International Theater Institute (ITI), the largest organization for Performing Arts in the world. It was proposed by President Arvi Kivimaa at the ninth World Congress of the ITI and was first celebrated on March 27th, 1962, making today the 60th birthday of World Theater Day. It's now celebrated by over 90 ITI centers worldwide, with many theater lovers, professionals, academies, universities, and schools also taking part.
The primary aim of World Theater Day is to promote theater to people across the world. This includes raising global awareness about the importance of all forms of theater and helping its community to share their work with governments and municipal bodies to garner their support. World Theater Day aims to shine a spotlight on the magic of theater, which facilitates cultural diversity, mutual understanding, and world harmony.
Find this useful?
Subscribe to our newsletter and get writing tips from our editors straight to your inbox.
The World Theater Day Message
The World Theater Day Message forms a central part of the celebrations. Every year, a prominent person within the artistic community presents this Message, which extols the value of theater and peace throughout the world. The International Message (as it's known) is translated into over 50 languages, read aloud in theater performances worldwide, and published in hundreds of newspapers. In 2021, the International Message was authored by the celebrated British actress Helen Mirren.
How to Celebrate World Theater Day
You may be a theater professional, amateur, or aficionado. Or maybe you have limited knowledge about it but would like to learn more. So, how can you celebrate World Theater Day? Here are a few ideas:
Put on your own play, opera, ballet, or musical. This could be for the benefit of friends or the local community. 
Go into a local school and offer to help with drama lessons or provide theater workshops.
Fundraise for a theater charity. Theater workers, including actors, technicians, wardrobe personnel, and backstage staff, have been disproportionately hit by the COVID-19 crisis, and several charities have been set up to support them.
Research local theater events to participate in. These could be workshops, masterclasses, talks or lectures, or performances at discounted rates.
Try writing your own play! It may sound daunting, but they do say everyone has a book in them!
We hope this blog post has inspired you to celebrate World Theater Day in your own way. And if you're a budding author, our editors are on hand 24 hours a day to proofread and edit your work. Submit a free trial document today!
More Writing Tips?
In today's digital age, engaging and interactive presentations are a great way to capture your...
Trusted by thousands of leading
institutions and businesses