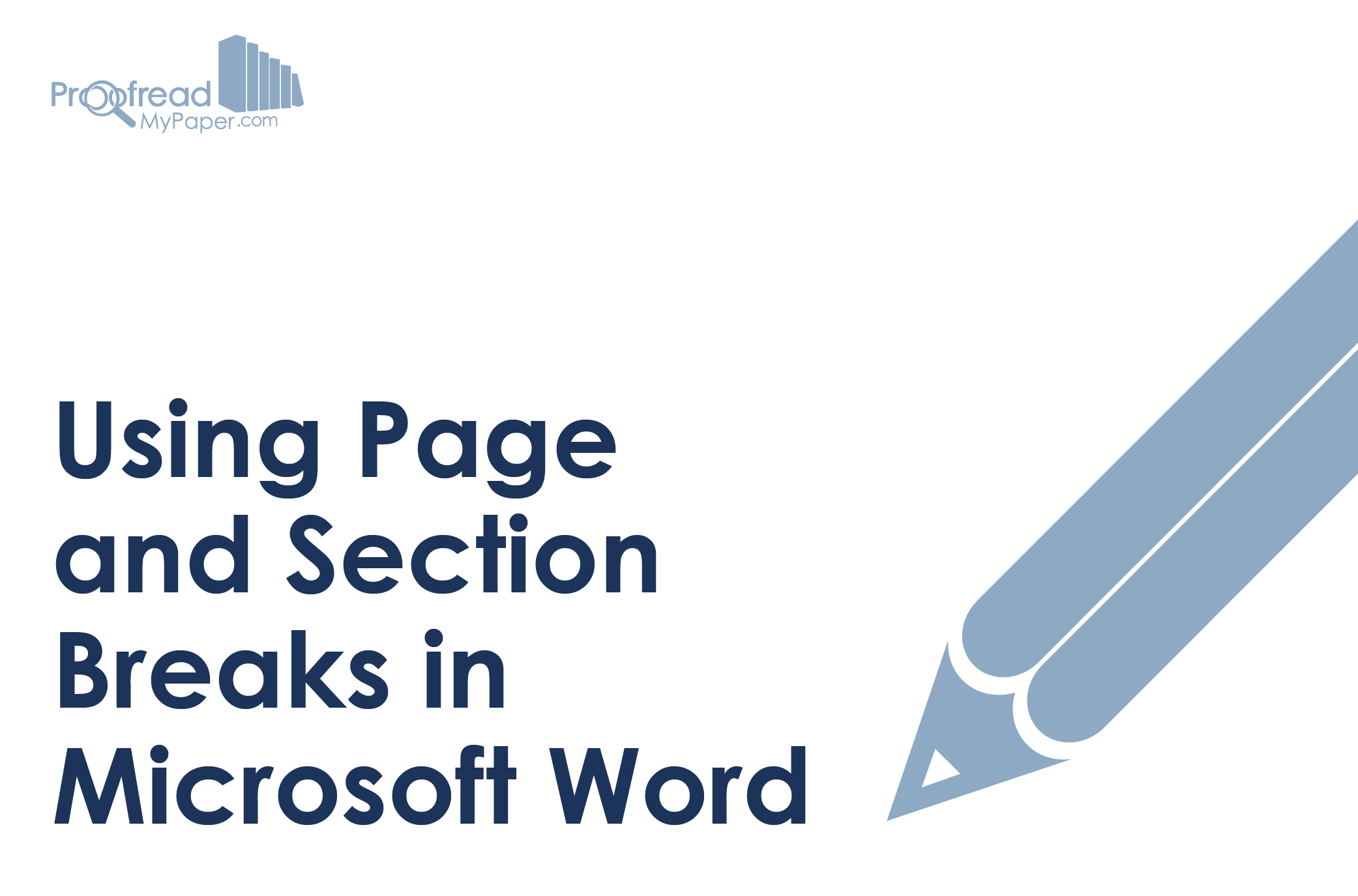 Using Page and Section Breaks in Microsoft Word
When writing a longer paper, like a thesis or PhD dissertation, it makes sense to break the document down into a series of distinct chapters, each starting on a new page.
You could, of course, achieve this by simply hitting "Enter" a bunch of times until a new page appears. But this can make your document look untidy, since any changes you make before the break will cause subsequent text to go out of alignment.
A far better option is to use Microsoft Word's inbuilt page and section breaks.
Page Breaks
As the name suggests, a "page break" in Microsoft Word is a break between pages in your document (sometimes life really is that simple). This "hard break" allows you to edit separate sections of your work without worrying about text shifting around elsewhere.
To add a page break in your document, simply:
Position the cursor where you want the page break to appear
Under the "Insert" tab, click on the "Page Break" button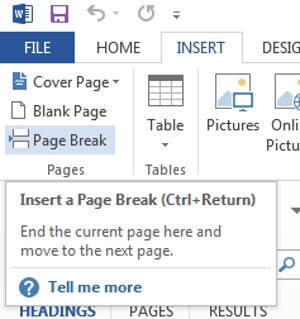 Alternatively, you can add a page break by going to the "Page Layout" tab, clicking on "Breaks" and selecting "Page" from the dropdown menu. Voila!
Section Breaks
Adding a "section break" to a document allows you to apply different formatting options in different places. This can be useful if you want to use specific headers for different chapters in your dissertation, or different page numbering styles for distinct parts of a document.
To add a section break between pages, all you need to do is:
Find this useful?
Subscribe to our newsletter and get writing tips from our editors straight to your inbox.
Select where you want the section break to appear with the cursor
Go to the "Page Layout" tab and click on "Breaks"
Under "Section Breaks" in the dropdown menu, select "Next Page"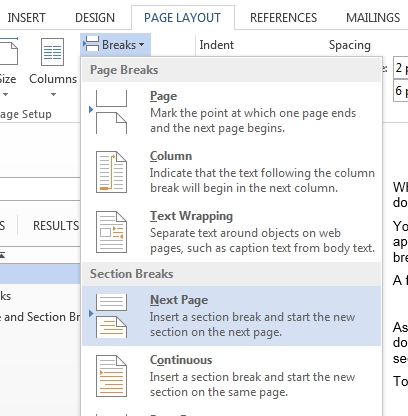 You can also add a section break in the middle of a page by selecting "Continuous" from the dropdown menu. This is handy if you want to apply varied formatting to different parts of a single page, such as splitting one half into two columns of text, but generally isn't required in an academic paper.
Once you've added section breaks to your document, you can then apply specific formatting options (e.g., page layout, headers, footers, etc.) to particular sections as required.
Editing Page and Section Breaks
Since you can't usually see a page or section break (other than by the gap in the document), editing or removing them can be tricky. However, you can make page breaks visible by clicking the "Show Paragraph Marks" button on the "Home" tab in Microsoft Word.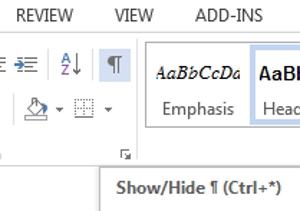 This will make page and section breaks show up in your document as follows.

You can then select, move, delete or edit around these breaks without having to guess where they are!
More Writing Tips?
For many students and their families, autumn officially starts once school is back in session....
Trusted by thousands of leading
institutions and businesses