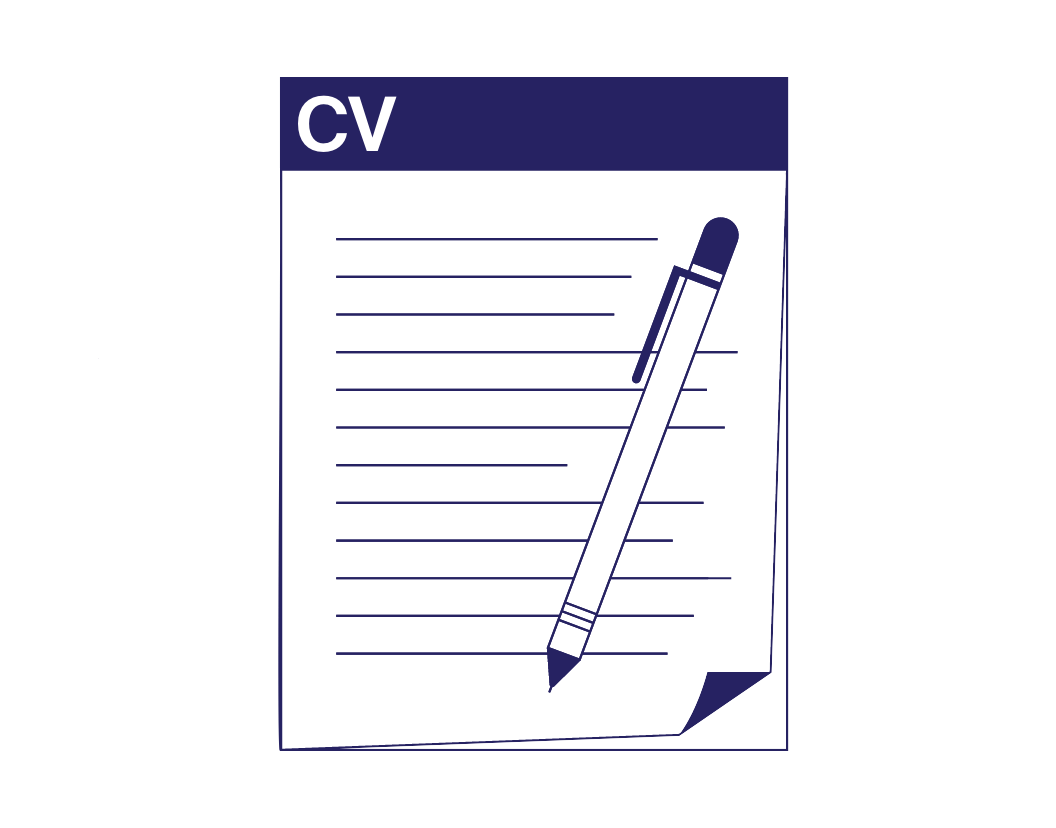 Top Tips for Writing a CV for Grad School
A CV (i.e., curriculum vitae) is an important part of your graduate school applications, alongside transcripts, test scores, and personal statements.
Admissions committees review thousands of applications each year, so a CV is a great opportunity to leave a lasting impression while providing a complete summary of your academic background and achievements.
If you're a student heading into a busy application season, check out the guide below to learn our top five tips for writing a grad school CV.
1. Properly Research Program Requirements
Graduate school admissions are competitive, so it's important to demonstrate that you can follow instructions. Therefore, be sure to take the time to research each program you're applying to and understand the application requirements.
We'll provide some general guidelines on CV formatting and content next, but it's important to note that each application's specific requirements should always take precedence over these general rules.
Also, while it might be convenient to write one CV for all of your applications, making simple modifications to each can help you to stand out from other candidates.
While you're researching programs, list some keywords that identify what they're looking for in a successful student and use those words when writing about your own background and interests.
2. Use Standard and Simple Formatting
The presentation of your CV is just as important as the content. If it's too difficult to read or follow, it may negatively impact your chances of admission.
The best CVs follow very simple formatting specifications:
Limit your CV to approximately two pages in length.
Apply 1-inch margins, single or 1.5-line spacing, and left-aligned text.
Use a black, sans-serif font (e.g., Calibri or Arial), sized 11–12 points for all main text and 16–18 points for all headings.
Use bold or italicized text to emphasize titles of jobs, degrees, publications, etc.
Label your core sections with headers and organize the content within each section using bullet points.
Top tip: Use reverse chronological order for each section (i.e., start with the most recent experiences, publications, events, etc. and work backward) so that the admissions committee can easily see what you're currently doing.
3. Organize Your Content into Categories
Your CV is a comprehensive summary of your academic background, and that wealth of information can, for the most part, be presented in any order that is easy to follow.
Find this useful?
Subscribe to our newsletter and get writing tips from our editors straight to your inbox.
However, there are three sections that should always come first:
1. Personal Details: These should always be presented at the top of your CV. These include your full name, contact information (i.e., mailing address, telephone number, and email address), and online profiles (e.g., LinkedIn).
2. Research and/or teaching interests: In a few sentences, describe what you're interested in pursuing within your field of study, including specific projects or topics.
3. Education: Provide details for all institutions you've attended or are currently attending, including degrees received and expected, programs of study, titles of theses/dissertations (both written and in progress), your GPAs, academic honors received, and any other relevant coursework or experiences.
Once you've highlighted those three core categories, add any of the following that are relevant to your experience:
Professional background
Research and teaching experience
Community and volunteer service
Fellowships and grants
Honors and awards
Publications
Memberships and affiliations
Skills and certifications
Remember to limit the information you include to what is relevant to your field of study. Under each category, be sure to include:
Position titles
Names and locations (city and state) of institutions, organizations, clubs, companies, etc.
Dates (month and year)
Short descriptions of responsibilities, accomplishments, and skills obtained
Top tip: Using action verbs when describing your accomplishments can make them more impactful!
4. Avoid Some Common Mistakes
There are a few things you'll be want to be sure you don't include in your CV:
Personal details, such as age or date of birth, marital status, gender, and social security number
Experiences that aren't relevant to your application (e.g., anything from high school should typically be excluded)
Details that might reflect poorly on you (e.g., a low GPA)
Content repeated in multiple categories (e.g., if you listed an award under Education, you shouldn't list it again under Honors and Awards)
5. Proofread Your CV
Your aim is for your CV to leave a lasting impression on an admissions committee. However, if it's full of spelling and grammar errors, that impression won't be a good one.
We have expert editors who can proofread, edit, and format your CV to ensure it's clear, concise, and error-free. You can try it out by submitting a free trial document today!
More Writing Tips?
In today's digital age, engaging and interactive presentations are a great way to capture your...
Trusted by thousands of leading
institutions and businesses