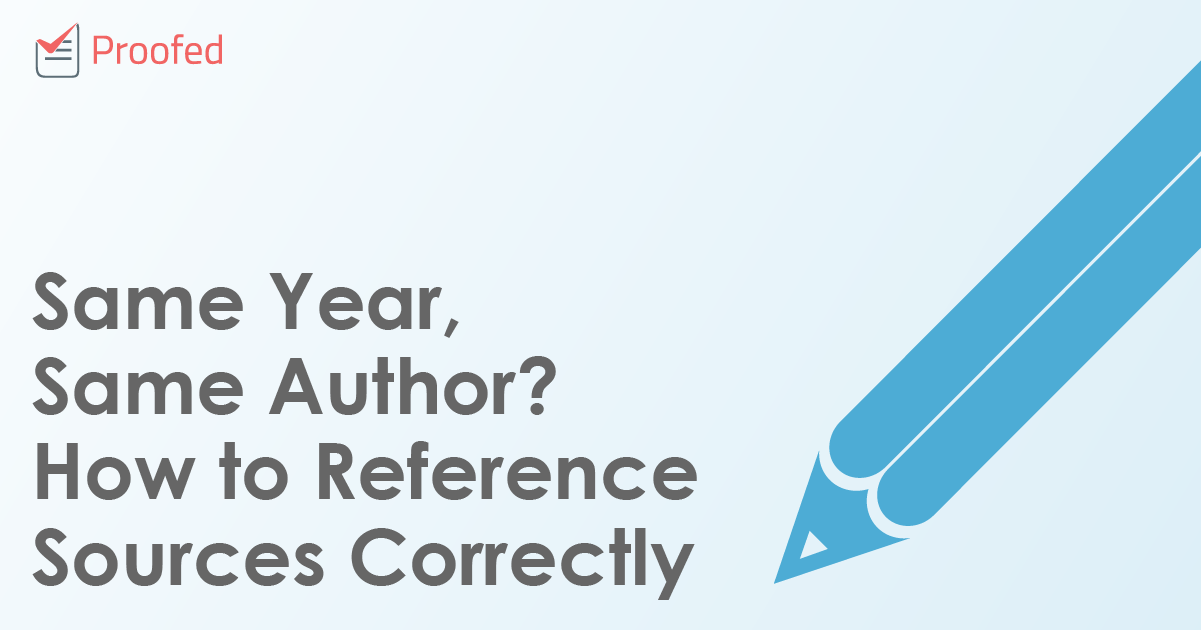 Same Year, Same Author? How to Reference Sources Correctly
Many referencing systems use the author's surname and year of publication in citations, with full source information given in a reference list. However, if you are citing multiple sources by the same author from the same year, the name and year alone won't be enough to cite a text clearly.
What do you do if you need to cite two sources from one author that were published in the same year in a paper, then? In this post, we look at how this works with author–date citations.
Two Sources from the Same Year in Author–Date Citations
To show how this works with author–date citations, we'll use the APA referencing system. However, the same rules described here apply to other similar systems (e.g., Chicago and Harvard).
The basic rule when citing two sources from the same year is to add a letter after the year:
Pellow (1994b) originally claimed that love is all around. However, later the same year he claimed to have located it specifically in a wishing well (Pellow, 1994a).
Here, for example, we have two sources by "Pellow" from 1994. Without adding "a" and "b" after the year of publication in these citations, we would not be able to tell the sources apart.
Find this useful?
Subscribe to our newsletter and get writing tips from our editors straight to your inbox.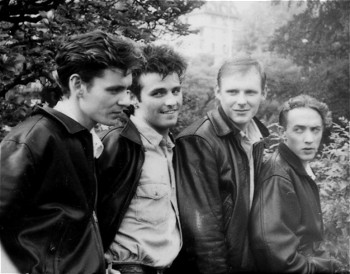 You may be wondering why we used "b" instead of "a" for the first citation above. This is because the correct letter to use for each source depends on its position in the reference list.
With APA referencing, you would usually list multiple sources by the same author chronologically. However, when multiple sources are published in the same year, you organize them by title:
Pellow, M. (1994a). Goodnight Girl: Finding Love in a Wet Place. Glasgow: WWW Inc.
Pellow, M. (1994b). Love Is All Around: A Geolocational Study. London: Troggs Publishing.
In this case, then, Goodnight Girl is assigned the letter "a" because "Goodnight" comes before "Love" alphabetically. It is vital that the same letters are used in the reference list as in citations, as otherwise your reader will have no way of knowing which source you are citing in each case.
More Writing Tips?
Among and between are both prepositions used to describe how objects, people, or things relate...
Trusted by thousands of leading
institutions and businesses