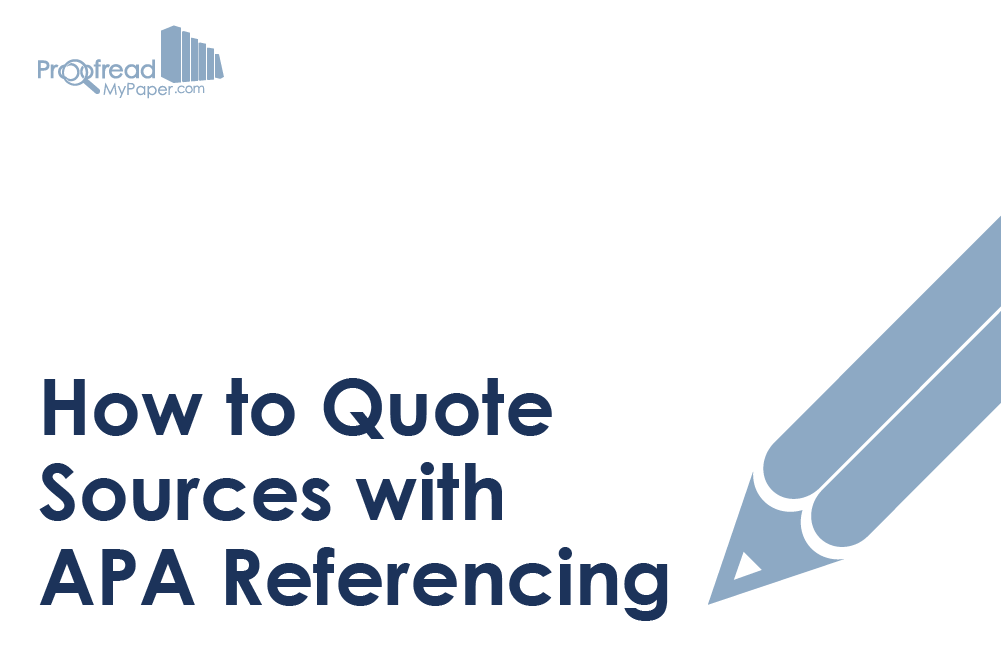 How to Quote Sources with APA Referencing
APA style referencing is used for citing sources in academic writing. A big part of this is indicating clearly when you've quoted someone else's work, as failure to do so could be interpreted as plagiarism. As such, it's vital you know how to quote sources with APA referencing before you start writing.
The Basics of Quoting a Source
Obviously, most of your paper should be in your own words. However, quoting sources is useful if your argument depends on the words used by another author.
When you do quote a source, you need to use "quotation marks" and give an in-text citation including the author's surname, year of publication and relevant page numbers after the quoted text:
Ricoeur is said to have "sought to separate his philosophical writings from his theological writings" (Sohn, 2013, p. 159).
If the author is named in the text, give the year of publication immediately afterwards, then the page numbers after the quotation:
Sohn (2013) writes that Ricoeur "sought to separate his philosophical writings from his theological writings" (p. 159).
You can also give page numbers when paraphrasing a source, though this is only required if you feel it is necessary for the reader to find the relevant section in the original.
Sources with No Page Numbers
If a source lacks page numbers, such as a website, provide a paragraph number instead. In longer documents that lack page numbers, like an e-book, you may also have to provide a section title:
Find this useful?
Subscribe to our newsletter and get writing tips from our editors straight to your inbox.
Paraphrasing "restates someone else's words in a new way" (Lee, 2015, para. 3).
Long Quotations
If the passage you are quoting is more than 40 words long, it should be formatted as a block quotation. This means presenting the quotation on a new line and indented roughly 0.5 inches.
Block quotations don't require quotation marks, but you should still give a citation. After the quotation, you continue with the formatting used throughout the rest of your document.
This would look something like the following:
Ricoeur's position on Christian philosophy is summarized as follows:
His reflections on the matter, however, were not merely an occasional work or a passing period in his thought, but rather it was an issue to which he would turn time and again throughout his career with each development becoming ever more complex and nuanced. (Sohn, 2015, p.164)
Given this, we can come to the following conclusions…
More Writing Tips?
For many students and their families, autumn officially starts once school is back in session....
Trusted by thousands of leading
institutions and businesses