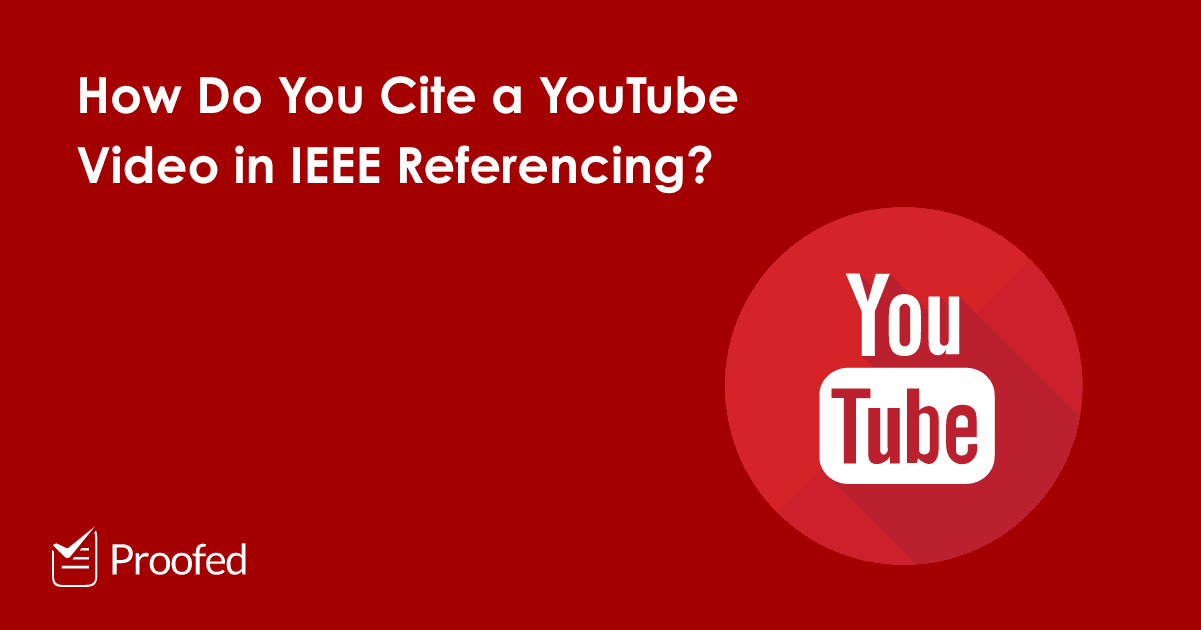 How to Cite an Online Video in IEEE Referencing
In this post, we are going to look at how to cite an online video using IEEE referencing, a citation style developed by the Institute of Electrical and Electronics Engineers. So if you are using this system and you need to cite a video found online, such as a YouTube video, check out our guide below.
In-Text Citations for an Online Video in IEEE Referencing
To cite a source in IEEE referencing, give a citation number in brackets:
A virtual LAN allows you to create a subnetwork of LANs [1].
Sources should be cited in the order you first cite them in your work (so the first source you cite will be "1," the second "2," the third "3," etc.). These numbers will then point to an entry in the reference list. After you have cited a source once, you can then use the same number to cite it again later. The key is to use the number that matches the entry in the reference list each time.
Online Videos in an IEEE Reference List
If you have cited an online video, you will need to list the full details in the reference list at the end of your document. The format to use here is:
Video Owner/Creator. Title of Video. (Release date). Accessed: Date. [Online Video]. Available: URL
Find this useful?
Subscribe to our newsletter and get writing tips from our editors straight to your inbox.
In practice, the reference list entry for an online video would look like this:
[1] NexGenT. What Is a Vlan? (December 17, 2017). Accessed: March 17, 2019. [Online Video]. Available: http://www.youtube.com/watch?v=IJjNsCVHc34
Make sure the number in the reference list matches the one you used to cite the source in the main text. And don't forget to include a small hanging indent for each line after the first in the entry.
Finally, don't forget to contact Proofed to have your work checked! We can help you ensure that all references are clear and consistent.
More Writing Tips?
Understanding the role of words in language is fundamental to effective communication. Pronouns are a...
Trusted by thousands of leading
institutions and businesses