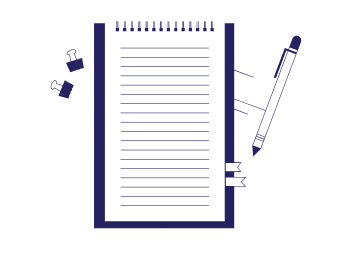 How to Cite a Blog Post in Chicago Author–Date Referencing
Blogs can be great sources, offering simple introductions to complex topics or exploring obscure ideas that don't get attention elsewhere. Thus, in this post, we will look at how to cite a blog post in Chicago author–date referencing.
For information on citing blog posts in Chicago footnote referencing, see here.
How to Cite a Blog Post in Chicago Referencing
With the author–date version of Chicago referencing, you cite sources parenthetically in the text. To cite a blog post, give the author's surname and year of publication in parentheses. For example:
The Arval Brethren worshipped Dea Dia, a goddess of fertility (Raddato 2020).
Here, we're citing a blog post from 2020 by Carole Raddato. We would then give full source details in a reference list at the end of the document.
Blog Posts in a Chicago Reference List
The basic format for a blog post in a Chicago-style reference list is:
Surname, First Name. Year of Publication. "Title of Blog Post." Title of Blog (blog). Name of Publishing Organization (if relevant). Full Date of Publication. URL.
You should include a publishing organization here if the blog if hosted by a publication or organization distinct from the author.
Find this useful?
Subscribe to our newsletter and get writing tips from our editors straight to your inbox.
For instance, the BBC hosts a variety of blogs, so you would typically include both the name of the blog and "BBC" as the publishing organization in a reference.
We'll provide examples of what references of blog posts would look like below:
Hugh Ross, Ryan. 2020. "Julius Burger's Themes of London: An Émigré's legacy at the BBC." BBC History Research (blog). BBC. December 7, 2020. https://www.bbc.co.uk/blogs/bbchistoryresearch/entries/9d730670-7fb4-4b7e-a813-b3ff1449cca6.
Raddato, Carole. 2020. "The Acts of the Arval Brethren of AD 120 (#Hadrian1900)." Following Hadrian (blog). January 16, 2020. https://followinghadrian.com/2020/01/16/the-acts-of-the-arval-brethren-of-ad-120-hadrian1900/.
Make sure to include enough information for your reader to find the blog post cited.
Expert Chicago Proofreading
Hopefully, you know feel confident about citing a blog post in Chicago author–date referencing. If you'd like extra help making sure your academic writing is error free, though, get it proofread! Upload a free trial document today to find out more.
More Writing Tips?
Among and between are both prepositions used to describe how objects, people, or things relate...
Trusted by thousands of leading
institutions and businesses