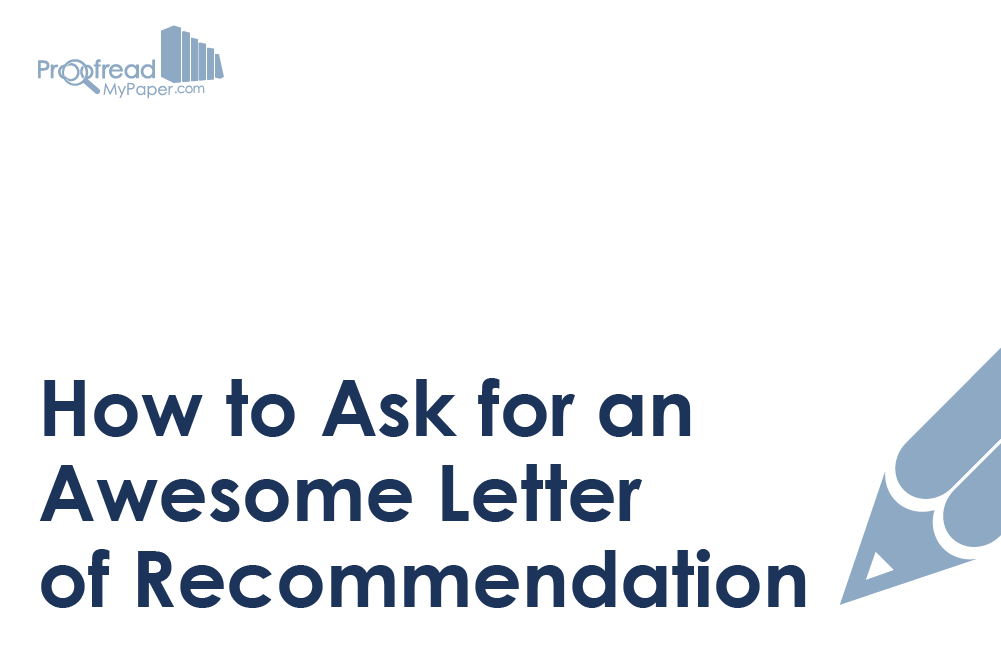 How to Ask for an Awesome Letter of Recommendation
.A letter of recommendation is exactly what it sounds like: a letter from someone you know, vouching for your qualities as a student/employee.
Most colleges require a letter (or letters) of recommendation as part of their admission process. Likewise, employers and scholarship boards value letters of recommendation highly.
Many students assume that every letter of recommendation is the same, but the quality of your letter can make a big difference. As such, it's worth putting thought into whom you ask and how you go about this.
Whom to Ask?
While a recommendation from a famous name in academia might look good at first, it will seem hollow unless it comes from someone who actually knows you and your work.
It's therefore vital that the person you ask is someone with whom you have worked, like a teacher whose class you've taken or a research supervisor.
This might sound obvious, but it's always better if you're on good terms with the person you ask for a recommendation!
Try to establish a good relationship with teachers/professors early on, especially if you know you'll need a letter of recommendation from them in the future.
Subject-Specific Teachers
Many colleges ask for a recommendation from your subject teachers, as these will have the best idea of your capabilities in specific fields.
Find this useful?
Subscribe to our newsletter and get writing tips from our editors straight to your inbox.
How to Ask?
If you want a good recommendation, make sure to ask well before your application deadline.
This is important, since college professors are often asked to write letters of recommendation by dozens of students. As such, they won't have as much time to give yours consideration if you leave it to the last minute.
You should, therefore, always ask at least a month before the deadline (longer if possible). This will give your referee time to compose a thoughtful letter of recommendation.
As well as time, your referee will need certain information to write your letter of recommendation. This will typically include your resume, details about your application(s) and relevant contact information.
We hope this goes without saying, but asking politely is a good idea if you're hoping your referee will write a strong, supportive letter of recommendation in return. Likewise, once your referee has supplied a recommendation, a thank you note rarely goes amiss.
And remember, if you're not polite to your referee, your recommendation letter might not turn out how you wanted.
More Writing Tips?
Putting together a reference list is an important and necessary part of writing a paper,...
Trusted by thousands of leading
institutions and businesses