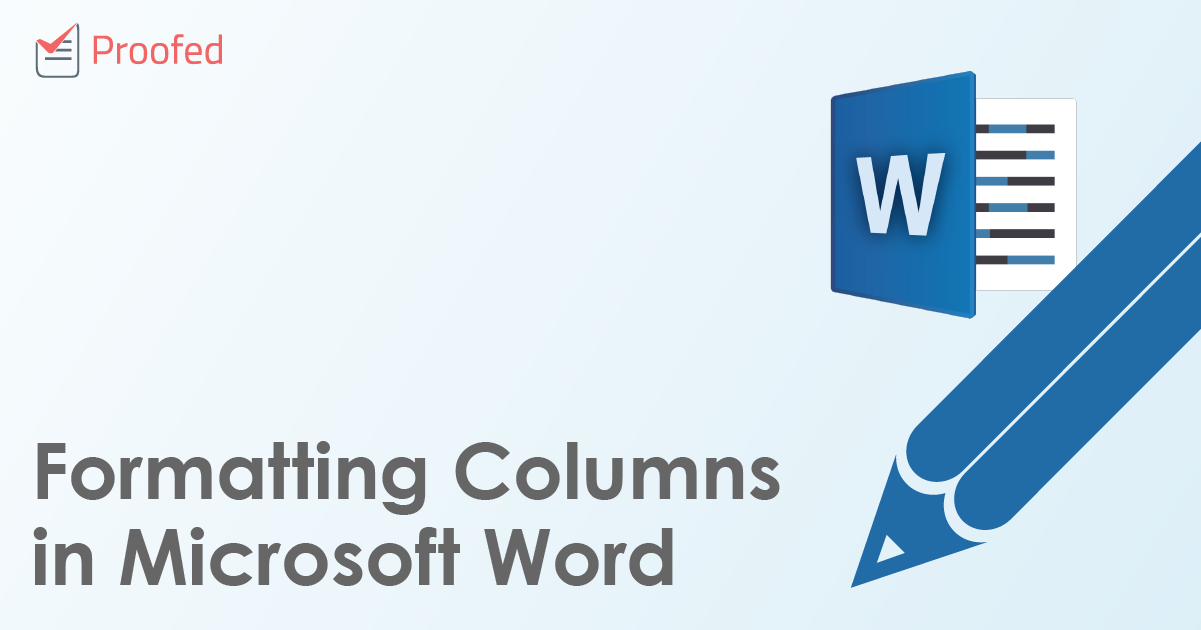 Formatting Columns in Microsoft Word
Much like ancient Greek architecture, some forms of writing would fall apart without columns. Newspapers, websites, journals, magazines and newsletters, for example, all present text in neat columns to increase readability and ensure professional presentation.

If you are writing something along these lines in Microsoft Word, then, you'll need to know how the column formatting options work. Read on to find out.
Column Formatting in Microsoft Word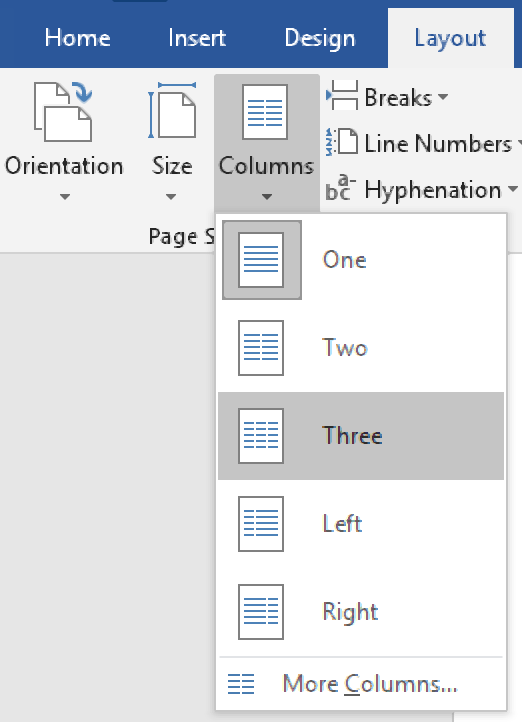 To use the pre-set column options in Microsoft Word, all you need to do is:
Select the text that you want to format using the cursor
Go to Layout > Page Setup > Columns on the ribbon
Pick the number and style of columns required
If you do not select any text first, the column formatting will be applied to the entire document.
Custom Column Formatting
You can also create custom columns for more control over how text is presented. To do this:
Find this useful?
Subscribe to our newsletter and get writing tips from our editors straight to your inbox.
Go to Layout > Page Setup > Columns and click More Columns…
In the new window, select:

The number per page
Whether to use a line between columns
The width of each column
Which parts of the document to format (selecting This point forward will apply a section break at the cursor position)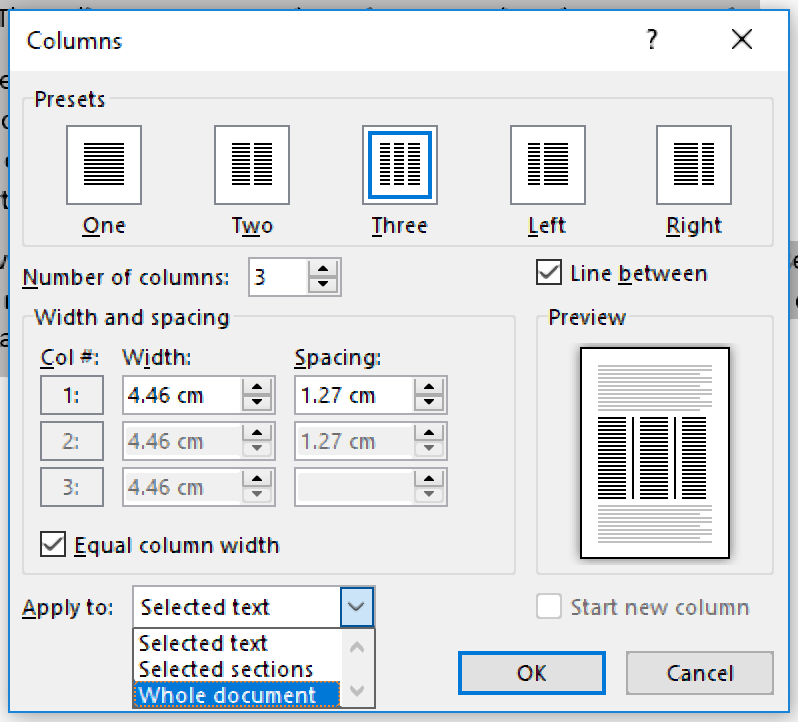 When you are done, click OK to apply the selected options. This will format all selected text (or the entire document) according to your preferences.
Adding a Column Break
You can also add a "column break." This is useful if you want to end one column part way down and start a new one at the top of the page. To do this, place the cursor where you want a column to end and go to Layout > Page Setup > Breaks > Column. This will add a column break in the place selected.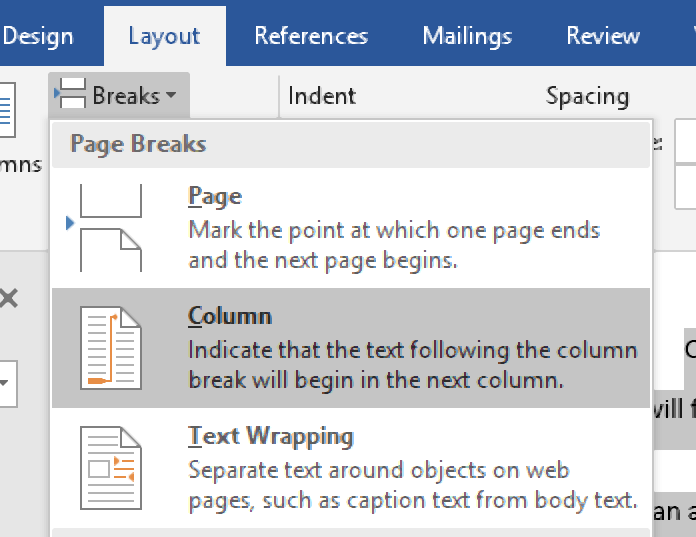 When to Use Columns
Finally, a brief word on when to use this formatting style. It would be unusual in most documents printed at portrait A4 size, such as college essays or business reports. Typically, you would only do so if a style guide requested that you format part or all of a document in this way.
However, for anything that will be printed or displayed in a wider format (e.g., on landscape A4 or larger paper), column formatting can make text easier to read by reducing the line length.
More Writing Tips?
Among and between are both prepositions used to describe how objects, people, or things relate...
Trusted by thousands of leading
institutions and businesses