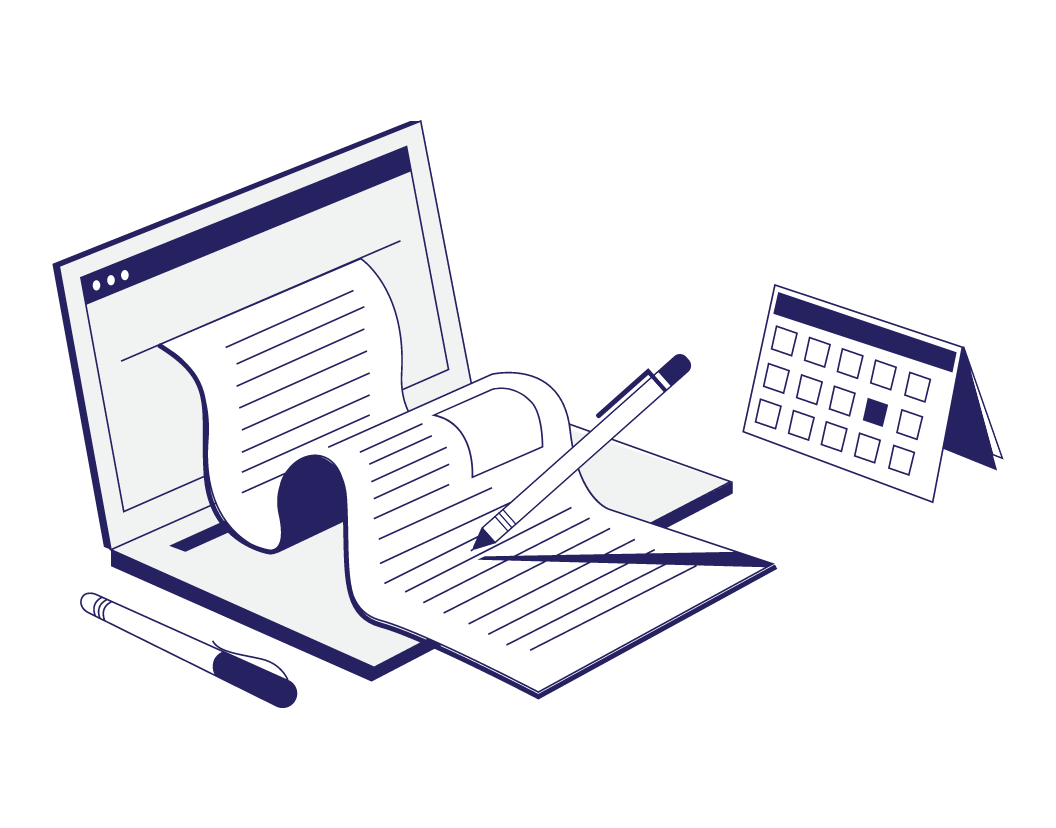 Content Writing vs. Copywriting—What's the Difference?
The rise in global ecommerce has significantly changed the methods that businesses use to build successful, sustainable brands and reach their customers. It's become common practice for companies—large and small—to target their consumers on an emotive level. The focus has shifted from a dynamic sales pitch to a persuasive display of how a company can help you, and more importantly, why you should let them.
Enter copywriting and content writing: the art of using persuasive language to sufficiently intrigue customers and generate sales. Read on to discover the key differences between the two and determine their individual influences on a business.
Content writing is a powerful form of digital marketing with the purpose of regularly creating content that educates current and prospective customers about how the business can address their problems. By interacting with individuals in a more relaxed manner, providing interesting content, and highlighting solutions to life's various predicaments, it gradually converts interested readers into loyal customers.
Copywriting, on the other hand, is a far more persuasive, concise, and engaging form of marketing that highlights the key attributes of a product or service and how it directly benefits consumers. It targets customers at both logical and emotive levels, details the unique selling points, and typically ends with a call to action. It's generally considered a short-term strategy to increase sales.
Find this useful?
Subscribe to our newsletter and get writing tips from our editors straight to your inbox.
Goal
Content Writing
Informative, light-hearted
Serves to build a sustainable, loyal customer base
Copywriting
Persuades customers to take immediate action
Distinguishes key features of a product, service, or brand
Length
Content Writing
Longer, conversational pieces
Reveals a deep understanding of the business mission and ethos
Copywriting
Short and snappy content
Convinces readers that they need the product or service
Type
Content Writing
Blogs, email newsletters, articles, ebooks
Copywriting
Product descriptions, slogans, website content, social media posts
Timing
Content Writing
Long-term approach
Slowly converts loyal readers/followers into customers
Copywriting
To-the-point, catchy snippets
Often results in an immediate call to action
Approach
Content Writing
Show-and-tell approach
Diligently creates engaging, relevant content
Helps the reader in some way
Instils confidence in the business
Leads to sales
Copywriting
Takes a "this is why you need it" approach
Briefly differentiates the product or service from its competitors
Identifies what sets the business apart
Explains how customers will benefit from their purchase
Ultimately, the choice of using a content writer vs. a copywriter or employing a combined approach depends on the product or service being offered, the nature of the business, and the overall company goals.
If you're a professional copywriter or content writer, consider submitting a free sample of your copy to us for proofreading and editing services. We can ensure it follows your chosen style guide and tone of voice and we'll polish it off for that extra sparkle!
More Writing Tips?
Adjectives are a fundamental part of speech that can make your writing more vivid and...
Trusted by thousands of leading
institutions and businesses