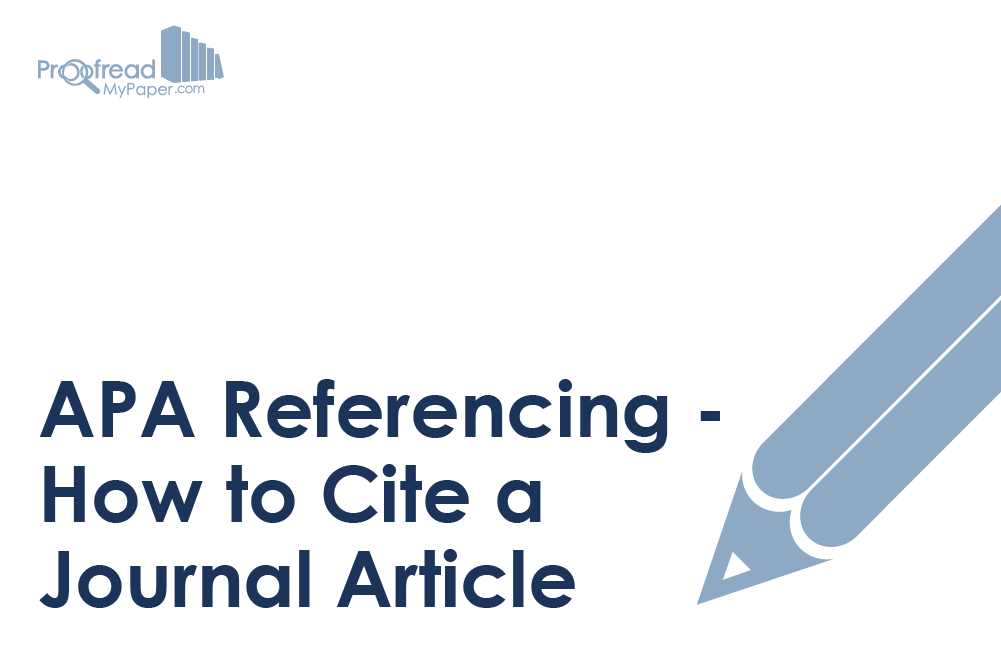 APA Referencing – How to Cite a Journal Article
The APA style guide (7th edition) is used by hundreds of journals, publishers, and academic institutions. APA referencing is thus one of the most widely used citation formats, especially in the sciences. In this post, we cover the basics of citing a journal article using this style.
Author-Date Citations for a Journal Article
The basic format for all in-text citations in APA involves providing the author surname and year of publication for the cited source in parentheses:
Golf tourism requires significant planning (Priestly, 2006).
If the author is already named in the text, you only need to cite the year:
According to Priestly (2006), planning golf tourism demands extensive infrastructure.
If the article has three or more authors, though, you should simply give the first author's surname followed by "et al.":
Nest boxes on golf courses provide an excellent habitat for young bluebirds (LeClerc et al., 2005).
Quoting Sources
When quoting a source, APA citations should appear after the quoted text and include page numbers:
As well as golf courses, golf tourism requires "hotels and other forms of property development" (Priestly, 2006, p. 170).
If you have named author in the text, though, you should give the year of publication after the name, but the page numbers still appear after the quoted text:
Find this useful?
Subscribe to our newsletter and get writing tips from our editors straight to your inbox.
Priestly (2006) states that "essential to plan golf tourism regions carefully in order to make economic and social objectives compatible" (p. 170).
You should, however, name all authors in the reference list entry.
Journal Articles in an APA Reference List
APA requires all cited sources to be added to a reference list at the end of your document. Entries should include all relevant publication details, with sources sorted alphabetically by author surname.
For a journal article, the information required includes:
Author Name(s) and Initial(s) (Year). Title of article. Title of Periodical, Volume Number (Issue Number), Pages.
The Priestly article cited above, for instance, would appear as:
Priestley, G. K. (2006). Planning implications of golf tourism. Tourism and Hospitality Research, 6(3), 170-178.
If you're citing an online version of a journal article, you should also include the relevant DOI or URL in the reference list:
LeClerc, J. E., Che, J. P. K., Swaddle, J. P., & Cristol, D. A. (2005). Reproductive success and developmental stability of eastern bluebirds on golf courses. Wildlife Society Bulletin (1973-2006), 33(2), 483-493. http://www.jstor.org/stable/3785076
More Writing Tips?
Putting together a reference list is an important and necessary part of writing a paper,...
Trusted by thousands of leading
institutions and businesses