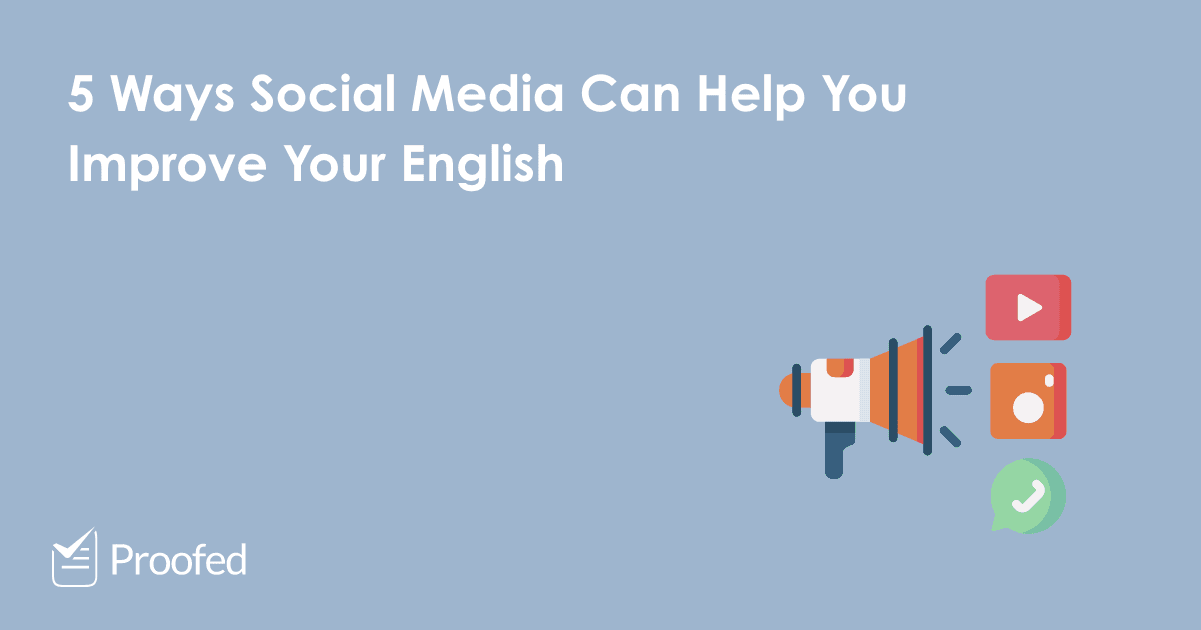 5 Ways Social Media Can Improve Your English
To improve at anything, you should practice every day. And if English is your second language, social media is a great place to do this! Here are five ways you can use social media to improve your English skills:
Follow accounts that offer tips on learning English.
Interact with English-language accounts that you follow.
Subscribe to language channels on YouTube.
Join a Facebook group that lets you practice English with other learners.
Change your social media account settings to "English."
For more advice on all the above, check out our guide below!
1. Follow "Learn English" Accounts
Social media is full of accounts dedicated to learning English. These include:
Following these will give you plenty of tips on improving your English.
2. Interact with English-Language Accounts
As well as social media accounts about learning English, it helps to follow and interact with other English-language accounts. You can start by:
Seeing which of your friends and followers post in English. You can then join the conversation by responding to their posts.
Following English-language accounts that interest you. These can be about anything as long as they're in English! If you see a post you find interesting, respond to the writer to let them know your thoughts.
Your responses could be just to say that a joke made you laugh or that you like the person's tweets. The key is to start using English every day!
3. Watch YouTube Channels for Pronunciation
YouTube has lots of channels that offer tips on speaking English. And you need to hear English spoken if you want to master pronunciation.
To get started, have a look at these channels:
Find this useful?
Subscribe to our newsletter and get writing tips from our editors straight to your inbox.
As well as helping with pronunciation, these channels have great tips on spelling, grammar, and word choice. And there are loads more to discover!
4. Join a Practice English Group
Facebook has many practice English groups you can use to try out your English and ask questions. And they're great for meeting other learners.
Some of the biggest groups include the English Chat and Learning Club, Daily English Practice, and Learning English Freely.
5. Change Your Language Settings
Finally, if you're feeling brave, you could change the language settings on your social media accounts. This means everything will appear in English!
It's a good idea to start with one account, but you can switch more to English once you become more confident. Or you can start new English-only accounts just for learning. Either way, this will mean you get to use your English every time you log on to your favorite social media platforms.
Expert ESL Proofreading
Daily practice on social media is a fun way to improve your English. But if you need to be sure your writing is clear, we have expert proofreaders ready to help. Upload a trial document for free today to find out more.
More Writing Tips?
In today's digital age, engaging and interactive presentations are a great way to capture your...
Trusted by thousands of leading
institutions and businesses