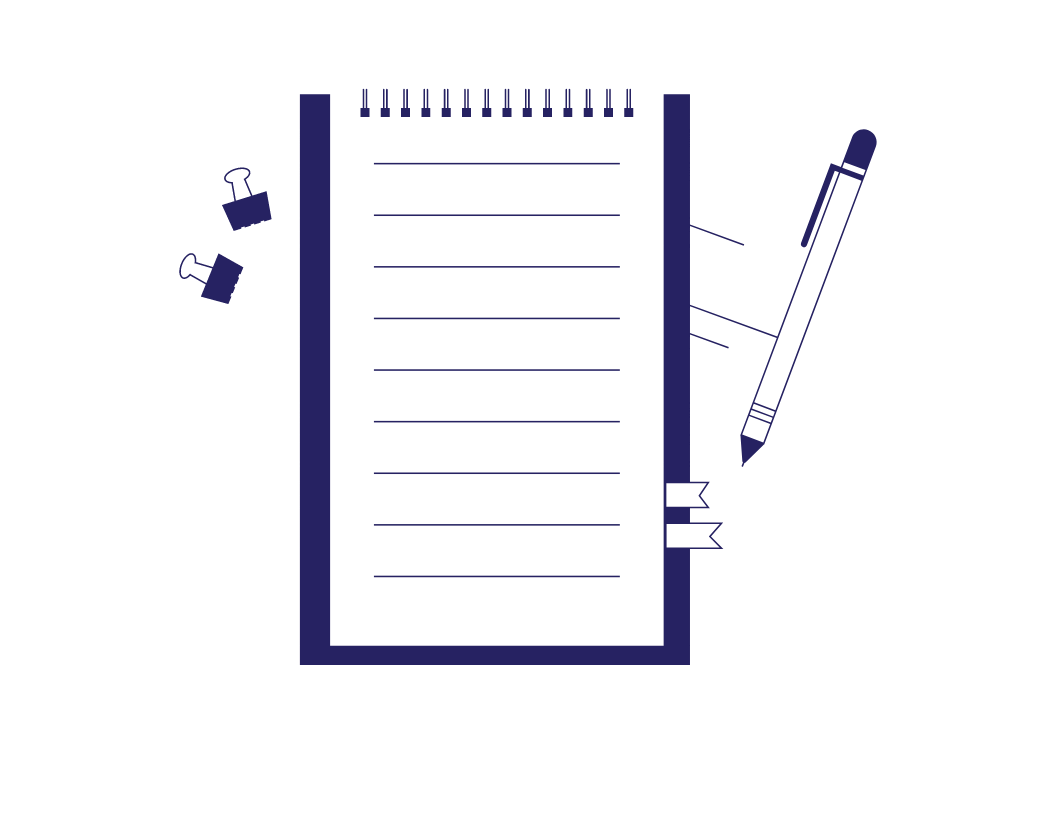 5 Tips for Writing an Apology Letter
So, you've messed up—either personally or professionally—and need to say sorry? You could write an apology letter to ask for forgiveness. But how do you write an apology letter or email? We have five top tips to share, covering:
How to structure an apology letter.
The need to take responsibility for your actions
How to avoid exaggeration that could seem insincere.
The need to keep your letter concise (two or three paragraphs at most)
The importance of proofreading your apology letter before sending it.
We will also include an example apology email at the end of the post. For more on how to write an effective apology letter or email, read on below.
1. The Structure of an Apology Letter
An apology letter can usually be broken down into three main sections:
Opening section: To start your letter, acknowledge your mistake and describe the incident involved so the recipient knows what you're referring to (and that you understand the consequences of what you did). Make sure you include the words "I'm sorry" or "I apologize" in the opening lines.
Middle section: Share your plan to fix the mistake. If it isn't possible to correct it this time, show how you're willing to improve in the future, which will reassure the recipient that you're taking this episode seriously.
Closing section: Ask for the recipient's forgiveness and/or patience. Don't be afraid to show vulnerability by again admitting blame. Letting down your defenses should help to bring closure to the incident.
Try to follow this basic structure when planning your apology letter or email.
2. Take Full Responsibility for Your Actions
It's crucial not to shift blame or make excuses for your mistakes. It's easy to say, "I'm sorry, but…," but this doesn't count as a genuine apology.
Likewise, it could seem insincere if you use the passive voice (e.g., "Mistakes were made…" rather than "I made a mistake…") or only apologize for how others perceived your actions and not for the actions themselves (e.g., "I'm sorry you were upset by my actions…" rather than "I'm sorry for my actions…").
Be prepared to fully and unequivocally take responsibility for your actions.
3. Don't Exaggerate
While it's important to express your regret in an apology letter, don't exaggerate! If you overdo it, such as by claiming that your actions were monstrous and you don't deserve forgiveness when all you did was break a colleague's favorite mug by accident, your apology will seem insincere.
All you need to do is make it clear exactly what you're apologizing for and that you are sorry. Don't take responsibility for other errors that may have happened that weren't your fault. Also, don't mistake behavior ("I made a mistake") for character ("I am a bad person"). This isn't an exercise in self-criticism.
4. Be Clear and Concise
An apology letter should be short and to the point. Ideally, stick to two or three short paragraphs, only setting out the bare essential information required.
Likewise, make sure to use simple language. Overly complex expressions of regret could be confusing (or seem like you're showing off).
Find this useful?
Subscribe to our newsletter and get writing tips from our editors straight to your inbox.
To make sure your letter reads well, you may need a friend or colleague to read it through. Alternatively, you could try our professional editing services.
5. Proofreading Your Letter
Typos or other errors in an apology letter may make it seem insincere or that you don't think apologizing is very important. Before sending it, then, make sure to proofread it carefully so you can be sure it reads well.
It can even help to get a professional involved at this point. Our expert team of proofreaders can ensure the tone of your letter is suitable and correct any spelling, punctuation, vocabulary, and grammar errors. If you'd like to give our services a try, moreover, you can submit a free sample document for proofreading today.
An Example Apology Email
Dear Jonathan and Lisa,
I'm so sorry for forgetting to come to your engagement party. It was a complete oversight on my part—I had forgotten to put the event in my calendar. I know you had catered for me and were looking forward to seeing me, and I feel awful about it.
Your friendship is important to me, and I have now written your wedding date in my calendar so as not to repeat my mistake. I'm also considering upgrading to an electronic calendar so that it doesn't happen again.
I'm sorry—I know this oversight upset you both, and I really regret it. Please forgive me. I promise to do better in the future.
With best wishes,
Sandra
More Writing Tips?
Adjectives are a fundamental part of speech that can make your writing more vivid and...
Trusted by thousands of leading
institutions and businesses