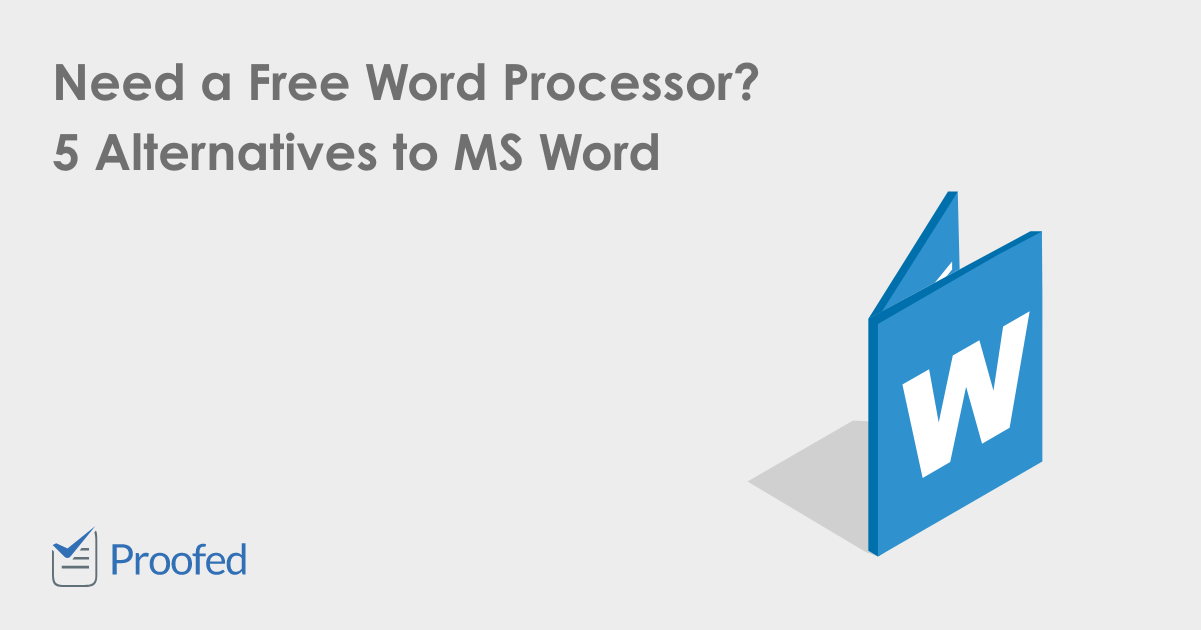 5 Free Alternatives to Microsoft Word
Microsoft Word is the undisputed champion of modern word processing. Sure, some Apple fans are loyal to Pages. And Corel WordPerfect is still a thing. But Microsoft Word is the world's most widely used word processor, found in homes, schools, and offices everywhere.
What if you can't afford or don't like Word, though? Good news! There are other word processors available, so check out our list of five free alternatives to Microsoft Word to find a program that suits your needs.
1. Google Docs
If any program can challenge Microsoft Word for its crown, it will be Google Docs. All you need is a Google account in order to write, format, and share documents. It's also simple, free, and lets you download documents in multiple file formats, including DOC and DOCX.
Google Docs is linked directly to Google Drive, too, so it autosaves your work with every keystroke. Another advantage of being online is collaborative working, as multiple users can edit a single shared document at the same time, saving the hassle of sending drafts back and forth.
2. LibreOffice Writer
If you have used Microsoft Word for a while, LibreOffice Writer should feel reassuringly familiar. And if you're one of those people who really hate the ribbon in MS Word, you may even prefer it! LibreOffice is, after all, a set of open-source programs that mimics the general appearance and functions of the Microsoft Office suite. Except it's free. Which is always appealing.
Currently, LibreOffice Writer offers most of the features and formatting options you find in MS Word. It uses the OpenDocument Format (ODF) file extension by default, but it also supports other documents formats, including DOC, DOCX, and RTF, so compatibility shouldn't be an issue.
3. WPS Writer
Part of the WPS Office suite, WPS Writer offers more in-built features than any other free word processor. The user interface is also closer to the modern version of Microsoft Word than most open-source word processors. Consequently, WPS Writer is ideal for those who want something as close to MS Word as possible without the hefty price tag.
Find this useful?
Subscribe to our newsletter and get writing tips from our editors straight to your inbox.
One notable downside is that the free version comes with adverts. These won't bother you most of the time, but they will pop up when you use certain features (e.g., printing or exporting files). To get rid of the adverts in WPS Writer, you will have to upgrade to a paid version.
4. Apache OpenOffice Writer
For Apache OpenOffice Writer, we can mostly point to the description of LibreOffice Writer above. They are similar in most respects, such as the user interface and features they offer. And this is because LibreOffice was originally based on the OpenOffice source code.
Nowadays, some consider OpenOffice limited in some respects (e.g., it will let you save a document as a DOC file, but not as a DOCX file). But OpenOffice Writer remains one of the most popular, cost-free alternatives to Microsoft Word that you should try if LibreOffice isn't quite to your liking.
5. Microsoft Word Online
The last of our free alternatives to Microsoft Word is… Microsoft Word.
Well, to be specific, it is Microsoft Word Online, a free version of Microsoft's word processing giant accessed via your web browser.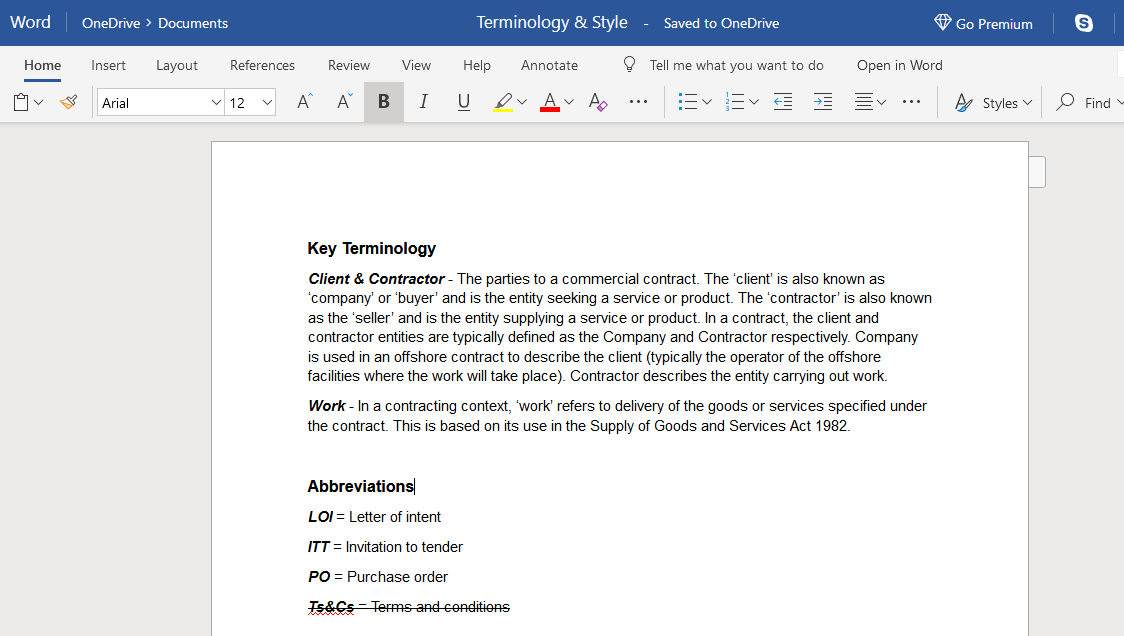 This is great if you just want the basics, but it is a very limited version of MS Word. It doesn't include advanced formatting options such as adding a table of contents, for instance. And while it supports DOC, DOCX, and even ODT files, it does not work with RTF files or other document formats.
As such, this is mainly useful for existing MS Word users who need to work on a document when they're away from their computer, as you can switch between the online and desktop versions easily. But if you're looking for a professional word processor, you may need to pay for the full version.
More Writing Tips?
Is Superman doing good? Or is he doing well? The answer: it depends on what...
Trusted by thousands of leading
institutions and businesses