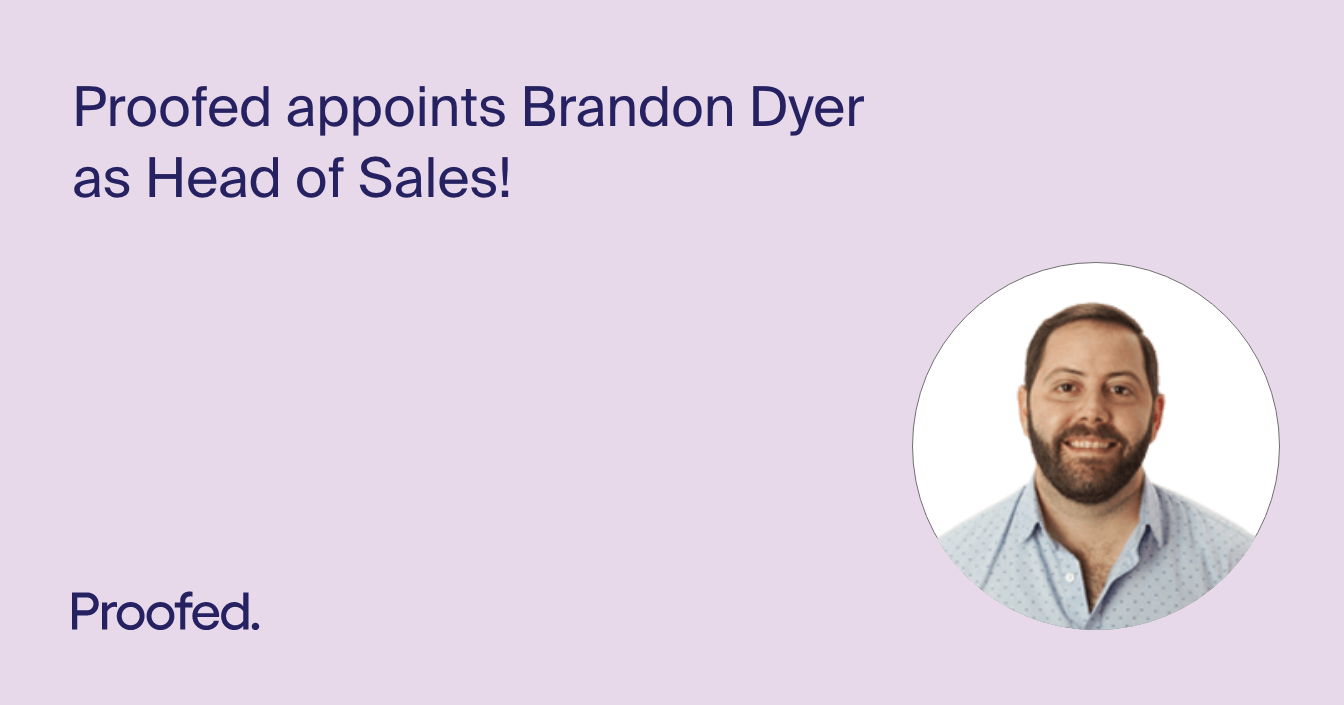 Brandon Dyer joins Proofed as Head of Sales
We're aiming to increase our reach with new expertise.
We are excited to introduce Brandon Dyer as our new head of sales. In this role, Brandon will help us better support our existing business customers, onboard new businesses, and develop strategic partnerships.
Brandon brings over ten years of experience in business development and sales from both professional services and SaaS technology organizations. Originally from Louisiana, Brandon most recently worked with the NinjaCat marketing analytics software company in North America and Europe. He is perfectly positioned to lead the growth efforts across our global markets.
Brandon will focus on ensuring that we effectively meet the needs of our existing business customers and expanding our services to support many new clients with their proofreading, editing, and content creation needs.
Proofed Co-founder and CEO Adam Harvey says, "We're thrilled to have Brandon on board. Our business customers are the life and soul of our company, and Brandon's experience will help us deliver improved business customer services at scale. Even more importantly, having Brandon steer the team will help us achieve our long-term growth goals, offering our services to a broader range of customers."
Find this useful?
Subscribe to our newsletter and get writing tips from our editors straight to your inbox.
On his new role at Proofed, Brandon told us, "I'm incredibly excited to be joining Proofed. It's clear that the team has a real passion for delivering superior language services to their clients in both an efficient and cost-effective manner. I'm not only looking forward to building new partnerships but also finding ways we can better partner with our existing customers to deliver even more value to their teams."
To find out more about partnering with Proofed, email Brandon at brandon@getproofed.com.
More Press Releases?
AI-generated content is here and it's revolutionizing content production. But getting that content reviewed and...
Trusted by thousands of leading
institutions and businesses