Mary G
Osceola, Arkansas, USA
"Writing is a powerful tool. Great writing moves minds and shakes the world"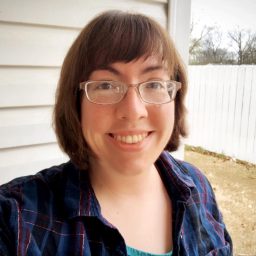 Education:
BA English Literature and Creative Writing

University of Arkansas

2010–2014

Favorite referencing style
My favorite referencing style is MLA because I have more experience with it than any other referencing style.
Why I became an editor
One of my favorite words is the Japanese verb "tsundoku," which means "to stockpile books." This word describes my lifestyle: I own more books than I can possibly read, yet I continue to buy more. Simply put, reading and writing are at the core of my identity.

After studying English literature and creative writing at university, I spent three years teaching English as a foreign language in Japan and another three years teaching English Language Arts in the United States. As you can imagine, much of this work involved advising students and other teachers on how to improve their writing. I enjoyed this work very much.

Deciding to take up proofreading was an obvious choice for me. It's an opportunity to make a career out of what I love most: reading, writing, and working with others to improve their writing.
Background and experience
Most of my background is in teaching. Through the JET program, I taught English as a foreign language (EFL) in Japan for three years. I not only designed and led lessons for students, but I also worked with Japanese English teachers to prepare lectures and handouts, and especially to advise on how to improve grammar or ensure natural phrasing. One of my main responsibilities was to write and practice speeches for competitions with the students.

After returning to the United States, I worked as an online EFL tutor before joining the Arkansas Teacher Corps (ATC) to become a licensed educator. At ATC, I taught English Language Arts to 8th graders. I also worked with ATC and my school district in adult education, developing and leading workshops on topics such as working with English language learners, lesson planning, and reading strategies.

Thanks to my time teaching in Japan and the United States, I have a lot of experience using Microsoft Office and Google Workspace.
Why I love proofreading and editing
I love learning something new by reading someone else's words. I hope that I can give something equally valuable back to the author or writer through my feedback. That's what proofreading is for me: contributing to the creation and sharing of knowledge.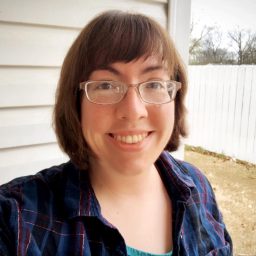 Favorite book:
Zorba the Greek by Nikos Kazantzakis
Hobbies:
When I'm not proofreading, I read for fun. I especially enjoy reading comics and science fiction.
Editing tips:
I apply the same advice to proofreading as I do to writing: reread, reread, reread. Even when I'm satisfied with what I've written, I like to let the document rest for a few minutes, then read it again with fresh eyes. Proofreading is about thoroughness and the quest for perfection, and few things are done perfectly the first time.
Trusted by thousands of leading
institutions and businesses