Kevin C
Dundonald, United Kingdom
"Brevity, clarity, language and form – create your desired impact. "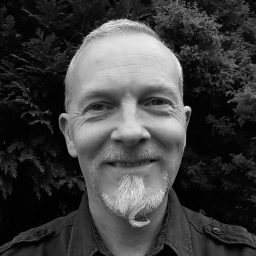 Editing formats:
Education:
PhD in Immunohistochemistry and Biochemistry

Queen's University Belfast

1989–1993



BSc in Physiology, Biochemistry and Nutrition of Farm Animals

University of Reading

1986–1989

Favorite referencing style
I prefer any Harvard-based referencing style – it brings a little more personality to the work by including the name of the author(s) in the text and is less prone to errors caused by changes in the reference list.
Why I became an editor
Publishing peer-reviewed articles has been the highlight of my 30-year academic life sciences research career. Achieving the clarity and brevity required to communicate your findings and thoughts accurately and to enthuse others about your work and theirs is surely the point of all that effort!

Language and punctuation matter. They are our means of communication. I now enjoy using my writing experience and training in proofreading to help others 'grease the wheels' of publication and publicity.
Background and experience
I have been in life sciences R&D for 30 years, mainly at Queen's University Belfast. Analysis methods in food safety and authenticity, drug residues, veterinary medicine, agriculture and their natural cross-pollination with the human clinical field have provided a wealth of data for exploration and publication. I have also worked as a quality manager. Since 2020, I have worked as a freelance editor for a large agency providing language editing services to ESL researchers, particularly in China.
Why I love proofreading and editing
There is a joy in helping an author to communicate more clearly with their audience. Superfluous words and phrases, confusing sentence structure, imprecise punctuation, misused vocabulary and more can cloud meaning – this can be frustrating for author, reader, reviewer and editor alike. The precision involved in finessing a text satisfies my scientific bent (brevity and clarity, please!), but, equally, the freedom of non-standard usage in fiction pleases my poetic side.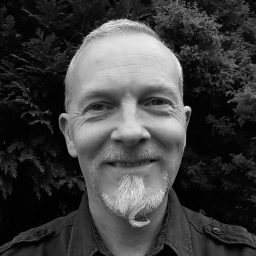 Favorite book:
I'm currently devouring Cormac McCarthy, so I'd probably say The Crossing.
Hobbies:
Freedom is camping at a good music festival (you're never too old). When not at a proofreading screen, I'll be at some live music, chasing dogs or cows, or losing myself in a book.
Editing tips:
I always look out for needless repetition because it frustrates the reader. It is important to leave sufficient notes for the author so the editing process is seen as a collaboration.
Trusted by thousands of leading
institutions and businesses