Irwin A C
Mangalore, India
"Water-tight, air-tight and sealed to perfection – let's proof your writing!"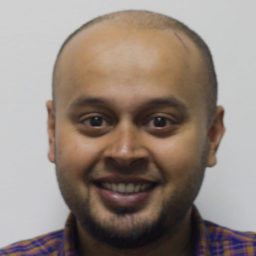 Editing formats:
Education:
B.E Mechanical Engineering

The National Institute of Engineering

2007–2011

Favorite referencing style
Why I became an editor
I decided to translate my love for the English language into teaching in early 2020. Alas, COVID-19 dashed my hopes of teaching; all schools closed by the time I graduated as an ESL teacher.

Meanwhile, lots of free time during the lockdown was a good recipe for strengthening the nuts and bolts of my English grammar. A chance encounter with an online advertisement by Proofreading Academy captured my attention – I had no idea what proofreading entailed until then.

I have continued sharpening my skills and have decided to deep-dive into this fascinating industry. I would love to proofread your work and ensure that your writing is seen as flawless.

N.B. I have proofread my friend's and aunt's documents several times in the past without having a clue that it was proofreading I was doing for them. My brief stint thus gives me additional motivation and impetus to continue doing well with your work. Additionally, I kept a new year resolution for 2020 – to read 100 books (novels); I have hitherto been able to read 132 and am looking good for 150.
Background and experience
All of my previous roles have been completely disconnected from proofreading and editing, but might offer some industry knowledge for niche document types.

A mechanical engineer by profession, I enjoyed some success as a buyer of materials in the procurement industry. This was followed by five years in the shipping and logistics industry in Dubai.

My previous role in a managerial position necessitated guiding, working, and being held accountable for the performance of 12 individuals in the team. I left Dubai for Vietnam to pursue a career in teaching English, but COVID-19 had other plans for me.

Proofreading for me is an extension of learning the English language. I frequently find errors in everyday writing. Proofreading Academy did mention to me that I was one of those rare individuals who achieved a 94 per cent in their final assessment. This can only be a testament to the fact that your writing will be proofed with safe hands.
Why I love proofreading and editing
Every author has a narrative through which they communicate their feelings and thoughts through words – to do so in a effective manner can be tough. Your writing has a potential to reach out to many people, but it can sometimes be impeded by minor inconsistencies and errors.

I would like to think my role to be that of a sculptor who chips away at the debris and defilements of a crude stone to produce something beautiful and noteworthy. This can be done through a rigorous examination, and I would like to step in at this juncture with my hand-tools and chip away to convert ordinary writing into something magnificent.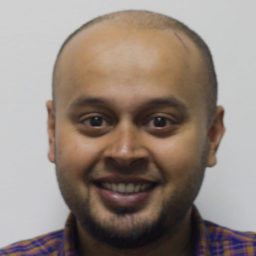 Favorite book:
Nonviolent Communication by Marshall Rosenberg
Hobbies:
When I am not proofreading, I am still reading.

Cricket is supposedly a religion in my country (India), and I am an ardent cricket fan. I am currently following and watching the Indian Premier League (IPL).

I love the mountains. I try to find solitude and quietude by travelling alone to destinations surrounded by mountains and snow.
Editing tips:
I take breaks; each break provides you with a new perspective. When you take a breather and come back to the document, elements you couldn't spot earlier are suddenly and overtly visible to you as glaring errors.

I also try to filter out the minor errors and eliminate them first (a missing comma or lack of one) compared to the major errors, focusing on these later (rephrasing, restructuring, or choice of words).
Trusted by thousands of leading
institutions and businesses