There's a reason why your content might not be converting. And it might not be to do with the time you post it, the tool you use for keyword research or the images and graphics you use throughout the text.
Not writing customer-centric copy is something of an epidemic in the commercial content world, and it can cost content marketing teams huge sums of money and time. Luckily, there are some simple ways to cure your copy!
Why Your Audience Doesn't Care About Your Business
Your audience doesn't care about your company or your brand. They're only interested in how your company or brand can benefit them.
They don't care that you're trying to get rid of stock or that you have exciting internal company news. They care about how cheap they can get that stock or if that internal company news has any relevance to their lives.
Your audience is made up of real people, and that's how they should be treated. They have busy lives where they're focused on themselves. When your content speaks only about your brand and not to your customers, it isn't going to hit the mark. That's where brands across the globe fall down.
So, what is customer-centric copy?
Customer-centric copy is writing focused on the needs and desires of your customers. It hones in on not just your offering, information, or company news, but how those things benefit your customers.
Hubspot claims that customer-centric companies are 60% more profitable than their less customer-centric counterparts. That's a huge statistic, so, to separate your brand from the rest, we recommend pivoting to customer-centric copy.
Tips For Writing Customer-Centric Copy
Are you ready to change your copy from being humdrum to customer-centric? It will help you drive conversions and build a rapport with your audience. Here are our top five tips…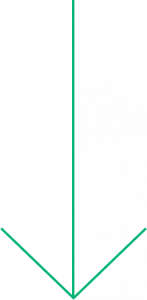 Think before you start
Before you begin writing your marketing email, blog post, social media post, website copy, or whatever it may be, think deeply about what you're trying to say and who you're trying to say it to. Your readers have their own reasons for engaging with your content, so tap into that before you start.
Define your audience
Have you defined your buyer personas yet? If not, you really should.
Buyer personas are detailed, fictional characters that represent your target audiences. They go into detail about the age, education level, family status, financial status, and more of the people you're trying to connect with. Here's a useful guide to creating buyer personas.
Once you've unpacked your demographics by creating buyer personas, you can better learn their language. Put yourself in their shoes. Why do they need your product or service? How did they find out about your brand? How do they perceive your brand?
When you start thinking like your target audiences, you'll find it much easier to effectively communicate with them through your content.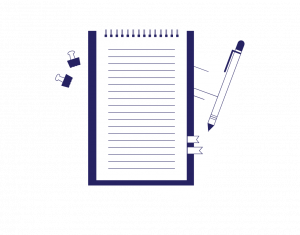 Be brief
Did you know that the average reading age of people in the United States is 12 to 14 years old? That might not be true for your specific audience, but it could be. Plus, people's attention spans are said to be getting shorter and shorter! 
Keep that in mind when you're writing as your brand; everything should be quick and easy to read and understand. It can be tempting to fill your content with industry jargon to position your brand as an expert, but that might not be fitting for your audience.
For example, if you have a nail care product, don't spend all of your time telling your audience about the ingredients and the science behind why it works. Instead, focus your attention on telling them about the results they can expect to see from using the product. Include before and after photos, testimonials, and instructions on how to apply the product.
(Psst! That doesn't mean you shouldn't strive to educate your customers about your offering through amazing product copy. But keeping it top-level and quick to read is a must.)
Be aware of psychology
Behavioral psychology plays an enormous role in marketing. There are tactics you can implement in your copy to make it more likely that your audience will take the action you want. Our favorite tips for writing smarter copy based on behavioral psychology are: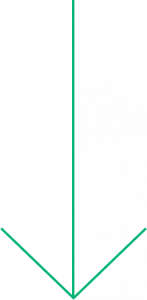 1. Keep it positive
Turning a negative into a positive is an underrated life and business skill. All of your commercial content should have a strong element of positive messaging.
A subtle yet effective way to do this is being careful about where you use but. When you use but before a positive, you're highlighting the positive. When you use but before a negative, you're highlighting the negative. 
Words that exude positivity are great for commercial content. Happy, fun, laughter, weekend, and even cake are some of the most positive words in the English language. Incorporate words like these into your marketing copy to make your readers feel good.
2. Give your reader options
No one likes being told what to do, and your audience is no different. It's important to present them with options so that they feel a stronger sense of autonomy.
If you have a subscription service, instead of highlighting one subscription option, give your reader three or four subscription options at varying price points.
In your call to action, consider giving multiple options such as filling in a contact form or scheduling a callback.
3. Learn and use your customers' language
Use the same language as your audience. Your audience will respond well to the language they're used to. If your audience is college students in California, consider the vocabulary they use and make references to things they understand.
4. Use you and we (and use you more often!)
As much as possible, and when appropriate, refer to your brand as us and your customers as you. It makes your copy more personal.
Here's an example:
In the above customer-centric example, we're referring to Proofed as us and the reader as you. It's also shorter and easier to digest with the ease of the reader in mind. Once you have the hang of that, aim to use you more often than you use we.
Pro Tip: Perfect Your Call to Action
Are your calls to action customer-centric? They should be. And they should be powerful, too. Your call to action should give your intended audience a clear next step that will benefit them. 
Instead of writing Click here to read more about proofreading for business teams, try writing something like Discover how proofreading for businesses teams can transform your marketing.
Summary
In short, writing customer-centric copy doesn't have to be difficult. All you need to do is define who your audience is and think about them at every stage of the content creation process.
Before you write anything as your brand, think about the reader. What do they want to read? Is it simple to understand? Is it easy to digest? Why are they reading it? And what is it about your content that will benefit them?
Answering these questions and integrating some simple behavioural psychology tactics into your content marketing strategy will make a real difference.