Businesses have a lot to think about. You might be dealing with HR issues, production problems, staff shortages, and everything in between. 
However, something that often gets neglected is branding, and more specifically, consistency in branding.
It might be the last thing you want to think about when you're dealing with the everyday challenges of running a business, but branding inconsistencies could be holding you back and impacting everything from your reputation to your bottom line.
Why Is Brand Consistency Important?
There is no benefit to creating a brand if it's not used consistently. In fact, it can be detrimental to your business if your branding is used inconsistently. 
In crowded markets, being recognizable is key. When you don't give your brand a persona through its logo, colors, typography, voice, tone, slogans, and company values, it won't have a solid identity and could be overlooked.
Dr. Jeffrey Lant's Rule of Seven claims that potential customers will need to have connected with/been exposed to your brand seven times before they consider buying your product or service. If your branding is inconsistent across different channels, how will your audience connect those exposures to you?
Your audience is made up of real people, and people appreciate reliability. If your communication is inconsistent, your brand simply won't come across as trustworthy. You will cause confusion for your customers, and, in turn, they may become suspicious and rule your brand out. 
Brandgility has said that 87% of consumers think that brands should work harder to create a consistent experience. It also claims that, on average, consistent brand delivery increases revenue by 23%. 
Having your branding aligned will boost your authority in your field. Your brand will stand out, and your customers will appreciate you for it.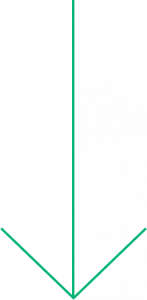 Problem #1: Your Typography Varies Across Your Channels
Even typography makes up part of your branding! It can be jarring for your audience if your typography varies across your channels – they might not even recognize the content as belonging to your brand.
Solution: Define and implement your typography – and tell your team!
Your entire graphic design team should have access to your brand's typography. If these fonts aren't installed in all of the tools used by your team, whether that's Figma, Adobe, Miro, or something else, make integrating them a priority.
Once your brand typography is installed, brief your design team about how each font should be used according to your style guide. For example, you might wish to have a particular font for headings, one for subheadings, and one for body text. 
It's a good idea to include some generic fonts in your style guide, just in case your preferred brand fonts aren't supported by a particular platform or tool.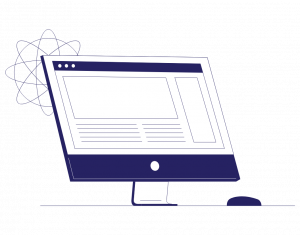 Problem #2: You Use Different Brand Colors Across Your Website & Social Media
Colors and visuals are just as much part of your brand as company values and tone of voice. It's how your customers will recognize your product at a glance. If your use of color is out of alignment, people – even loyal followers and customers – might scroll past your content.
Solution: Create a visual style guide
If your colors are all over the place, your brand needs a visual style guide. To create a visual style guide, you have to get down to the nitty-gritty details because colors are subjective. One person's turquoise is another person's seafoam green.
So, instead of saying that all titles need to be in navy blue, you need to be specific and include the hex number of the exact color you want used. Also, include information about which colors should be used together. 
Once your style guide is complete, send it out to everyone in your business who has anything to do with external communication! That could be sales, marketing, content, customer service, and more.
Problem #3: Inconsistencies In Brand Voice
When your brand voice (what your brand says and how it says it) is inconsistent, your audience might view your brand as untrustworthy and unreliable.
Solution: Develop brand voice and tone guidelines
You really need to get under the skin of your brand to do this. The aim here is to uncover the personality of your brand and nail down how you can display that personality through adverts, blogs, website copy, social media posts, and any other form of external communication.
For example, your tone of voice guidelines might say not to use contractions (e.g., don't instead of do not) in your communications, or it could say that you should always use contractions.
Your brand voice guidelines might dictate using a specific type of humor or avoiding humor completely.
The best way to do this exercise is to hire someone external, because when you're too close (e.g., director or marketing manager), it can be difficult to see things clearly and objectively. 
Like your style guide, your brand voice and tone guidelines need to go out to everyone in your business who has anything to do with external communications.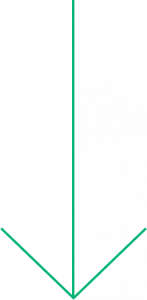 Problem #4: Your content Isn't Aligned Across Your Platforms
When a customer or potential customer visits your social media platforms and your content isn't aligned with its messaging, it can be confusing. Not everything has to be identical from platform to platform, but it helps if at least the bare bones of what you're saying are consistent.
Solution: Repurpose Your Content
Not all content will be appropriate for every platform you have, but in most cases, you should be able to repurpose new and old content across your different channels.
For example, if you have a blog post on your website that details five benefits of using a hot tub, you can break those benefits down into separate social media posts. 
You will need to change up the content slightly to suit each platform.
Problem #5: Your Content Is Going Out Sporadically
Publishing content (social media posts, marketing emails, and blogs) inconsistently is a great way to lose followers. Your audience is looking at your content for a reason, and if they see that your posting schedule is random, it makes your business look sloppy.
Solution: Plan and schedule your content ahead of time
This is perhaps the most common and easy-to-solve brand inconsistency for businesses.
If you're stressed about not getting enough content out the door or if you're struggling to think of ideas, the best thing you can do is plan your content ahead of time and schedule it in advance.
That doesn't have to mean churning out several blog posts, social media posts, and marketing emails every week just for the sake of it. Instead, plan and schedule quality content, even if it's just once or twice per week.
If no one is in charge of creating and publishing content, choose someone in your team (or make a new hire) to handle that.
Pro tip: Make sure brand guidelines are easy to understand. You might know the ins and outs of design or grammar, but not everyone in your business will. With that in mind, your brand guidelines and style guides need to be clear, concise, and easy to digest – with lots of examples.
Summary
If you don't have brand guidelines, including guidelines for visual elements (e.g., colors and typography) and tone of voice, the best thing you can do for your business today is to start there.
Once you have proper brand guidelines in place, your content will flourish. Your audience will be more engaged, and you might see an increase in leads, repeat customers, and even quality new hires. 
There are other things you can be doing to make sure your brand is consistent, such as making sure the content you publish is aligned across all of your platforms and following a regular publishing schedule.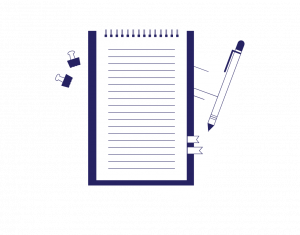 Ready to Align Your Brand?
If you're still unsure where to begin, consider delegating this vital task to the experts. We've helped more than a thousand businesses, from award-winning start-ups to Fortune 500 companies, to strengthen the consistency of their content team's writing by creating, implementing, and refining their style guides.
Schedule a call to discover how we can help your business reach its potential by creating a fully managed editorial team and style guide.