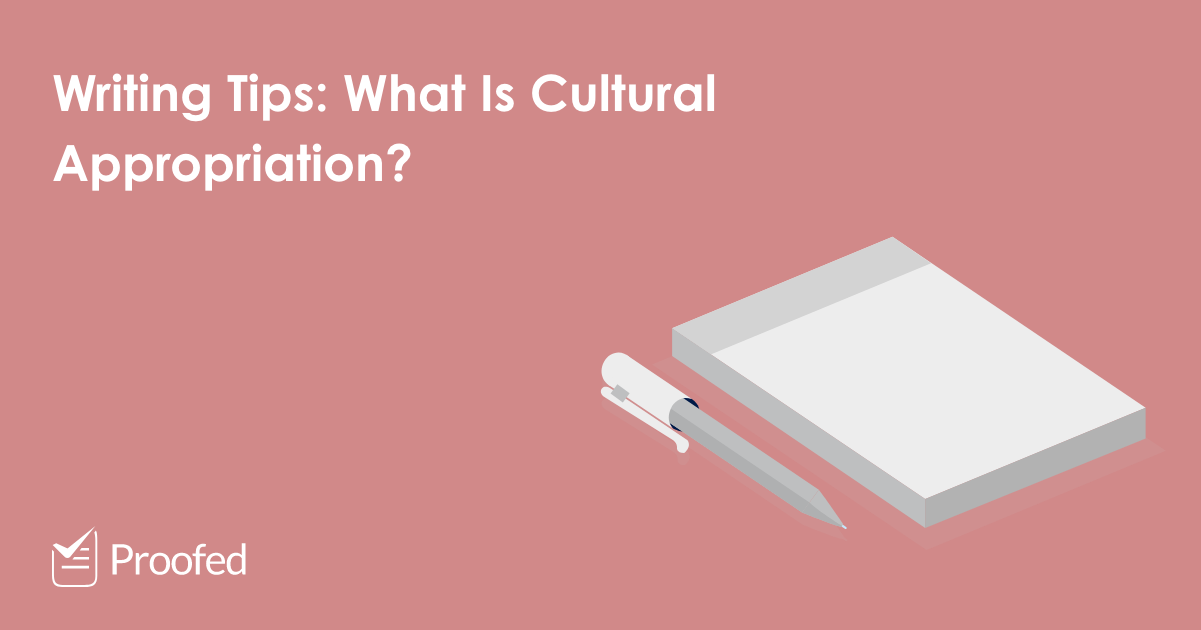 Writing Tips: What Is Cultural Appropriation?
Cultural appropriation is a major topic these days. And it may seem intimidating if you're an author of fiction, as you won't want to be accused of treating other cultures insensitively. But what is cultural appropriation? And why is it problematic? In this post, we set out the basics.
What Is Cultural Appropriation?
Broadly, "cultural appropriation" can refer to any case of borrowing or adopting aspects of another culture. This is not always problematic, but it becomes so when people use elements of another culture in a disrespectful way, or when it erases the culture something is borrowed from.
For an obvious example, we can look to Halloween costumes that draw on Native American dress. Such costumes tend to perpetuate stereotypes. And they typically ignore the cultural significance of the imagery they use. Instead, it is purely an aesthetic choice: they "borrow" from another culture without thinking about the harms lazy stereotyping can cause.
This is the kind of cultural appropriation that people find offensive.
Cultural Appropriation in Writing
Cultural appropriation in writing often comes down to one of two things:
Find this useful?
Subscribe to our newsletter and get writing tips from our editors straight to your inbox.
An author from one culture reducing people from another culture to stereotypes (e.g., a submissive Asian woman or an angry black man).
An author from a dominant culture writing from the point of view or using the voice of someone from a minority background (e.g., a rich white author writing about growing up as a disadvantaged black child).
As with the Halloween costumes discussed above, these can be problematic. If an author uses stereotypes, for instance, they risk reinforcing them. And writing from a point of view very different to your own risks sounding inauthentic or erasing the lived reality of the people depicted.
Does this then mean that nobody should borrow things from other cultures? Not at all. But you should take care when writing about other cultures.
Writing Sensitively About Other Cultures
There's no quick fix for avoiding cultural interpretation, unfortunately, but we do have some helpful tips to share:
Ask yourself whether you're the best person to tell the story. It may be an author from the cultural background you're writing about would bring more authenticity or insight to the story.
Be aware of stereotypes and othering in your writing. Where possible, avoid clichés, especially if they could be considered offensive.
Research the culture you're writing about in detail. Try to speak to people from that culture so you can understand their perspective.
Ask people who know the culture you're writing about to read your work. They can help you spot anything that could be insensitive or inauthentic.
Acknowledge the people and cultures who've inspired you. If you're going to borrow from another culture, you should give credit where it's due.
In addition, don't forget to get your writing proofread. As well as making sure your work is error free, our editors can offer extra feedback on issues related to vocabulary and tone, helping you to avoid cultural appropriation.
More Writing Tips?
Is Superman doing good? Or is he doing well? The answer: it depends on what...
Trusted by thousands of leading
institutions and businesses