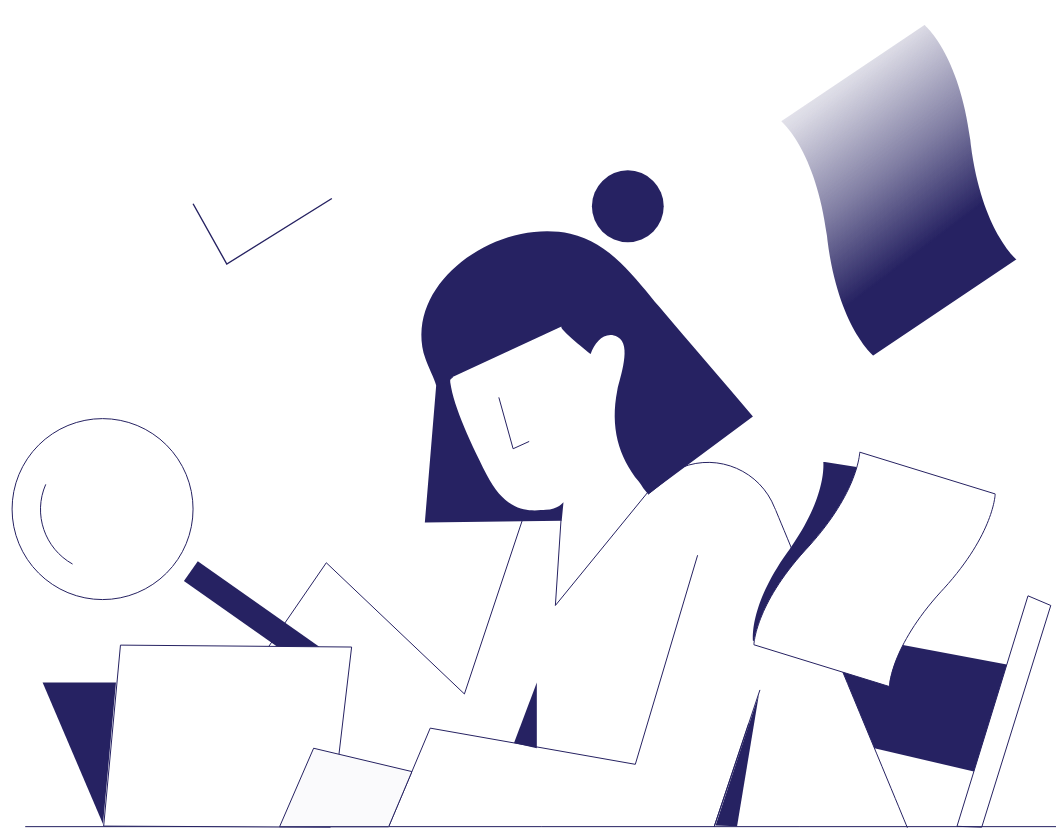 What's New With MLA 9th Edition?
The MLA Handbook provides guidelines for writing and documenting research in the humanities, including language, formatting, and citation requirements. The 9th edition of the publication was released in April 2021, but it's not a complete overhaul from the 8th edition published in April 2016. Rather, it serves as more of an expansion on the established guidelines and provides endless examples, making it easier than ever to follow its rules!
While MLA emphasizes that their handbook only provides guidelines, and your specific class or project instructions should take priority, we've highlighted a few examples of what's new in the 9th edition of MLA to help you stay up to date.
Inclusive Language
The MLA Handbook now includes a chapter on using inclusive and unbiased language. This includes being thoughtful and respectful when discussing race and ethnicity, religion, gender, sexual orientation, ability, age, and economic and social status.
Here are some of the MLA recommendations regarding inclusive language:
●  Use gender-neutral terms when possible (e.g., "human-made" rather than "man-made").
● Be specific when referring to a population (e.g., use "Native Americans" only when referring to the greater population and use the specific tribe name in other instances).
●  The singular "they" can now be used as an individual's chosen pronoun (e.g., Alex wrote their paper on the psychology of individual differences).
●  Use person- and identity-first language depending on the person's preference or the context (e.g., "a child with Down's syndrome" vs. "a Down's child").
MLA suggests that writers do some research or use a dictionary to confirm whether certain terms are offensive or questionable.
Find this useful?
Subscribe to our newsletter and get writing tips from our editors straight to your inbox.
Citations
The good news is, MLA hasn't changed its citation formats. Rather, it's provided clearer guidelines, along with extensive examples organized by each type of publication.
There are some minor updates to the use of URLs in your works cited list:
● Digital object identifiers (DOIs) are preferred over a URL or permalink whenever available.
● The web protocol (i.e., http:// or https://), which was previously not required, now needs to be included with DOIs.
● While complete URLs are still recommended, they are now optional (e.g., URLs longer than three lines can be shortened to the general website URL).
● MLA has also changed the capitalization guidelines for seasons included in publication dates for magazines or articles (e.g., "summer 2021" rather than "Summer 2021").
Grammar and Writing Advice
In addition to serving as a comprehensive referencing guide, the newest edition of the MLA Handbook also serves as a textbook for all things writing and grammar, including examples for capitalization and how to correctly use various punctuation, such as commas, colons, dashes, parentheses, hyphens, apostrophes, and slashes.
Even with this wonderful new feature, it's still a good idea to get your work proofread before submitting it! Whether you need your grammar checked or want to ensure you're using MLA references correctly throughout your work, we have expert editors who can help! You can submit a free trial document today to learn more.
More Writing Tips?
For many students and their families, autumn officially starts once school is back in session....
Trusted by thousands of leading
institutions and businesses