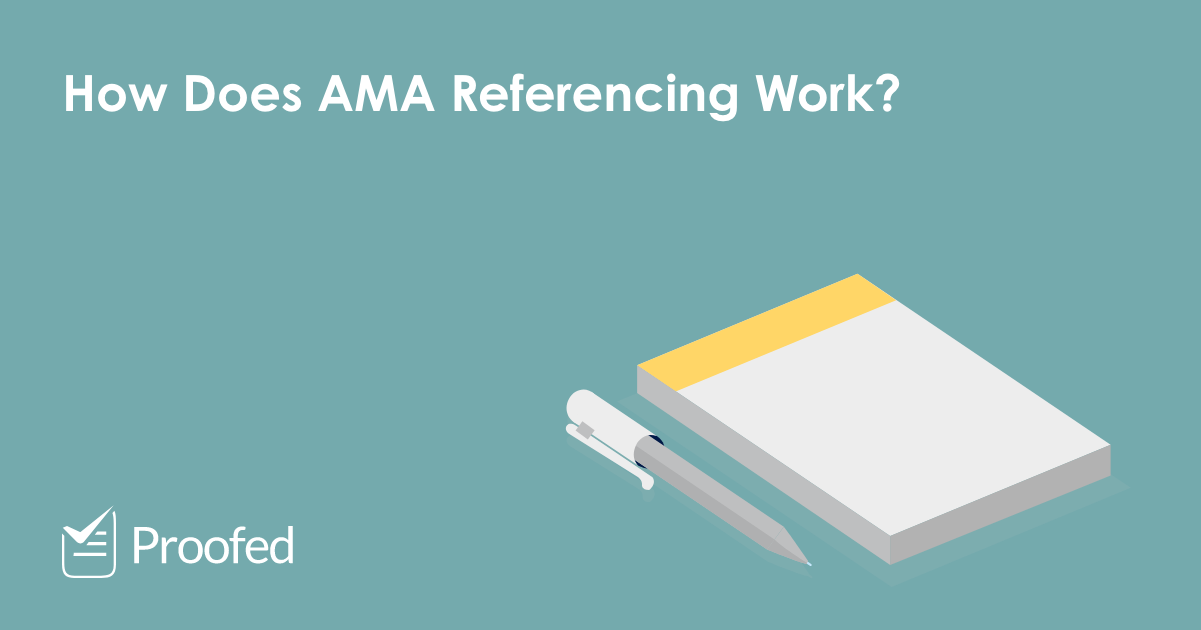 What Is AMA Referencing? Everything You Should Know
Have you been asked to use AMA referencing in a document? If you've not come across this system, it might seem confusing. But we're here to help! In this post, we look at some basic information about AMA, including:
Where AMA referencing comes from and who uses it.
How to format citations and quote sources in AMA.
How to create an AMA reference list.
So if you need help with this system, check out our guide below.
What Is AMA Referencing?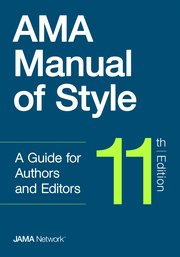 "AMA" is short for the American Medical Association, the organization that created the AMA Manual of Style: A Guide for Authors and Editors.
This style guide was originally designed for use with the AMA's own journals. But it is now commonly used by other scientific journals, publishers and schools, especially for writing about medicine or public health.
AMA referencing, meanwhile, is the citation system set out in this guide. Some organizations will just use this referencing style and not the rest of the guide. So if you've been asked to use AMA referencing in a document, you may want to check whether you should also use AMA style for other elements of document preparation, such as formatting.
If you need it, the full AMA Manual of Style is available online. However, it is only accessible with a subscription, so you may want to see if your school, university, or employer has access before paying!
How to Cite Sources in AMA
AMA is a number–endnote system (a version of what some people call Vancouver style). In practice, this means you cite sources with superscript numbers in the main text. These numbers then point to an entry in a reference list at the end of your document. For example:
Citation fatigue is a common problem among students.1
Here, the superscript "1" at the end of the sentence is a citation. If we then looked up the first entry in the reference list, we would find the source cited. Further rules for citing sources in AMA include:
Number sources in the order you first cite them. This means that the first source you cite is also the first source in the reference list, the second source is the second entry, the third source is the third entry, etc.
Use the same number each time you cite a source.
If quoting a source, add page numbers in brackets after the citation.
To cite more than one source, use unspaced commas to separate non-consecutive sources (e.g., 1,3,8) or a hyphen for an inclusive range (e.g., 1-4).
We can see a few citations, covering the rules above, in the following:
In serious cases, citation fatigue can lead to complete brain failure.1 This can be prevented by "taking regular breaks while writing."2(p103) However, the symptoms of citation fatigue include impaired decision making, so many sufferers fail to do this without intervention.1,3-5,7
The full rules for citing sources are in section 3.6 of the AMA Manual of Style.
Find this useful?
Subscribe to our newsletter and get writing tips from our editors straight to your inbox.
How to Create an AMA Reference List
As well as in-text citations, AMA referencing requires you to create a reference list. This is a section at the end of your document where you list source information. The rules for this include:
Make sure to list all sources cited in your work in the order you cite them.
Do not list any source more than once.
Give author names surname first, followed by an initial without a period.
Use italics for the titles of books and journals, but not other sources.
Capitalize the first letter of each major word in book and journal titles.
Only capitalize the first letter of the first word, proper names, and abbreviations in titles of other source types.
Use the official NLM abbreviations for journal titles.
The format for each source in the reference list will depend on its type, so it is worth looking up information on how to cite different source types. But the basic formats for a book, journal article, and website are:
Print Journal: Author Name(s) and Initial(s). Article title. Abbreviated Journal Name. Year;Vol(Issue): complete page range.
Print Book: Author Name(s) and Initial(s). Book Title. Edition number (second edition or above only). City, State (or Country) of publisher: Publisher's name; copyright year.
Website: Author Name(s) and Initial(s) (or, if no author is named, the name of the organization that publishes the website). Page title. Name of the website. URL. Accessed [date].
In practice, then, the references for these sources could look like this:
1. Smith A. A study of citation fatigue. Sleep Sci Pract. 2015;2(13):41-55.
2. Jones B, Smith A. The Science of Sleep and Citations. 2nd ed. New York, NY: Somnambular Publications Inc.; 2018.
3. National Sleep Foundation. How to spot citation fatigue. National Sleep Foundation. https://www.sleepfoundation.org/sleep-topics/citation-fatigue. Accessed October 1, 2019.
Hopefully, this has cleared up a few things about AMA referencing and how it works. But if you'd like more help with AMA style, including citing sources clearly, you can submit a document for proofreading today.
More Writing Tips?
For many students and their families, autumn officially starts once school is back in session....
Trusted by thousands of leading
institutions and businesses