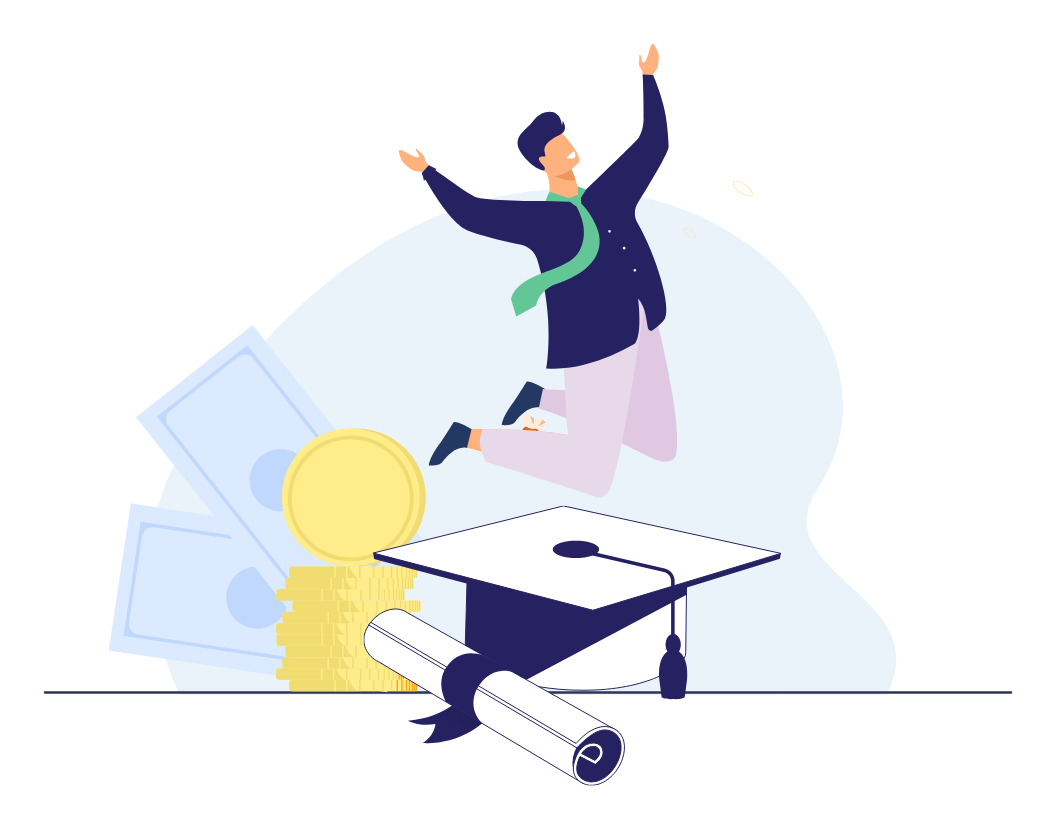 Three UK Scholarships for 2023: Details, Deadlines, and Tips
In this article, you'll learn about three scholarships available to students looking to study in the UK. You'll also learn some tips for the scholarship application process. Keep reading to find out more.
Introduction
If you're looking to study in the UK, the high tuition fees may stun you. The average cost of an undergraduate degree for home students ranges from £5,000 to £9,250, and the British Council estimates international student fees to be around £22,200 per year.
Thankfully, scholarships are available to help lower your tuition fees if you know where to look and how to properly apply. Continue reading to learn about three scholarships available to home students and international students in the UK and tips for how to apply.
The Elizabeth Greenshields Foundation Grant
Overview: Charles Glass Greenshields created The Elizabeth Greenshields Foundation in 1955. The Foundation has provided financial assistance to more than 2,000 students and artists from 80 countries.
Eligibility: Applicants must be 18 to 41 years of age to apply for this grant. The Foundation accepts applications only from young artists who are pursuing their studies or are in the early stage of their career with a focus on painting, sculpture, printmaking, or drawing in the figurative/representational tradition. The Foundation accepts no other disciplines or activities, including abstract or non-objective art. Applicants from around the world are eligible for this grant, assuming they meet all the other requirements.
Value: A first grant is CAD17,000, and second and third grants are CAD20,000. Recipients outside of Canada receive the US dollar equivalent of the amount of the grant.
Deadline: This grant has no deadline. The Foundation reviews applications continually and issues grants four to six times throughout the year. However, you must submit your application at least four months before the date that you need funds.
Applicants must apply directly on the Elizabeth Greenshields Foundation website, which you can access here.
Queen's University Belfast Seamus Heaney Centre for Poetry
Overview: This £10,000 bursary scholarship is available to any international student pursuing an MA in poetry at the University of Belfast. Two £7,500 scholarships are also available for any UK or Irish student pursuing a full-time MA in creative writing or drama at the university.
Eligibility: The £10,000 scholarship is open to any international student who applies to the MA in poetry program before May 31, 2023. The two £7,500 scholarships are available to any UK or Irish student who applies to the same program. Applicants must write a sample of no more than 750 words describing how the opportunity will impact their life.
Value: The £10,000 scholarship is open to any international student, and the £7,500 scholarships are available to any UK or Irish student.
Deadlines: International students must apply by May 31, 2023. UK and Irish students must send in their application and 750-word essay by June 26, 2023.
To learn more about this scholarship, please visit the university's official site here.
Leeds University Dean's Business School Excellence Scholarship 2023
Overview: This scholarship is open to UK applicants pursuing an undergraduate program at Leeds University.
Find this useful?
Subscribe to our newsletter and get writing tips from our editors straight to your inbox.
Eligibility: Up to 15 scholarships are available to UK students who apply for Level 1 entry to an undergraduate course at Leeds University Business School.
Value: The scholarship is worth 50% of the tuition fee.
Deadlines: Leeds accepts applications continually.
To learn how to apply and get more information about Leeds University and this scholarship opportunity, please visit the website here.
Tips for Applying
Research
See what's out there. Thousands of scholarships are available to students. You have to dig deep and find what will work for you. If you're applying to a specific university, start with scholarships the university offers to its prospective or returning students.
Check Whether You're Eligible
Don't waste time applying for scholarships if you aren't eligible. Always make sure you visit the scholarship's official website and read all the information. If you have questions or are not sure whether you're eligible, be sure to contact officials or staff.
Deadlines and Timelines
While it's important to submit applications before deadlines, also consider whether you have enough time to complete the application and get the required paperwork together. Some scholarships require a lot of work, so if you have only one week to put your application together, you might be better off looking into other options.
Submit Error-Free and Well-Written Applications
Whether you have to fill out a form, answer short questions, or write an essay for your scholarship, make sure you review and proofread everything. In addition to being eligible and applying on time, having the most polished application possible is key. Make sure you budget time to go over everything and make corrections as needed.
Conclusion
Applying for university and sourcing funds are extremely stressful processes. While we've gone over three scholarships you can apply for in this article, thousands more are out there for you to consider.
Be sure to always read all available information about a scholarship before you apply. Check deadlines and consider whether you have sufficient time, not only to apply, but also to review and proofread your application before submitting.
If you're looking for other ways to fund your university tuition, check out our article on 7 Essay Writing Contests to Look Out For in 2023.
FAQS
Can I receive a UK scholarship if I'm not a UK citizen?
International students looking to study in the UK have many options for scholarships. Start with your target university to see what scholarships it offers international students. You can also check out Commonwealth Scholarships and the British Council's GREAT Scholarships.
How can I get my scholarship application proofread?
If you need an expert to proofread your scholarship application or essay, our experts are here to help. Look into our free trial today.
More Writing Tips?
For many students and their families, autumn officially starts once school is back in session....
Trusted by thousands of leading
institutions and businesses