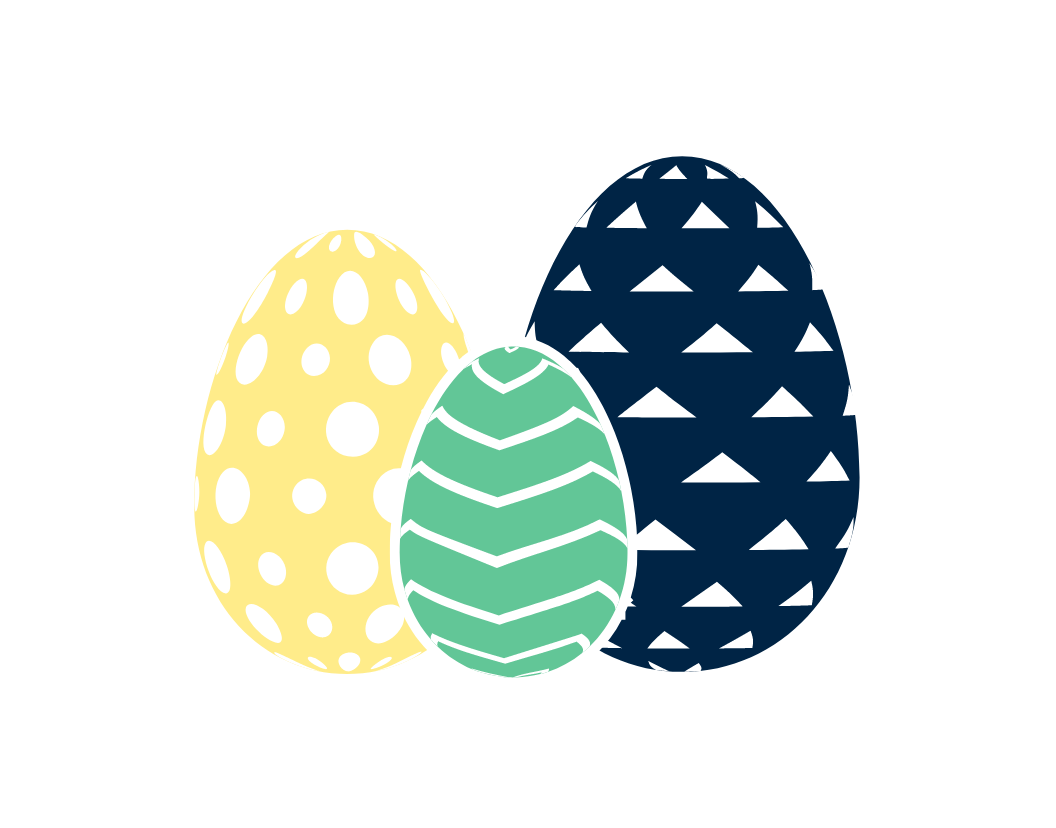 Six Children's Stories to Read This Easter Sunday
Happy Easter! Whether you'll spend today celebrating Jesus' resurrection, going on an egg hunt, or eating roast lamb with the family, we hope you enjoy your holiday. But if you'd like your little ones to do something more edifying than gorging themselves on chocolate all day long, you may want to investigate some great children's stories to read this Easter Sunday. Here, we review six of the best.
1. Supertato: The Great Eggscape by Sue Hendra and Paul Linnet
Interest age: 4–5 years
Let's start with an egg-themed thriller. Supertato is a veggie superhero who disguises himself as an Easter egg to retrieve all of the stolen chocolate eggs from the supermarket. During his quest, he comes up against the Evil Pea, who must be defeated… But who will win the day?
2. We're Going on an Egg Hunt by Martha Mumford and Laura Hughes
Interest age: 3–5 years
Based on We're Going on a Bear Hunt, this delightful lift-the-flap book follows the Easter Bunnies as they go off on an egg hunt. There are ten eggs to be found and counted, but plenty of obstacles to be dealt with along the way.
3. Spot's First Easter by Eric Hunt
Interest age: 0–2 years
Here's another lift-the-flap story, this time aimed at younger readers. Toddlers will love encountering the Easter egg hunt told through the eyes of the beloved dog, Spot. Fun and chocolate await Spot and his friends as they search for the elusive eggs in this sturdy board book.
4. WANTED: The Chocolate Monster by Pip Jones and Laura Hughes
Interest age: 3–7 years
Find this useful?
Subscribe to our newsletter and get writing tips from our editors straight to your inbox.
The Chunk, a purple, eight-foot-tall monster, is on the rampage! He's out to steal any chocolate he can get his furry hands on—and that includes yours! This delightful and hilarious picture book is sure to be a hit with chocolate monsters everywhere.
5. Mr Bunny's Chocolate Factory by Elys Dolan
Interest age: 4–8 years
This is the ideal picture story for Easter and beyond. Mr Bunny owns a chocolate egg factory, but what will he do when his hens (the employees) decide to go on strike? Brimming with humor, sophistication, and detailed artwork, this book will please big and little kids alike.
6. Grab that Rabbit! by Polly Faber and Briony May Smith
Interest age: 3–5 years
Hodge the bunny gets stuck in the hedge while stealing carrots from Mrs. Sprat's garden. Trapped, he must try to escape both the angry gardener and a hungry buzzard overhead. Will Hodge make it home with the carrots, or will it be the end for him? A rhyming tale of friendship with beautiful illustrations, Grab that Rabbit will be a favorite for years to come.
We hope this guide has given you some ideas about what to read with your children this Easter Sunday. And if you're an aspiring author and would like help with your writing, why not contact us? Our proofreaders are available 24/7.
More Writing Tips?
Is Superman doing good? Or is he doing well? The answer: it depends on what...
Trusted by thousands of leading
institutions and businesses