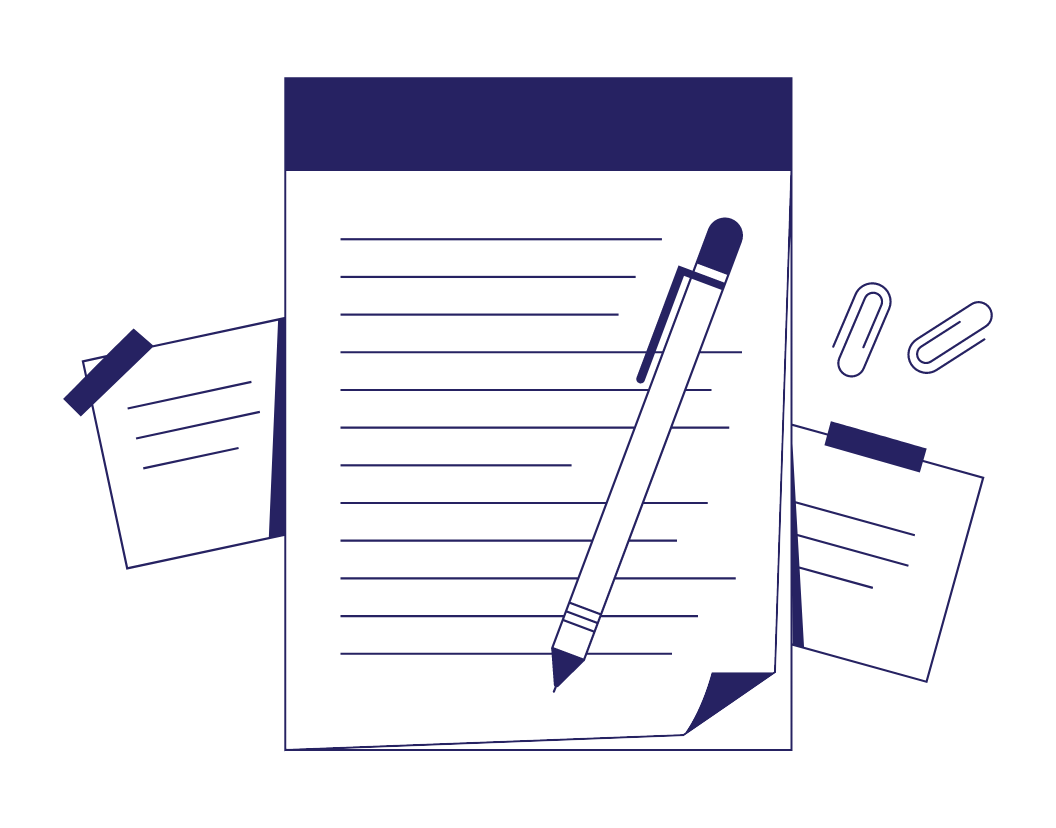 Proofreading Your Novel: Seven Ways to Edit Your Final Draft
Introduction
You've made it to the final draft of your novel. Congratulations! There's just one last step before you can send your manuscript off to prospective publishers. We understand how exciting this must feel for every aspiring author, but don't get too excited; you still have work to do in the final draft stage. So how should you go about editing your novel at this final stage? How much work should you do?
Writing a novel isn't easy. Although you've already worked hard in the earlier editing stages, you'll need to work equally hard during the final draft if you hope to publish your book. If the final draft stage seems daunting, we have a post for you! We're sharing seven ways to edit the final draft of your novel. By the end of the post, you'll be inspired to tackle the last hurdle before submitting the manuscript to prospective publishers.
Seven Ways to Edit the Final Draft of Your Novel

 1. Read the Manuscript Aloud
By reading your manuscript out loud, you can catch errors you may have missed during previous editing stages. In fact, we recommend this method for every editing stage. You'll be surprised how many errors you catch this way. It would be better to read the text in a foreign accent (if you can). We suggest you do this initial step in stages rather than reading the entire manuscript aloud in one go. For example, you could read each page aloud and make changes as you go. Repeat this for every page, but don't forget to take breaks in between!
 2. Peer Review
You've spent countless hours editing the manuscript yourself, so you might want to consider a second pair of eyes for the final draft. You could have someone read your novel to see how they interpret your story. We suggest not using a friend or a family member, as they might not give you honest feedback. Getting critical feedback from another writer, especially a published one, would be helpful.
We recommend finding local writing groups, preferably ones that meet in real life! Meetup is a good starting point, as you can find lots of writing groups in or close to your community. We also recommend connecting with a professional writing group specializing in your novel's genre.
For example, if you're writing a romance novel, you might want to join Romance Writers of America. You'll have to pay a yearly membership, but the benefits are worth the investment! The organization even has connections to publishers in the romance genre. Critiques from another writer can help you find gaps you may not have noticed when editing the manuscript solo.
3. Edit Every Scene
While you may have edited scenes in previous drafts, you need to dig a little deeper. Every scene in the novel should drive the plot forward, so review every chapter and look for unnecessary descriptions. Every chapter should also end where the reader will want to know what happens next.
Do the same with dialogue. Is there any dialogue that doesn't move the story forward? If so, remove it!
Finally, every scene must have a purpose to keep the reader turning the pages.
4. Character Check
Authors must know their characters inside and out, especially the main ones. You've worked hard to make your characters three-dimensional to the reader. In the final draft, you should make sure your characters have clear motivations and believable traits. They should have a mission and change (for better or worse) by the end of the story. Consider the following questions:
● What do your characters want to achieve?
● What is stopping them from succeeding?
● What will happen if they don't achieve their goals?
● How will they change by the end of the story?
Characters must have goals to drive the plot forward and make themselves better people by the end of the story. Ensure these features are vivid in your story's point of view and dialogue.
5. Consistency, Clarity, and Accuracy Review
You must spell the names of your characters and places consistently throughout the story. You must also be consistent with any facts you present about your characters. Additionally, your point of view needs to be coherent throughout the novel.
Find this useful?
Subscribe to our newsletter and get writing tips from our editors straight to your inbox.
Accuracy is critical for nonfiction or historical fiction novels. Information must be accurate in your story; otherwise, the reader will quickly notice discrepancies and not trust what they are reading.
While checking for consistency and accuracy, you should also review for clarity. Even though you might be writing fiction, you must ensure concise writing in describing every scene. Clarity will also enhance the forward movement of the plot.
6. Proofread the Manuscript
After tweaking the story and characters, you move on to proofreading, where you check for grammar, spelling, and punctuation issues. Don't rely on your word processor's spell-checking tool only! Human eyes make all the difference, as spell-checking tools don't catch words that are not in the story's context. While online grammar tools help, human proofreading is more effective than many online grammar programs.
7. Formatting the Manuscript
The last phase of the final draft is formatting the manuscript. You should format the draft according to the guidelines of your target publishing house. The same applies even if you intend to self-publish your novel. As a rule, adhere to the following:
● Double-spacing
● A 12-point Times New Roman font
● Page or section breaks between chapters
● Arabic numeral page numbers at the bottom of every page
Conclusion
Although the final draft seems insignificant, you must give it as much effort as you did previous drafts. The chapters must have a purpose and entice the reader to continue reading. The characters must have motivations and authentic traits, which will make the reader care about them.
You must also ensure consistency, accuracy, and clarity throughout the story. Peer review can give you critical feedback and new insight into your story, so we suggest having someone read over your manuscript. Finally, don't forget to proofread, preferably with your own eyes! Read the manuscript aloud to highlight errors you missed during previous drafts.
If you follow our suggested guidelines, your manuscript will have a better chance of being published, picked up in a bookstore, and read from start to finish, attracting amazing readers in the process! Don't forget to take breaks as you go through the final draft. We can't emphasize enough making quality edits with fresh eyes.
FAQs

1. Does the final draft mean I can slack off as I edit?
No! You must still edit to the best of your ability during the final draft stage.
2. What should I focus on during the final draft stage?
We recommend editing all the scenes so that they move the plot forward. Be sure to revise your characters so they have something to achieve by the story's end. Finally, we recommend focusing on consistency, accuracy, and clarity.
3. I like the idea of proofreading my manuscript, but I'm not sure I'm the greatest proofreader. Should I hire a proofreader?
If you're not confident in your proofreading skills, then yes! In fact, we recommend a second pair of eyes during the proofreading process, anyway. That's why we suggest our proofreading experts at Proofed! They can check your writing for grammar and punctuation errors and ensure perfect spelling and concision. Consider submitting a 500-word document for free today!
More Writing Tips?
Putting together a reference list is an important and necessary part of writing a paper,...
Trusted by thousands of leading
institutions and businesses