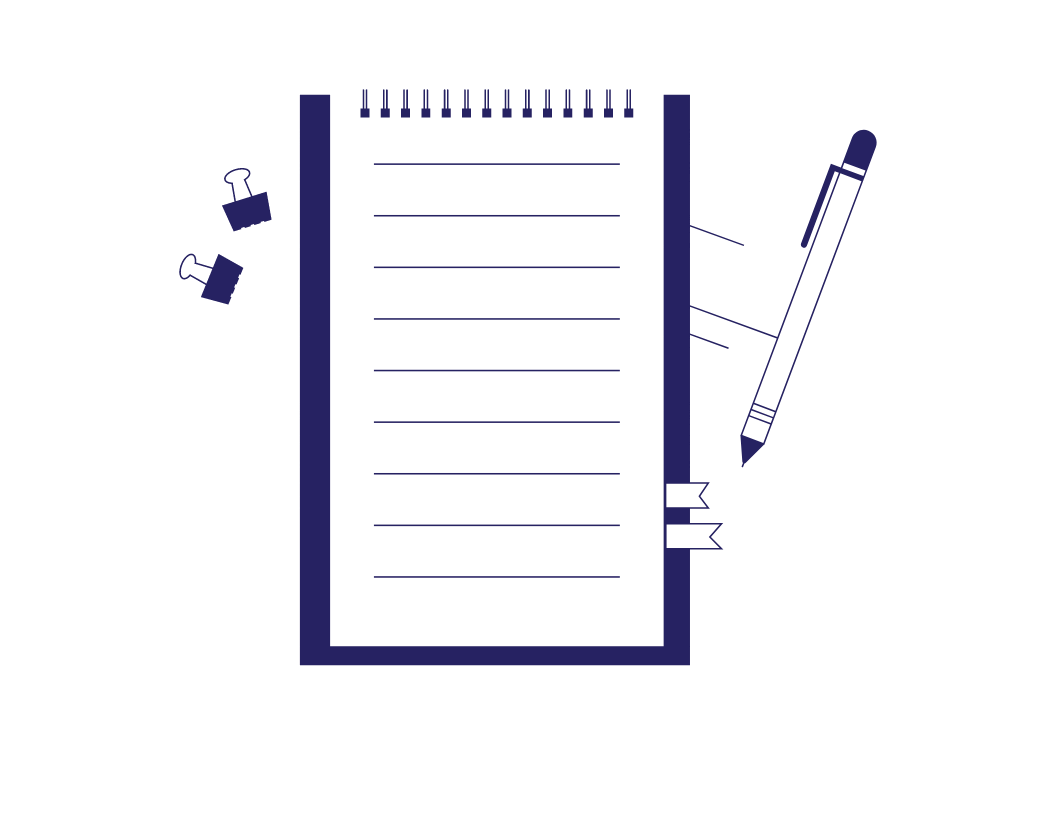 How to Write a Wedding Speech
You're going to a wedding, and you've been given the honor of delivering a wedding speech to the bride and groom. Congratulations! You've been chosen for a reason, and you'll greatly impact the big day! But don't just wait until the wedding day and hope you'll magically produce a great speech. You'll need to have it fully prepared. After all, you'll be giving a presentation in front of lots of people. Everyone at the wedding will remember your speech for a long time – and you don't want to be remembered for the wrong reasons!
It's important to write your wedding speech ahead of time so that you'll know exactly what you want to say about the groom or bride. And public speaking can be a nightmare, especially if you're not used to giving speeches. But fear not! This post will share our top tips for crafting a wedding speech. We'll also point out a few things to avoid. With these tips in mind, you can confidently write that unforgettable speech!
Don't Wait Until the Last Minute
Waiting until the night before or the day of the wedding to write your speech is a recipe for disaster. Not only are you likely to panic, but you could run into the perilous wall of writer's block. Either way, the outcome will be anything but good. You should begin gathering ideas and writing your speech two weeks to a month before the wedding day. Even better, start as soon as you've been asked. You'll need time to fine-tune it and make it concise. If you're struggling with gathering ideas, here are a few suggestions:
● What makes the groom or bride a special person?
● How has the couple's relationship strengthened over time?
● What is a favorite memory you have of the couple?
You might also want to add entertaining stories from festivities such as wedding showers and bachelorette parties. By preparing ahead of time, you'll be able to create a brilliant speech.
Start With Introductions
The best way to start your speech is to introduce yourself and share how you know the bride or groom. No matter the size of the wedding, you probably won't know everyone in attendance and vice versa. Introduce yourself right away, so nobody will stare at you with crunched eyebrows. Sharing how you know the couple will explain why you were chosen to deliver the wedding speech.
Offer Thanks and Congratulations
After you've introduced yourself, it's courteous to thank the hosts and other wedding party members for all the hard work they put into the event. Many guests will have had to travel from afar and take time off work to attend the wedding, so you should thank them for supporting the newlyweds. The audience will be more engaged with your speech when you acknowledge their efforts to make the wedding special.
Personalize It
The wedding speech is your chance to show your connection and relationship with the bride or groom, or even both. You probably have a good story or two, so make it personal and share those stories with the audience. They might just learn something new about the couple!
Talk About the Couple
Include details about the couple such as why they are right for each other. For example, if you're the best man, you could talk about how the bride enriches the groom's life. You could also think of three positive defining qualities of the bride or groom and recount stories of when they showcased those qualities. Again, the audience may learn something new about the couple. Maybe you're the best man, but you don't like the bride. Keep your speech positive anyway. Negativity in the speech will make everyone uncomfortable.
Consider the Audience
The audience is an important factor when writing a wedding speech. You can expect guests from different cultural backgrounds and ages from children to the elderly. There might be close friends of the bride and groom as well as coworkers and casual acquaintances. You might be tempted to tell an embarrassing story of that spring break trip to Cancun when you and the groom were arrested for public intoxication. However, some of the elderly relatives might not appreciate it. Moreover, you should not include any swearing in your speech. There will likely be small children at the wedding.
Find this useful?
Subscribe to our newsletter and get writing tips from our editors straight to your inbox.
Add a Dash of Humor
Everyone loves a speech that makes them laugh, so try to add some humor to yours. Of course, we're not suggesting that you browse the internet for generic wedding-themed jokes. Instead, you can tell a funny story about the bride or groom (or both). Just make sure it doesn't embarrass or offend them. You can even use humor in the introduction. For example, if you're the best man and met the groom in high school, you can joke about how the groom's shenanigans frequently got the two of you sent to detention.
Make Use of Your Talents
If you have musical or other unique talents, use them to add yet another personal touch. You could play your instrument or sing a song and even get the audience involved. If you're creative with words, write a special poem just for the newlyweds. They, and everyone else, will love it!
Structure Your Speech
Be careful that your speech doesn't become a haphazard collection of disconnected stories. You should structure it with a beginning, middle, and end. A good wedding speech should have a pleasant flow while taking the audience on a ride. We also recommend writing paragraphs to improve readability for your sake.
Create the Perfect Ending
A great way to end your speech is to wish the newlyweds all the very best in their new life together and to remind them how lucky they are to have found each other. We guarantee there'll be smiles all around!
Stay Away From These
Besides embarrassing stories and swearing, here are a few other things you should avoid in your wedding speech:
● Talking about the newlyweds' past relationships
● Discussing the couple's relationship problems
● Making it all about you
● Making it too long (five minutes max for speaking)
Remember that a wedding speech is usually informal, so feel free to use contractions and slang. Also, it's a good idea to rehearse the speech and time it to make sure it isn't too long.
Once you've written your wedding speech, remember to take time to proofread it. You've worked hard enough on the speech, so why not let our team of experts proofread it for you? We can ensure that your grammar, word choice, and tone are excellent so that you'll be remembered for that incredible speech. Submit a 500-word sample, and we'll proofread it for free!
More Writing Tips?
Putting together a reference list is an important and necessary part of writing a paper,...
Trusted by thousands of leading
institutions and businesses