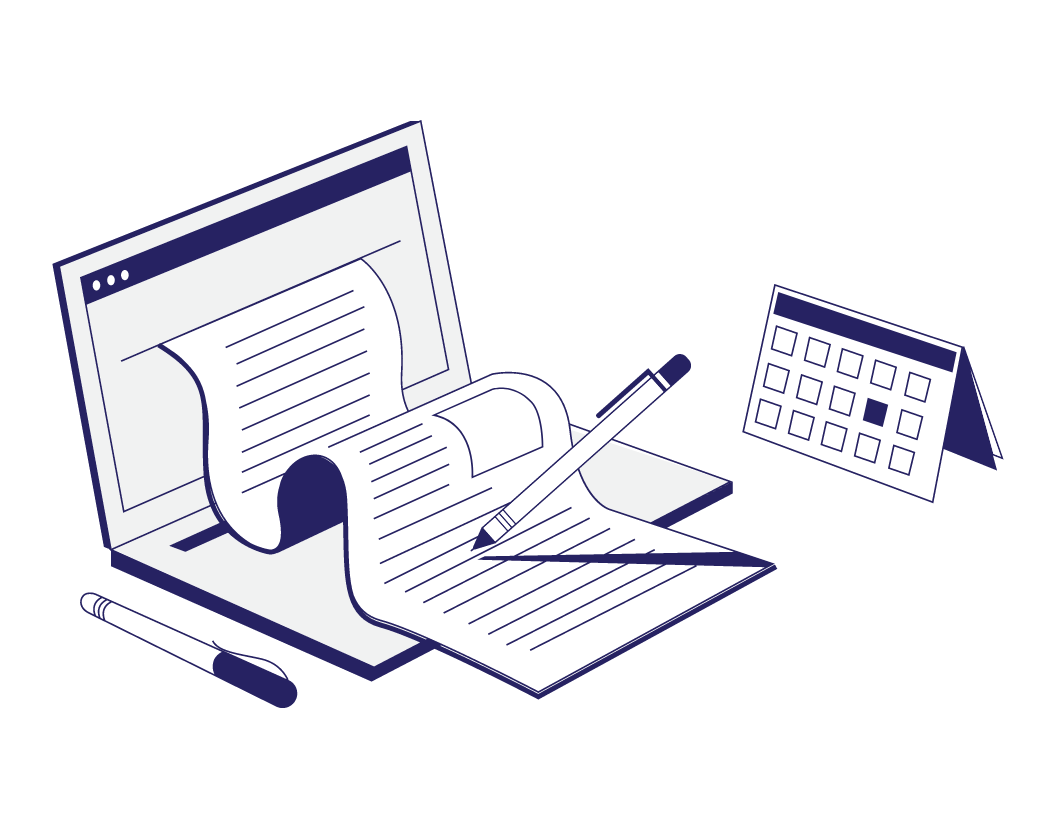 How to Write a Strong LinkedIn Profile
LinkedIn is the largest business-oriented social networking site for professionals—it has more than 500 million members across over 200 countries! As the job market grows, LinkedIn is becoming increasingly important. Having a strong LinkedIn profile can not only supplement your job applications but also bring employers or recruiters to you.
LinkedIn gives you the opportunity to showcase your education, expertise, skills, achievements, and credibility in your industry. It might also be the first impression an employer or recruiter gets of you. So, you have a great opportunity to impress them by writing a strong profile.
Check out our guide below to find out how!
Introduction
The information you enter at the top of your profile will usually show up in a LinkedIn search. Even though this information may seem minor, it's important that it's correct.
Adding a photo will make your profile 14 times likelier to be viewed by others! The best photo is a straightforward headshot, with you looking directly into the camera and smiling. It's a good idea to dress as you would for work (i.e., if you work in a formal industry, you should consider wearing a suit), and choose a high-quality photo that isn't stretched or pixelated. Avoid more personal photos that you'd use on Facebook or Instagram (e.g., with family or pets, or large group shots).
Summary
The Summary section is where you can highlight your skills and experience, address gaps in your career and how they've advanced your career, and set your career goals. You can introduce yourself in a more personal way than you would in a CV, and it's an opportunity to authentically share your values and the type of work you want to do.
Like an elevator pitch, you should briefly (usually with about 250 words) highlight your key points while providing specific and tangible examples that demonstrate the impact of your work. If possible, you should use numbers and statistics to detail your achievements using the STAR method.
End the summary with a call to action: Is your goal to find a new job, pursue a new career, or build a network?
Experience & Education
Under the "Experience" and "Education" sections, you can include the institutions where you've worked and studied, your job titles and degrees/certifications earned, and the relevant dates and details.
Find this useful?
Subscribe to our newsletter and get writing tips from our editors straight to your inbox.
Since employers will briefly scan your profile to determine if they want to have a conversation with you, you should be concise here and not simply repeat your CV on LinkedIn.
It helps if you present your experience in a way that focuses your attention on your accomplishments. For each position, pick a few impressive responsibilities or achievements to highlight. It's a good idea to use industry-standard wording and numbers or statistics to demonstrate your skills.
LinkedIn now also offers the option to enter career gaps (e.g., relocation, health, parenting, or volunteer work). This is a great time to briefly address gaps in your work history, highlighting the skills or experiences you learned during that time and how they advanced your career.
It's important to keep this part of your LinkedIn profile up to date. Review it regularly to add new roles or responsibilities, and make sure it accurately reflects where you currently are in your career.
Skills & Endorsements
In the skills section, you can add industry knowledge (e.g., sales management, event planning, and community outreach), tools and technology (e.g., Microsoft Office, Google Suite), and interpersonal skills (e.g., customer service, management, and leadership). You should make sure the skills are relevant to your industry. It can be helpful to look at your job description or the jobs you're applying for and figure out which skills are required for those jobs. Once you've added your skills, your LinkedIn connections can recommend you for those skills to demonstrate your credibility.
In addition to endorsements, LinkedIn offers skills badges that you can earn by taking their assessments. You can take timed assessments on various technical, business, and design skills. If you score at least 70%, you're given the option to display a verified badge on your profile!
Proofreading & Editing Services
To ensure that you maintain your professionalism, it's important to proofread the content you post on your LinkedIn profile. We have expert editors who can help ensure your writing is clear, readable, and error-free. We can even help you with your CV and personal statement! To learn more, upload a free trial document today.
More Writing Tips?
Putting together a reference list is an important and necessary part of writing a paper,...
Trusted by thousands of leading
institutions and businesses