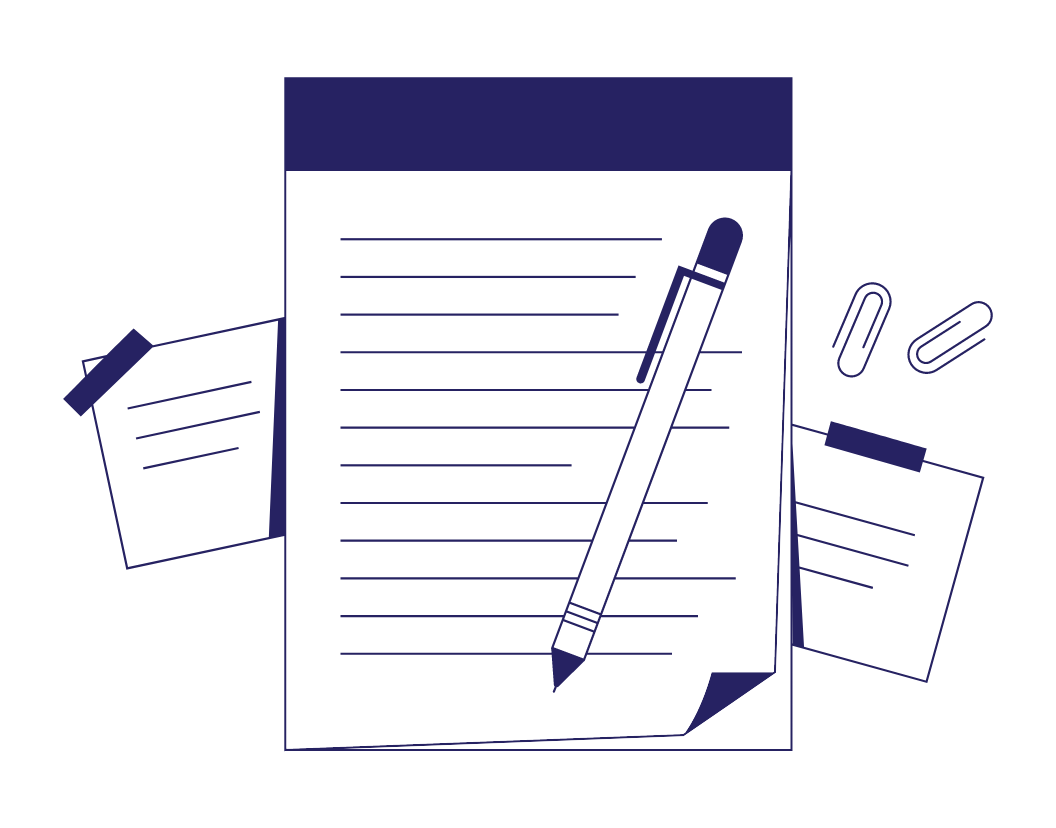 How to Format an Argumentative Essay
When writing an argumentative essay, you would typically research a topic and adopt a certain stance on it. This involves compiling and assessing evidence and organizing it into an essay that makes a compelling argument.
A crucial (but sometimes overlooked) part of structuring your essay is formatting it correctly. This is important because effective visual features and organization can enhance your reader's experience – or, when done incorrectly, they can detract from it. Bear in mind that you may need to follow the formatting specifications of a specific style guide.
In this post, we'll explain the basic elements of formatting an argumentative essay including how to structure it. Read on to learn more!
Basic Formatting Requirements
Formatting includes the size of page margins, spaces between lines, paragraph alignment, font size and style, page numbers, styles of headings and subheadings, breaks between pages and sections, and the order and structure of sections.
Always check your assignment's instructions, as they likely address formatting. You might be asked to follow a style guide, such as MLA, APA, or Chicago, or you may be allowed to choose one to follow. In general, though, here are some common formatting specifications for an argumentative essay:
● One-inch margins all around
● 12-point Times New Roman font
● Double-spaced text
●  A header with your name and/or page number, depending on which style guide you're using
●  A separate page for the title with your name, instructor, course, assignment due date, and other information if required
You'll also need to set heading styles and apply them to the title and headings of main sections and subsections. Generally, these should be in bold and will be larger than the main text, but each style guide has different rules.
How to Format an Argumentative Essay
After you've done your research and gathered enough information to start writing, it's important to compile everything into a logical and organized structure. An argumentative essay includes an introduction, the main body paragraphs, and a conclusion.
Find this useful?
Subscribe to our newsletter and get writing tips from our editors straight to your inbox.
Introduction
Start your intro paragraph with a statement that'll hook the reader. This could be an interesting statistic, a compelling quote, or a rhetorical question. From there, introduce your topic and summarize what the essay will discuss – without going into too much detail. And finally, end the intro with a well-written thesis statement. This is the main idea or argument that you'll be presenting in your essay.
Body Paragraphs
Each of your main points should be given at least one paragraph. This is where you can go into detail and include supporting evidence and facts.
Be sure to also include counterarguments – these address opposing views and ideas that could work against you by turning them around to ultimately support you.
Conclusion
This is where you wrap everything up and tie it into a neat little package. Restate your thesis and summarize the main points that support your argument. You can end this with a final thought to nail home your point, or you can suggest an action step for the reader – something they can do to help solve or address the issue you've discussed.
Tips for Effective Formatting
You may have some formatting guidelines to follow, but if you're unsure about any of the details, the most important thing to keep in mind is consistency. Every detail, such as using case or sentence case for headings or how block quotes are formatted, should be consistent throughout the document. This makes it look professional and minimizes distraction or confusion for the reader.
When writing, use clear and concise language that's easy to follow. You should also familiarize yourself with your referencing style requirements before you start writing so that your citations are consistent and correct from the get-go. And don't forget the importance of proper grammar, spelling, and punctuation!
Summary
Formatting, when done right, will add professionalism, an appealing aesthetic, and organization to your essay. If your readers aren't distracted by inconsistent visual details or an illogical structure to your essay, they'll be more likely to stay focused on your message and, hopefully, be won over by your argument!
They may seem like quick tasks but give yourself enough time to ensure all your formatting features are in place. Or, consider having a professional do it for you. Our experts will ensure your paper is formatted perfectly, whether you're using a style guide or not! Why not send us your work today?
Frequently Asked Questions
What is the standard format for an argumentative essay?
An argumentative essay includes an introduction with a thesis statement, main body paragraphs that argue the essay's key points and address any counterarguments, and a conclusion that sums up the main ideas and encourages the reader to support the argument or take an action.
Can the formats of an argumentative essay vary depending on the assignment requirements?
Some assignments may ask that you follow a style guide, such as MLA, APA, or Chicago, or you may be allowed to choose one. The formatting requirements for these styles can vary, and your instructor or school may also have unique requirements.
.
More Writing Tips?
If you've been manually transcribing your audio files to text, it's time to upgrade. With...
Trusted by thousands of leading
institutions and businesses