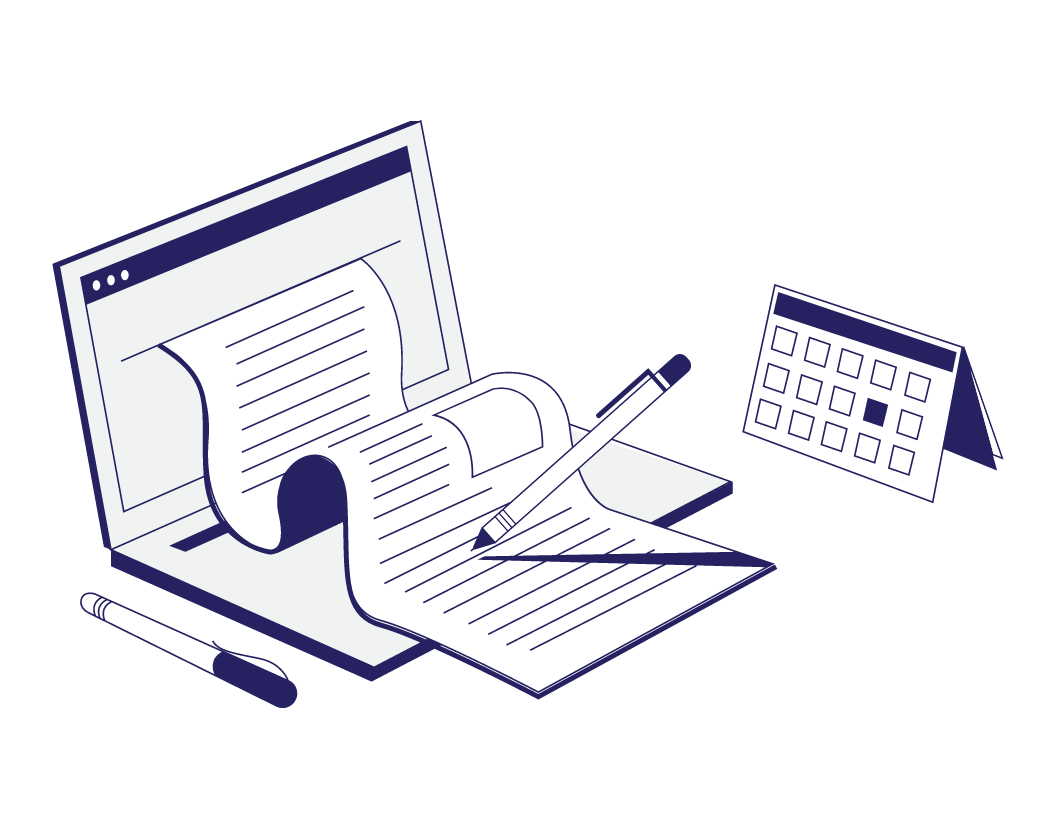 How to Format a Personal Statement
Every student wants to write the ideal personal statement for college. It should be convincing, concise, relevant, and quick to grab the attention of the admissions committee. But how do you format your personal statement? Look no further! This blog post will cover the following:
● How to structure your personal statement.
● How to format your personal statement.
● Help with proofreading.
How to Structure Your Personal Statement
Research the Institution
Before you start writing your personal statement, it's vital that you do your research. Look into the school or college you're applying for. What's their curriculum like? What do they excel at? What do you think they could teach you? If you're admitted, how could you contribute to the institution?
Use Assignment Questions to Guide You
Are there questions or prompts from the personal statement assignment application form that you need to answer? If so, use these to outline the structure of your statement.
Look at Length Specifications
On certain application forms, you may be limited in space. Therefore, it's crucial to plan the structure of your statement carefully. As a general rule, personal statements should be 700–1,000 words long, but keep in mind that the fluency and passion you use to argue your case is more important than the length itself.
Use Paragraphs
Personal statements should be divided into paragraphs to make them easier to read. Even if you're limited by the number of lines you can use, take pity on the admissions staff and try to construct at least three distinct paragraphs.
Find this useful?
Subscribe to our newsletter and get writing tips from our editors straight to your inbox.
Plan a Beginning, Middle, and End
Like any good piece of writing, a personal statement should have a clear narrative structure. Grab the reader's attention with a strong opening. Find a focus or hook for your statement that showcases your skills and experience in a coherent way (this could be a personal experience, some work experience you have done, or an extended academic project you've undertaken). End by summarizing your suitability for the course. Don't forget to mention why you're interested in this particular institution.
For example, if you're applying for nursing or medicine, you could start by describing an accident that a family member had and how you helped them on their journey to recovery. You could then describe the abilities you developed during this time (knowledge of anatomy and physiology, bedside manner, etc.) and mention the skills you hope to develop further at school. Finish by reiterating how these skills and experience qualify you for the course and school you're applying for.
Use the 75%–25% Rule
While admissions staff are primarily interested in your studies and justifications for applying, they also want to see that you're a well-rounded person who could contribute to the life of their institution. This is where mentioning your extra-curricular activities comes in. Feel free to mention hobbies, professional experience, and family responsibilities, but only if the skills gained from these activities are relevant to the application.
Think ABC
Finally, for every activity you mention, specify the benefits you've gained from it and how they relate to the course you're applying for. There's no point in waxing lyrical about your love of bungee jumping if you can't link this to the skills and experience needed for your chosen course and school.
How to Format Your Personal Statement
Don't forget the finer details of how to present your statement! Here are a few tips to ensure that it's professional and readable. Note: the content of this blog post is not region-specific, so please refer to your local style guide or application form for more detailed guidance.
Single-space your personal statement.
Use a suitable font such as Arial, Cambria, or Times New Roman at 12 pt.
Include a formal letter heading, and an appropriate greeting and closing salutation if relevant (this is necessary for certain U.S. personal statements).
Help with Proofreading
To gain admission to the school of your choice, you'll need a personal statement that's word-perfect, professionally presented, and persuasive. That's where proofreading comes in. Try re-reading your statement or asking others to read through it to check for errors. If in doubt, our team of talented editors is available 24 hours a day to proofread your personal statement. Submit a free sample document today!
More Writing Tips?
Is Superman doing good? Or is he doing well? The answer: it depends on what...
Trusted by thousands of leading
institutions and businesses