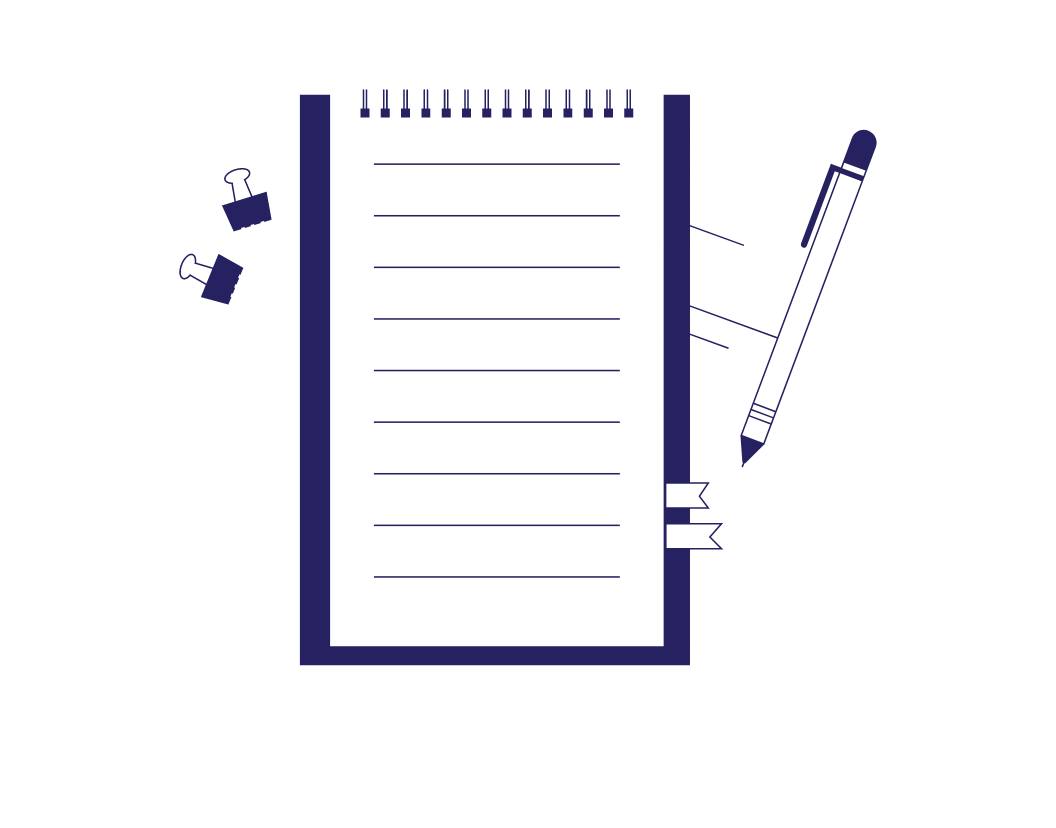 How To Construct an Excellent Essay in 5 Steps
So, you've been given an essay question and don't know where to start. Or maybe you've gotten some bad feedback on a previous essay and need to boost your grade.
You're in the right place. In this post, you'll get 5 tips on how to organize, construct, write, and revise an excellent essay. Watch the video, or read the blog post below to get started.


1. Understand the essay question
Before you start writing, it is crucial that you understand the task at hand. Be sure to read the essay question and write out its main points. In doing this, you give yourself a roadmap to begin the planning stage.
Let's look at an example.
Some people think that money is one of the most essential factors in promoting happiness. Do you think people can be happy without much money? What other factors contribute toward happiness?
Now, let's write out the main points and answer the questions in our own words to ensure we understand the question fully.
Topic in my own words: Does having a lot of money make people happy?
Do I think that people can be happy without a lot of money? – yes.
Why do I agree?
Family and friends give more happiness than having a fat bank account.
Being part of a community is free and makes people happy because it gives them a sense of purpose.
After following this step, you should have a clear idea of what the essay question is, your position on the topic, and some reasons to support your essay.
2. Write a strong thesis statement
What's a thesis statement? A thesis statement is a single sentence that directly answers the essay question, gives your position on the topic, and provides reasons to support your argument.
Sounds difficult, right? Yes, it is. However, with practice, this becomes a skill you will have the rest of your life.
A strong thesis statement always:
Takes a stand/position
Justifies discussion
Expresses one main idea
Is specific
Let's look at some examples of strong and could-be-better thesis statements:
Advertisements make life more convenient, but they also have a bad impact, people take different attitudes towards advertisements.
This is not a strong thesis statement because it does not take a position. It is taking the "there is two sides to every coin argument."
Here's another example:
Pollution is bad for the environment.
This is not a strong thesis statement because it is not debatable. This is a fact. You should use facts to support your argument, but they should not be your argument.
Here's one more example:
Find this useful?
Subscribe to our newsletter and get writing tips from our editors straight to your inbox.
I believe that artificial intelligence will not cause the regression of humans but will improve our standard of living, education, and work environments.
This thesis statement is strong because it follows all four requirements. It gives a clear position, is debatable and specific, and has one main idea. It goes even further to list reasons that support the main position.
3. Time to plan and outline your essay
Now, you have a clear idea of what you should write for your essay and a strong thesis statement that will guide your essay. It is time to start planning and outlining.
To do this, it is important to understand the parts of an essay. Below, you will find a sample outline that breaks down each section.
Feel free to save this and use it for your future essays.
A) Introduction
Background Information
Thesis statement with reasons listed to support (Always have your thesis statement prepared before you start writing.)
B) Body Paragraph 1: Main Idea
Supporting evidence
Supporting evidence
C) Body Paragraph 2: Main Idea
Supporting evidence
Supporting evidence
D) Conclusion
Paraphrase the main ideas from your body paragraphs.
Answer questions that are appropriate for your essay topic:
Why is this topic important to write about?
Why should the reader know this information?
What can the reader do to help this problem?
Why should the reader care?
Should any actions be taken to resolve an issue?
4. Time to start writing
When writing your essay, be sure to always refer to your outline to make sure you are staying on topic and directly answering the essay question.
It is important to highlight that your essay may have as many body paragraphs as you like. The main idea is that each body paragraph only focuses on one idea.
Let's look at some examples of body paragraphs.
Above all, people need to realize that the invention of those high-technological products aims to bring people convenience and efficiency. Originally, people have devoted mental effort to creating them. When people make use of them, their brains require to master how to operate these intelligent machines. This process is more about learning than being lazy. Actually, our brains are constantly working.
This paragraph has two main issues: it has two main ideas (convenience and efficiency), and it does not have an example to support what should be one main idea.
Here is another example:
Second, the use of artificial intelligence will also save us more time to spend on more important things. In science, for example, artificial intelligence is always used to detect new information and calculate data. This is not only to prevent scientists from taking risks, but also saves them time. This allows scientists to devote more time to mental tasks, such as analyzing data and making more discoveries to benefit mankind. In everyday life, artificial intelligence can also be used for washing clothes, cooking and other household chores so that we can have more time to study and work.
This paragraph is successful in that there is one main idea: artificial intelligence saves us time to spend on more important things. It also provides two examples that support and illustrate this idea.
5. Revise and edit
It is always important to revise and edit your writing. Using free online resources such as Grammarly can help you catch small grammar or spelling mistakes. Also consider having a friend read your essay and give suggestions or using the student writing center at your university for additional feedback.
Takeaway
Writing an essay can be a daunting task if you don't have the tools and resources needed to be successful. However, if you follow these simple steps, practice, and use the relevant resources, you will be guaranteed to write a solid essay.
If you need more help with your essay, Proofed will proofread your first 500 words for free.
More Writing Tips?
Whether you've heard of superlatives or not, you probably use them all the time without...
Trusted by thousands of leading
institutions and businesses