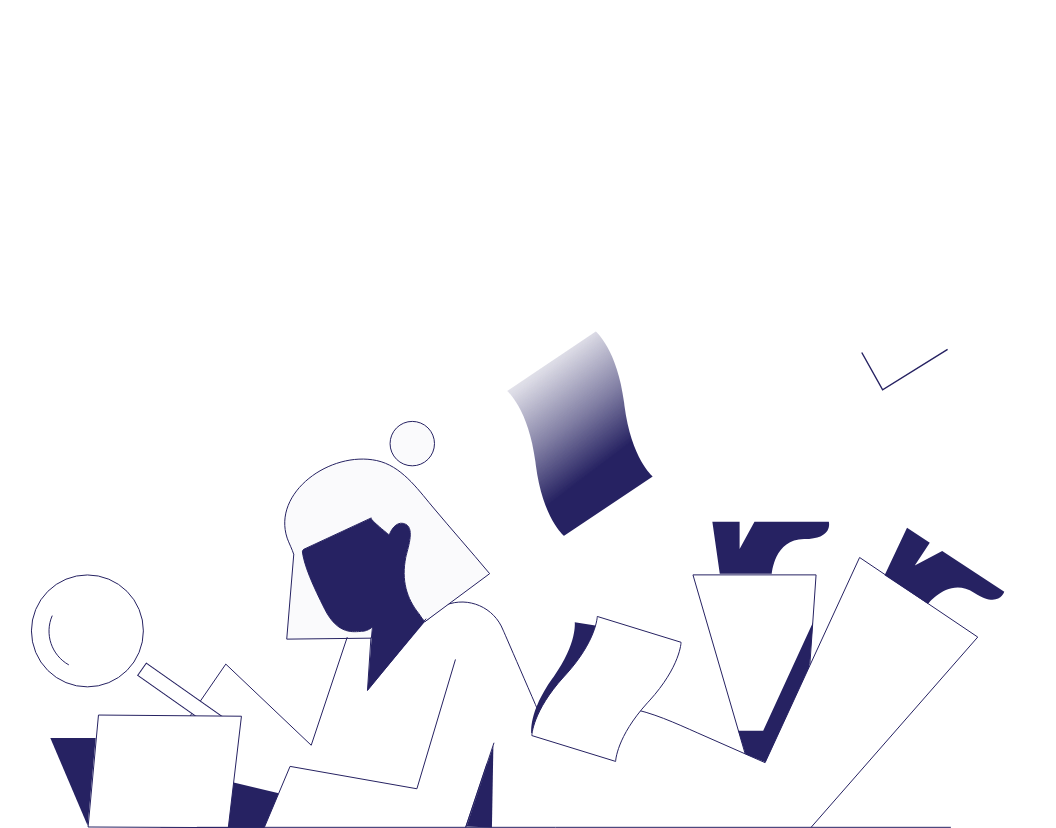 How to Choose PhD Supervisors
So, you've decided to immerse yourself in the world of academia and study for a PhD. Unless you're taking on a PhD studentship with an allocated supervisor (these are common in STEM subjects), you'll need to propose your own project and find your own PhD supervisors to oversee your work. 
Choosing a suitable supervisor may also influence your choice of college, and finding the right people will be crucial for the success of your doctoral studies. In this guide, then, we will cover the basic information that you need to know.
The Role of PhD Supervisors
The primary role of a PhD supervisor is to guide, support, and offer constructive criticism regarding your research and the writing of your dissertation.
As such, you will want to identify supervisors who:
Have considerable experience in your chosen field of study.
You trust to provide suitable mentorship and feedback.
The duties of your supervisors will vary. For example, at the start of your studies, your main supervisor will need to approve your project. After this, they may offer suggestions for reading, set a time frame for your research, help you edit your written work, and help you to prepare for your dissertation defense.
Over the course of your studies, your supervisors should be able to offer regular meetings and other assistance (e.g., answering questions via email). They may also provide emotional support throughout the years of your PhD studies.
In other words, your supervisory team will be crucial to your work! And while your initial choices won't always be permanent—most institutions permit changing your supervisory team if necessary, such as if one of your supervisors becomes unavailable later in your studies—it pays to research potential supervisors and how different places handle PhD supervision when applying to study.
Variations in PhD Supervision
Different universities and colleges use different structures for PhD supervision. However, there are two broad approaches that most institutions follow:
Co-supervision – Some institutions use a core supervisory team comprised of a primary and secondary supervisor. The primary supervisor is generally a senior academic in your chosen field, while the secondary supervisor may be a more junior academic with a close connection to your chosen topic of study. The balance of supervision may then vary depending on your situation. In some cases, you will work closely with your primary supervisor throughout, with your secondary supervisor providing additional support. In others, you may work more closely with your secondary supervisor, with your primary supervisor taking on an oversight/mentor role.
Thesis committees – Generally, a thesis committee comprises between three and five members, including a thesis chair, principal supervisor, and co-supervisor. You may be allowed to choose members from external institutions, but usually the principal supervisor should be an academic member of staff from your own university. Committees can be very helpful for providing a more rounded perspective on your research, but this can also mean there are more possibilities for conflicting points of view to arise. 
Due to this variation, it is crucial to check colleges' requirements regarding PhD supervisory teams before you apply to study anywhere.
Identifying and Researching Supervisors
The first step in sorting out a supervisory team for your PhD studies will involve identifying potential primary supervisors. But how does this work?
First of all, start by looking online. Search for academics with research interests relevant to the topic you want to study. Most university websites will include staff profiles, including lists of research areas and published work. Some even include subject areas in which they're happy to supervise research.
Find this useful?
Subscribe to our newsletter and get writing tips from our editors straight to your inbox.
Another helpful tip is to draw on your academic networks. Seek recommendations from peers, colleagues, and previous or current professors. Networking is also a great way to find out more about potential supervisors. For example, you can ask current and past PhD students about a potential supervisor's personality, supervision methods, and organizational skills. You might even enquire as to the career paths of former supervisees. A supervisor's name may open valuable doors in the job market, so this could be a factor in where you apply to study as well.
Contacting Potential PhD Supervisors
Once you have identified a potential supervisor, you should email them to gauge their interest in supervising your work. Tips for doing this include:
Clearly express your interest in having them supervise your work in the subject line so they will instantly know what the email is about.
Keep your email short and to the point (most academics are very busy).
Briefly set out your past studies, research interests, and why you think they would be the ideal candidate to supervise your PhD research.
Mention any existing connections you have (e.g., if you have studied under one of their former students or met previously at an academic conference).
Use a respectful tone throughout, and end your email by thanking them for their time.
Should you not receive a response within a week, you can always send a polite reminder email. But if they're not responding after a few polite emails, you may be better off looking elsewhere. After all, if they're not responding now, they might not be reliable at responding to emails as a supervisor either!
If they do respond positively, you can also ask follow-up questions: How many students have they supervised in the past? How often would they expect to meet with you? Who else might be available as part of the supervisory team? Will they be available throughout your studies? This initial contact should also give you a sense of what they are like as a person and how well you will work together.
Where possible, you might even want to arrange an in-person meeting with your potential supervisor. This will give you a much better chance to get a sense of their personality and ask questions related to your proposed research.
What if You Can't Find a Supervisor?
If you can't find a suitable supervisor or the person you want to lead your supervisory team is unavailable, don't fret! You can still apply to study for a PhD.
In most cases, as long as your application is strong otherwise (e.g., you meet the entry requirements and your work is in a suitable subject area), the college can help you choose or match you with suitable PhD supervisors.
If you're not sure how to proceed, contact the institution(s) you're interested in to ask about applying without having identified a supervisor.
Expert Academic Proofreading
From your PhD application to your dissertation, you need your academic writing to be clear and error-free. As such, you will want a reliable proofreading service. Our expert editors can help. Upload a trial document to find out more!
More Writing Tips?
Adjectives are a fundamental part of speech that can make your writing more vivid and...
Trusted by thousands of leading
institutions and businesses