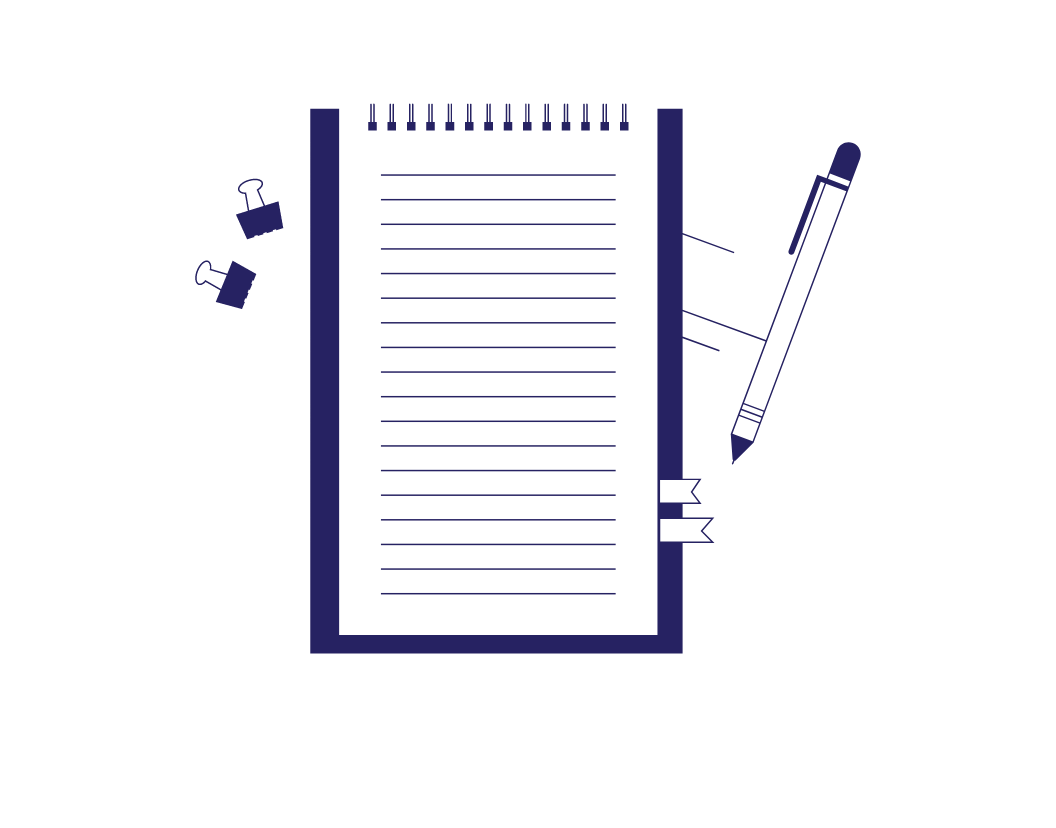 How to Answer "Why This Company?" in a Job Application
A question that professionals are likely to see in any job application or interview is "Why do you want to work for this company?" A similar question is "Why are you interested in this position?" It's also one of the most important questions, as companies are looking for candidates who believe in their mission, who are passionate about positively impacting their organization and customers, and who are genuinely interested in and enthusiastic about the opportunity.
The answer you give could be the determining factor in whether or not you receive a job offer. Fortunately, we have some helpful tips in our guide below!
Research the Company
To compose a sincere and informed response, it's important to spend some time researching the company and identifying some specific reasons for why you're interested. Here are a few great resources:
● Website: The company's website is a great place to study their products and services, customers and clients, successes and challenges, and mission and vision.
● Social Media: You can also learn about an organization through their social media posts along with the corresponding customer comments and feedback.
● General Internet Search: You can discover more by reading up on the latest news about the company and the kind of work they're doing in their industry.
● Job Description: Revisit the posting to develop a full understanding of the role and what the company is looking for in candidates.
● Job Boards: Many of these sites also have company-specific sections where you can read employee reviews. These reviews can give you an idea of the company culture and the kinds of candidates who thrive there, while also helping you determine whether there are any red flags that might mean it's not a good fit for you.
● Internal Connections: If you already know people who work for the organization, they can be a great resource for learning things that you can't find online.
Other Questions to Consider
Now that you've developed a better understanding of the company – and hopefully are still interested in the position! – use the following questions to help you compose your answer to "Why do you want to work for this company?":
Find this useful?
Subscribe to our newsletter and get writing tips from our editors straight to your inbox.
● How do you fit in with the culture, and how do your core values align with those of the company? For example, if the mission statement emphasizes diversity and collaboration, it's worth noting why and how these things are important to you.
● Are your skills and interests relevant to this position? It can be helpful to go back to the job description to compare the responsibilities and requirements against your resume and then compose a list of keywords and phrases to refer to. Also, note any significant achievements or lessons learned in prior positions that demonstrate the value you could bring to this new job.
● Why would this company want to hire you? Highlighting your skills and expertise is an important aspect of any job application, but it's helpful to frame it so that you're emphasizing the impact you could make rather than the benefits to yourself.
Things to Avoid
Just as there are important topics you should address in your answer to this question, there are also some that you should avoid:
● Great companies and leading employers prioritize providing attractive benefits, perks, and compensation. However, you should avoid specifying these as reasons for wanting to work for a company, as they're not looking for candidates whose primary motivations are related to money.
● General or vague answers such as "this seems like a great place to work" or "this job sounds interesting" indicate a lack of knowledge and enthusiasm about the company. It doesn't tell them why you consider it a good fit for you professionally.
● Although companies don't usually expect that an employee will remain with them for the duration of their career, if you imply that you're using the position as a stepping stone, it demonstrates more of a focus on the future and a lack of investment in the present job.
● Likewise, answering with "I just need a job" can suggest that you might abruptly leave your position if you find another that's more compelling.
Proofreading & Editing Services
Once you've put together a great answer on your application form, don't forget the importance of proofreading it to ensure professionalism! A statement that sounds both natural and professional and that contains no spelling or grammar errors can be difficult to achieve, but we have expert editors who are ready to help. We can also help with all of your professional writing needs, including your CV and personal statement! Upload a free trial document today to learn more!
More Writing Tips?
Is Superman doing good? Or is he doing well? The answer: it depends on what...
Trusted by thousands of leading
institutions and businesses