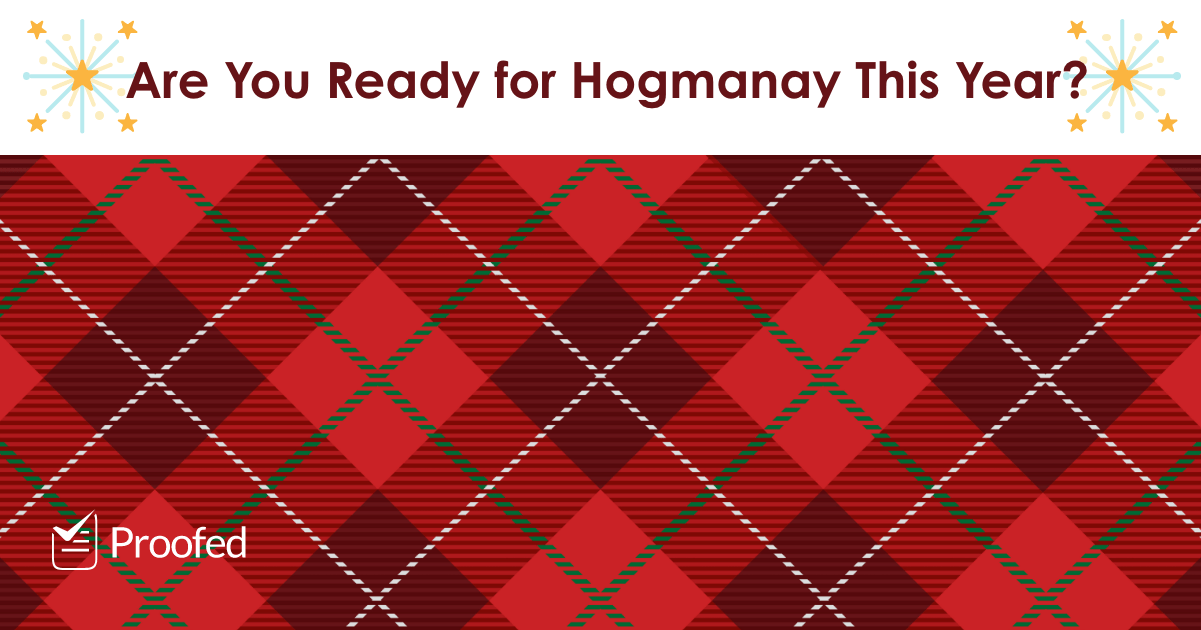 New Year's Eve Etymology: Hogmanay and Auld Lang Syne
Happy New Year, everyone! Well, not quite yet if you're reading this on New Year's Eve. But at midnight tonight, we say "goodbye" to one year and "hello" to yet another one. But how does a proofreader celebrate the last day of the year? With etymology, of course!
The origin of "New Year's Eve" itself is fairly obvious. But there are a couple of unusual terms associated with this time of year: Hogmanay and Auld Lang Syne. We have the Scots to thank for both of these. But what do they mean exactly? And where do they come from?
Hogmanay (A Gift Given at the New Year)
Scotland's obsession with New Year's Eve goes back to the seventeenth century and the Protestant Reformation, when Christmas was banned in Scotland. The New Year therefore became the main winter festival for Scots, giving rise to what is known today as "Hogmanay."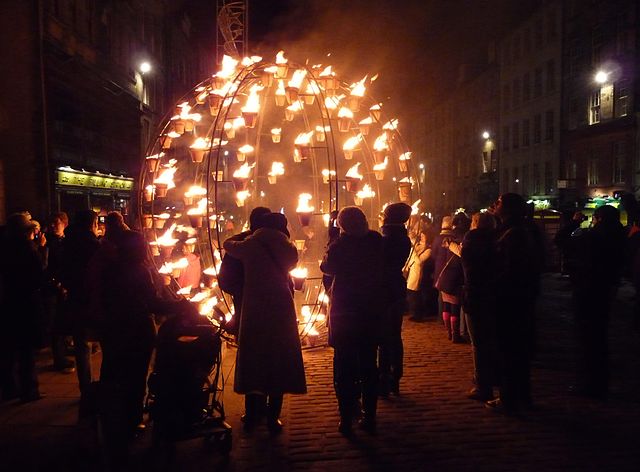 The etymology of "Hogmanay" is complicated, but one theory is that it comes from the Middle French aguillaneuf, via the dialect word hoguinané, one meaning of which is "a gift given on New Year's Eve." This may be reflected in the Hogmanay custom of "first footing," where the first person to enter a house after midnight on New Year will come bearing gifts.
Find this useful?
Subscribe to our newsletter and get writing tips from our editors straight to your inbox.
Hogmanay is still mainly a Scottish tradition. But even if you've never heard of first footing before, there is a certain song associated with Hogmanay that has caught on around the world…
Auld Lang Syne (Times Long Past)
"Auld Lang Syne" is now sung around the world as New Year's Eve passes into New Year's Day. But it was originally a poem by Robert Burns from 1788, based on an even older folk song. It then became a Scots tradition to sing it at the New Year, later spreading across England and beyond.

The phrase "auld lang syne" itself literally translates to "old long ago" or "old long since." But this is better understood as meaning "days gone by" or "times long past." This reflects the theme of the song, which is about looking back at old friendships (the "old acquaintance" mentioned in the lyrics) and coming together once more to celebrate over a "cup o' kindness." And whether or not you're from Scotland, that sounds like a great way to end any year.
More Writing Tips?
Putting together a reference list is an important and necessary part of writing a paper,...
Trusted by thousands of leading
institutions and businesses