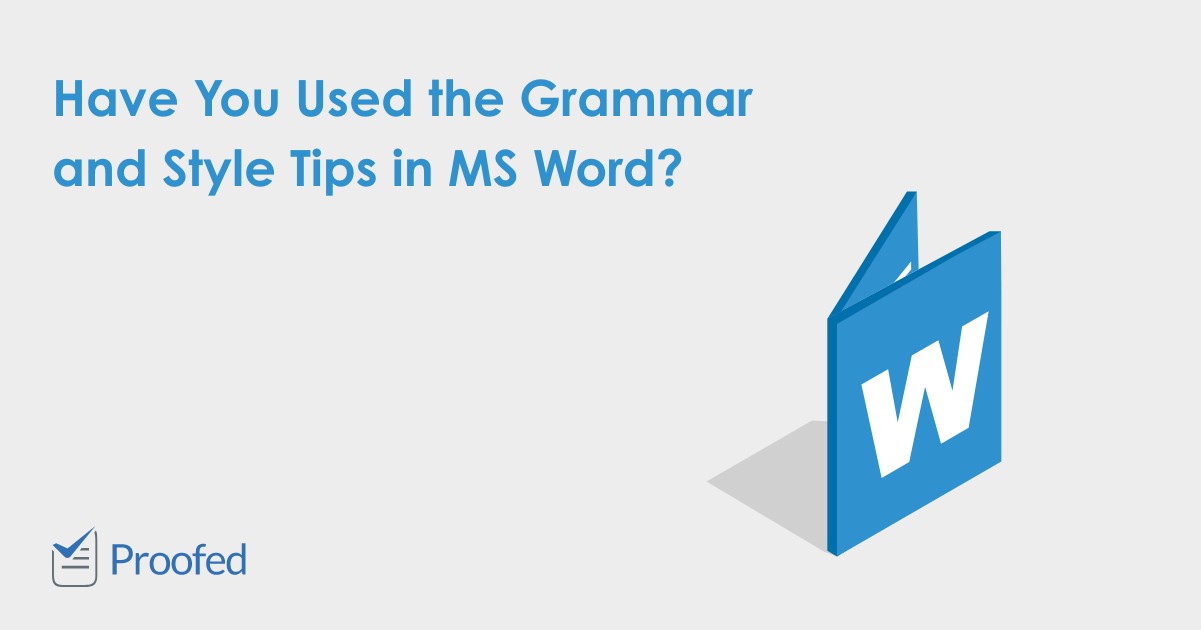 Grammar and Style Tips in Microsoft Word
As well as checking your spelling, Microsoft Word has a grammar and style tool. And while this is no replacement for proofreading, it can offer helpful advice while you're writing. But to make proper use of the grammar and style tips in Word, you need to know how they work first.
Grammar and Style Tips in Microsoft Word
If you've used Microsoft Word before, you may have seen squiggly lines under words or phrases. This is how Word highlights errors. For example:
Here, for instance, we have two "errors" highlighted. The red line indicates a spelling mistake. The blue line, however, indicates a stylistic issue. If we then right click and select Grammar from the menu, Word suggests using the active voice instead. This is helpful because, while the passive voice is not technically incorrect, the active voice would be more concise.
But you should take care when following Microsoft Word's stylistic advice, as it does get things wrong. And if you are going to use this feature, we therefore suggest customizing the advice it provides.
Find this useful?
Subscribe to our newsletter and get writing tips from our editors straight to your inbox.
Customizing Proofing Options
To customize the grammar and style checker in Word for Windows:
Go to File > Options > Proofing
Scroll down to the When correcting grammar and spelling in Word section
Click Settings to open the list of grammar and style options
Here, you will find options related to the following:
Grammar and punctuation (e.g., subject–verb agreement, comma splices)
Clarity and concision (e.g., use of passive voice, wordiness)
Formal language (e.g., use of slang or contractions)
Other stylistic issues (e.g., gendered or clichéd language)
Once you have selected (or deselected) the options required, click OK to apply them. You can then click Recheck Document to look for grammar and style issues that may have been missed while you were writing.
In Word for Mac, meanwhile, the proofing options are accessed via Preferences > Spelling & Grammar. Make sure to check these if you want more control over the grammar and style tips.
More Writing Tips?
Putting together a reference list is an important and necessary part of writing a paper,...
Trusted by thousands of leading
institutions and businesses