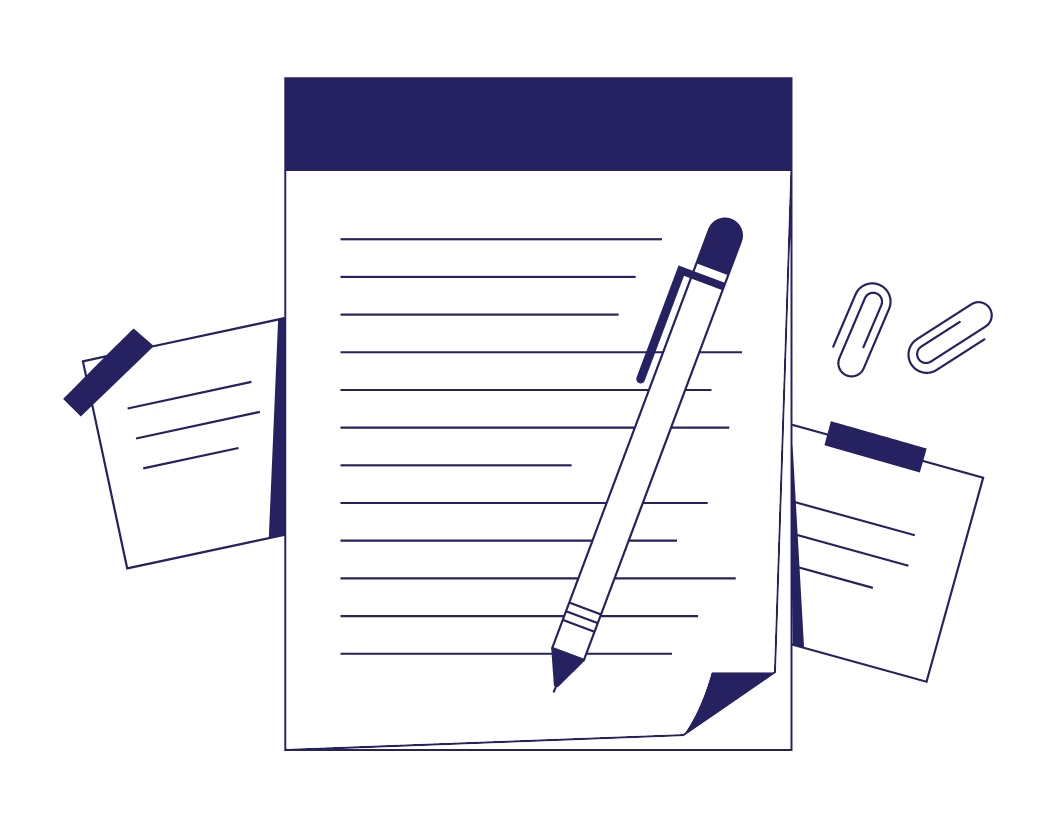 Five Books Everyone's Loving on BookTok
BookTok is a sub-community of the TikTok app; it's a space for all things books. Readers share all kinds of book-related content, including reviews and recommendations, as well as home bookshelves and libraries. It's straight out of a book lover's dream!
Since the space gained popularity in 2021, it's had a notable impact on book sales. Both recently released titles and those that have been around for years have become best sellers after trending among BookToks with 80 billion views.
Interested in seeing what all the hype is about? We've got the details on five books that are currently showcased on BookTok. Check them out below!
1. It Ends with Us
If any author is proof of the impact that BookTok has, it's Colleen Hoover – or CoHo to her most devoted fans. While Hoover was successful prior to BookTok, she's since become a worldwide phenomenon. A prime example is her 2016 book, It Ends with Us. Thanks partly to the BookTok community, it's been on the New York Times Best Sellers list for 78 weeks.
It Ends with Us tells the story of Lily, a young woman who moves to Boston to chase her dreams and escape her traumatic childhood. It follows the emotional journey Lily takes while looking for closure from her past, including her first love, Atlas, and unexpectedly falling for Ryle, a neurosurgeon with an aversion to dating.
This isn't just another predictable romance novel. Hoover eloquently explores important themes while bringing her readers to every high and low of the proverbial emotional rollercoaster. And that continues through to the author's note at the end when Hoover explains why the book was personal and important for her to write.
Don't feel sad if you binge it in one sitting, though, because there's more. You can follow it with the highly-anticipated sequel, It Starts With Us!
2. The Midnight Library
Author Matt Haig has also gained popularity for the compassionate and empathetic way he writes about delicate topics. At some point, we've likely all faced the existential dilemma of "what if" questions about our decisions and the subsequent twinge of regret.
The Midnight Library takes an interesting perspective on this by creating a library that exists between life and death. It's filled with an infinite number of books, each containing an alternate reality for the lives we could have lived had we made different decisions.
This book tells the story of Nora, who ends up in the library after she finds herself filled with regret and feels like the path her life has taken isn't worth continuing. Haig uses Nora's journey to the many possible versions of her life to reveal a lesson on whether the grass really is greener on the other side.
While The Midnight Library may not be the book of choice for readers who aren't fans of time-loop plots, it's an insightful and thought-provoking take on finding perspective and hope in the life we're given.
3. The Invisible Life of Addie LaRue
If you're looking for a book filled with more fantasy or history, BookTok doesn't disappoint!
Find this useful?
Subscribe to our newsletter and get writing tips from our editors straight to your inbox.
V.E. Schwab's The Invisible Life of Addie LaRue starts in 1714 France with Addie, a young woman facing the expectation that, just like everyone else, she'll get married and start a family. In desperation for a life of freedom and adventure, she makes a deal with the devil, Luc. While Addie gains immortality to live the life she's always dreamed of, Luc also curses her to be forgotten by everyone she meets.
This story plays out over several continents and 300 years. Addie tries to find ways to leave her mark on the world, but she's unable to speak her name or find companionship, as Luc is the only one who remembers her. That is, until 2014 – when Addie meets bookshop clerk Henry.
For some, this book may be slow to start, but readers rave over Schwab's engaging storytelling, complex yet relatable characters, and heart-wrenching and shocking twists.
4. The Silent Patient
There's certainly no lack of surprising twists in one of BookTok's favorite psychological thrillers, The Silent Patient by Alex Michaelides.
This book tells the story of the intriguing and mysterious Alicia, a famous painter, who kills her husband after he returns home late one night – and then never speaks another word. Six years later, a criminal psychotherapist, Theo, takes a job in the psychiatric unit where Alicia is incarcerated so that he can work with her. Theo's determination to talk to her and find out why she shot her husband quickly consumes him.
This fast-paced yet methodical and complex book is praised as being nearly impossible not to binge in one sitting, and Michaelides has created a twist that not even the most seasoned thriller readers will guess!
5. The Song of Achilles
While many people are familiar with Greek mythology and know how the classic tales end, Madeline Miller's The Song of Achilles has rightfully gained popularity on BookTok for her intriguing adaptation of Homer's The Iliad.
This book is told from the perspective of Patroclus, an awkward young prince who is exiled and befriends the masculine Greek god, Achilles. In a story focused on their romantic relationship, the two spend their time learning the art of medicine and war. When Helen of Sparta is kidnapped, Patroclus decides to follow Achilles into battle. The real fight, however, is with the characters' attempts to control and shape fate.
Miller has been praised for the way her poetic, emotional, and powerful writing develops complex characters in stories that her readers absolutely love.
Proofreading and Editing Services
BookTok is a great place to find recommendations for all book genres, including anything from a light-hearted romance to a fear-inducing horror! And, if you're looking for more ways to find great recommendations, check out these highly recommended book blogs.
If you're inspired to try writing a story or novel of your own, our proofreading and editing services can help ensure it's clear, concise, error-free, and ready to get in front of BookTokkers! Try submitting a free sample today to learn more.
More Writing Tips?
Putting together a reference list is an important and necessary part of writing a paper,...
Trusted by thousands of leading
institutions and businesses