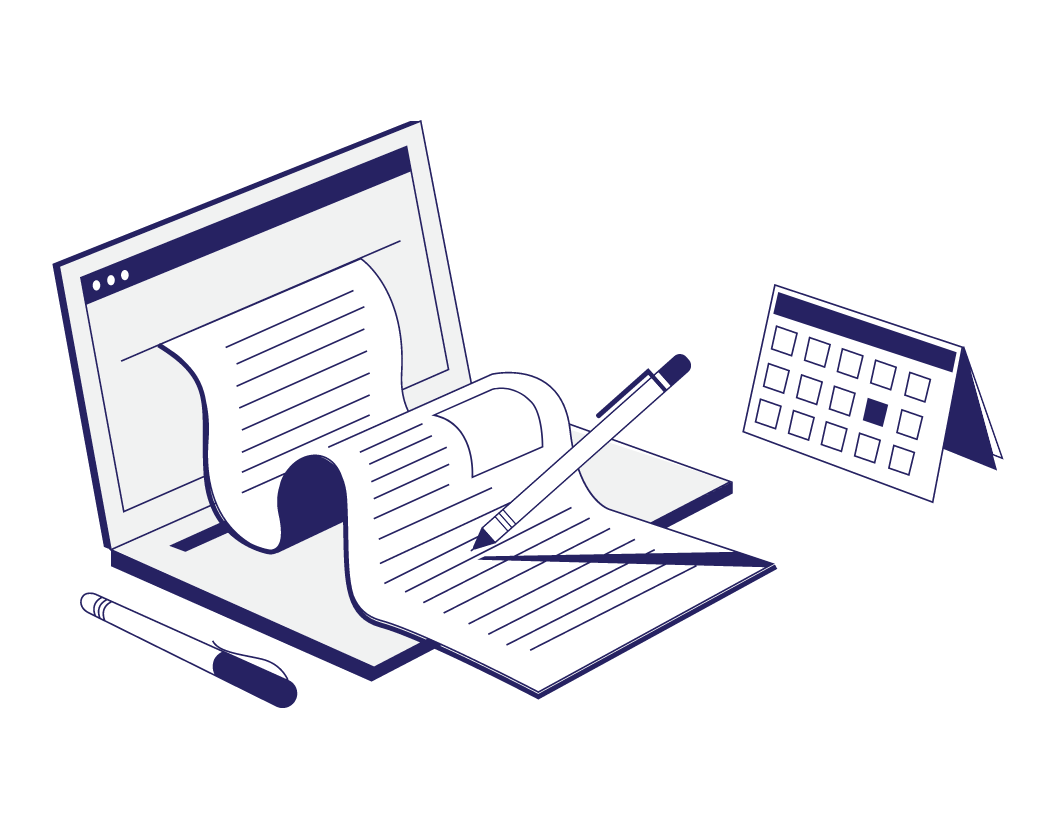 Best Practice for Using Hyperlinks in Academic Writing
When you type out a uniform resource locator (URL) or a digital object identifier (DOI), word processing programs like Microsoft Word and Google Docs automatically turn it into a hyperlink. This can be useful for citations in research papers, dissertations, and other academic writing because it enables readers to easily access your source information.
However, not all referencing systems are equal! So, in today's post, we set out the basics of using hyperlinks according to different style guides.
Hyperlinks in MLA Referencing
In an MLA works cited list, entries for websites, online journals, and other sources accessed online must include the relevant DOI, permalink, or URL. MLA rules don't require that you make these elements into clickable links, but the MLA Handbook indicates that it is useful to do so for digital formats. Whether you decide to insert hyperlinks or not, be sure to be consistent.
It's preferable to use a DOI over a URL, but if there isn't a DOI, you should use a stable URL (i.e., a permalink) if possible and a normal URL as the last resort. For URLs, you should omit the http:// or https://. This means that most addresses will begin with www.
Linked text should be indicated by using a different color, and you can underline it if you'd like, as long as you apply the same formatting to all the hyperlinked text in the document.
Hyperlinks in APA Referencing
APA style specifies that any links included in the reference list should be live for documents that are read online. You can format links with colored text and underlining if you wish, but you must remove any such formatting from the sources for printed documents.
Find this useful?
Subscribe to our newsletter and get writing tips from our editors straight to your inbox.
APA also requires that web addresses are shown in full (i.e., including http://) for both DOIs and URLs.
Hyperlinks in Harvard Referencing
The Harvard referencing system states that hyperlinks should not be included at all. Therefore, if your program automatically creates a link, you'll have to disable it. You can do this by right clicking on the text and selecting Remove link from the list of options. Removing the hyperlink in this way won't remove the text itself. The URL or DOI will still be shown, but it'll appear in normal text and won't be clickable.
Hyperlinks in Chicago Referencing
The 17th edition of the Chicago Manual of Style also instructs writers to remove hyperlinks from URLs and DOIs in citations. Moreover, the Chicago style specifies that these elements should never be printed in any color except black.
Summary: Hyperlinks in Academic Writing
As we have seen, the rules for placing hyperlinks in citations vary enormously among different style guides. If your style guide or institution doesn't offer specific instructions on this issue, you must decide for yourself whether to include hyperlinks or not and how to format them. Whatever your decision, though, remember to apply your chosen style consistently.
Our proofreading team has experts in all the major referencing styles, and there's nothing we enjoy more than helping our customers sort out their citations! Find out how our service works by sending us 500 words to proofread for free.
More Writing Tips?
Putting together a reference list is an important and necessary part of writing a paper,...
Trusted by thousands of leading
institutions and businesses