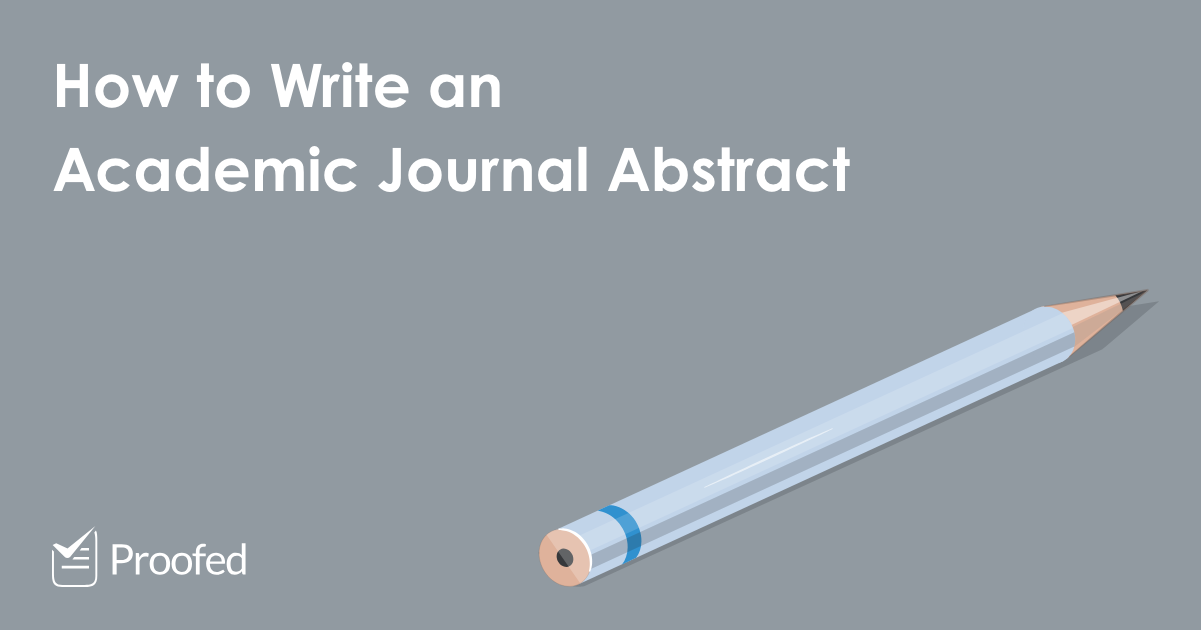 How to Write an Academic Journal Abstract
The abstract may be the last thing you write before submitting an article to an academic journal. But that doesn't mean you can leave it until the last minute. After all, the abstract is the first thing your reviewers will read and what people will see when searching for your work on a database.
As such, you need your abstract to be perfect. And if you follow our advice on how to write an academic journal abstract, you'll be in good hands.
1. Check the Style Guide
If you haven't done so already, check the style guide/author instructions of the journal to which you're submitting your article. This document should be available on the publisher's website.
When you have it, look for instructions about preparing an abstract. This should include the style of abstract required and how long it should be (usually between 150 and 350 words).
2. Structuring an Abstract
The exact content of your abstract will depend on what you are writing about. However, most academic journal abstracts follow a similar structure:
Background information and research objectives.
Your methods (but don't go into detail about routine procedures).
Key findings of your research (this should be the longest section).
Conclusions plus any theoretical/practical implications of your work.
The trick is to provide enough information for a reader to know what your paper is about from the abstract alone. Remember that you're writing for an expert audience, too. As such, you can focus on the most important details of your research without providing in-depth explanations.
Find this useful?
Subscribe to our newsletter and get writing tips from our editors straight to your inbox.
3. Write Clearly and Concisely
While any good academic writing should be easy to read, being clear and concise is more important in the abstract than anywhere else due to the word limit. To ensure this:
Use the active voice where possible.
Watch out for redundant expressions and other forms of wordiness.
Save citations and references for the main paper.
Never include information that is not also in the paper itself.
And as with the rest of your paper, the abstract should use a formal, objective tone. Generally, you should also avoid undefined acronyms, as your reader may not know what they mean. However, many journals have a list of approved acronyms that can be used without definition.
Summary: How to Write an Academic Journal Abstract
When writing an academic journal abstract, keep the following in mind:
Check the style guide/author instructions for the journal. This document should provide advice on abstract length and style.
Your abstract should make sense by itself and contain all key details, including background information, methods, key findings, and conclusions.
Use a clear and concise writing style. The abstract should also be formal and objective, like any academic document.
And don't forget to have your abstract proofread before you submit it!
More Writing Tips?
Putting together a reference list is an important and necessary part of writing a paper,...
Trusted by thousands of leading
institutions and businesses