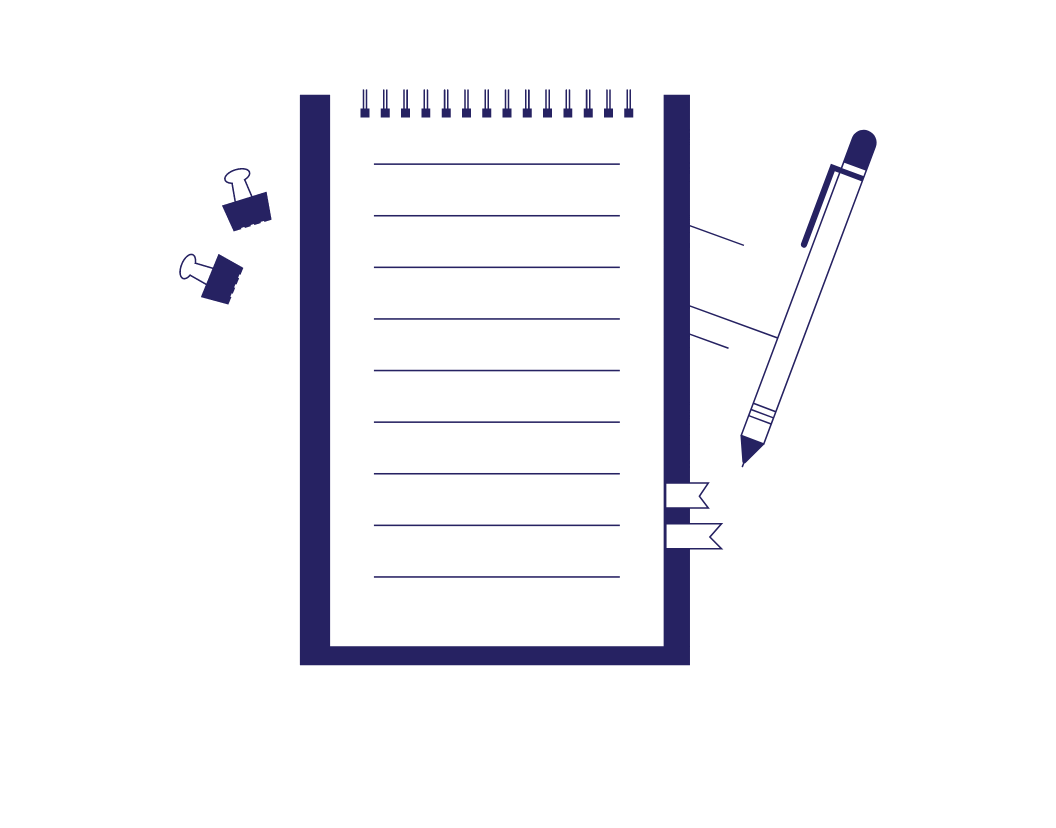 A Beginner's Guide to Using EndNote
Properly organizing your sources, references, and bibliographies for a research paper or dissertation takes a lot of time. Luckily, tools such as EndNote make this process easier.
To help you, we've put together this beginner's guide to EndNote, and we show you how to get the most out of it.
What Is EndNote?
EndNote is a type of reference management software. It creates a database of the sources you have used in a paper, then automatically inputs the appropriate citations.
EndNote comes with a variety of features to make the referencing process smoother. It allows you to:
● Access a variety of online databases through which to find relevant research material.
● View and annotate PDF files with the built-in PDF reader.
● Import, store, and organize source material in a library.
● Automatically create citations, reference lists, and bibliographies in your chosen style.
● Collaborate with other academics by sharing your library.
You can try EndNote for yourself with the free EndNote Basic trial, but to access the complete range of features you'll need to purchase the full version.
Now let's take a closer look at some of EndNote's features, and how to use them.
Managing Your EndNote Library
Your EndNote library is the database where you store all your references.
When you first start up the EndNote software, it will automatically create a library for you. If you want to create a new library, all you need to do is follow these steps:
In the top right corner, go to File > New to open the New Reference Library window.
Choose a location to save your new library, but avoid saving the library in a Cloud-syncing folder as this can corrupt the file.
Give your library an appropriate name, such as the title of your paper or project.
Click Save.
You can only associate one library with the document you are working on, so make sure not to store your sources for the same project in different libraries.
Instead, you can make use of the groups system to organize your library. You can use this feature to organize your sources according to a theme or topic under separate headings, like so:
Right click on My Groups in the left-hand menu.
Select Create Group.
Give the group a name.
This will make it easier to locate specific sources when writing your paper.
Finding and Importing Sources
EndNote can access a variety of online research databases and search engines, allowing you to search for relevant sources within the software itself.
If you know the reference you would like to import to your library:
Find this useful?
Subscribe to our newsletter and get writing tips from our editors straight to your inbox.
Open EndNote's Online Search.
Select the database you wish to search (e.g., JSTOR or PubMed), or select More… if the database doesn't come up.
Enter your search terms in the search boxes at the top of the window, and click Search.
Select the checkbox next to the reference(s) you want to import, then click the + button at the top right of the screen.
Alternatively, if you have found a source on another database that you wish to use, you can import references directly from that database. To do this:
Go to your chosen database or search engine.
Locate and select the reference(s) you would like to import.
Save the reference(s) to your computer.
Open your EndNote library and go to File > Import > File.
Select the file(s) you want to import, and click Import.
Whichever method you choose to import your references, make sure you organize them into your library groups.
You can do this by clicking and holding on the reference, then dragging it into the relevant group on the left-hand menu.
Citing While You Write
EndNote comes with a feature called Cite While You Write (CWYW).
This is what allows you to automatically insert references from your EndNote library into a Microsoft Word document, and generate a corresponding reference list at the same time.
To use the CWYW function:
Open your EndNote library and a Word document
Check that the EndNote tab appears at the top of your Word document
Place your cursor where you want to insert a citation
From the EndNote tab, select Go to EndNote and then select the reference you want to use from your EndNote library
Go back to your Word document and click Insert Citation > Insert Selected Citation(s)
Your document should now include the relevant citation and its reference list entry.
If the EndNote tab isn't present when you open Word, go to File > Options > Add-Ins and make sure the EndNote Cite While You Write box is checked.
Selecting the Right Style
EndNote can format your references according to various style guides.
For it to do so correctly, you'll need to select the style guide you are using for your paper.
Here's how to do this in Word:
Go to the EndNote tab on the ribbon, and select the Bibliography section
Select the style you wish to use from the dropdown Styles menu
If the style you're looking for doesn't appear, click Select Another Style, and find the correct style in the dialogue box that appears.
EndNote supports a massive range of styles, from academic guides like APA style to technical styles such as IEEE.
If you are using a more niche style that isn't already available in EndNote's list of styles, it's possible to install it yourself:
Locate and download a file for the style you wish to install (this may be available from your academic institution, or from the EndNote Style Finder).
Double click on the file to open it in EndNote.
Go to File > Save As.
Click the Save button.
The new style should now appear as an option in the Styles menu.
Expert Academic Editing
Remember, using a reference managing system doesn't mean your citations are guaranteed to be error free.
For extra peace of mind, submit your paper to our expert proofreaders. We'll even proofread your first 500 words for free!
More Writing Tips?
Putting together a reference list is an important and necessary part of writing a paper,...
Trusted by thousands of leading
institutions and businesses