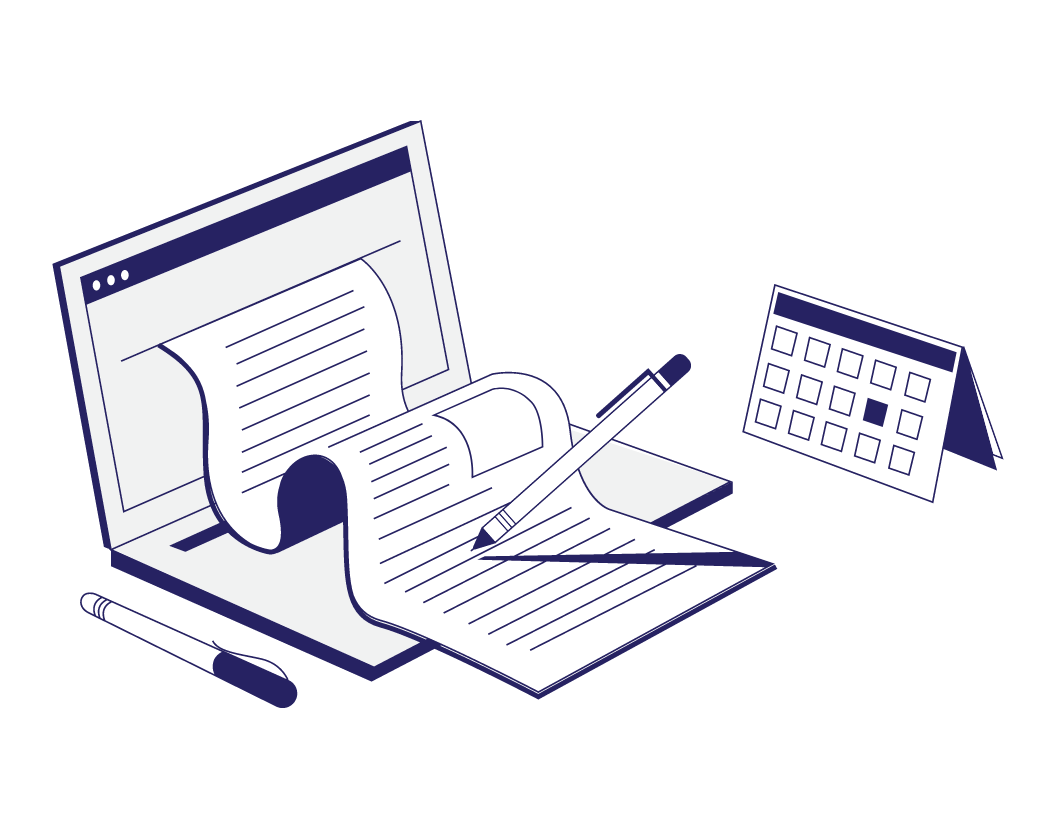 7 Tips for Preparing an Annual Report
Public companies and nonprofits are legally required to produce an annual report. But smaller companies often choose to do so, as well, using the opportunity to showcase their achievements and ambitions.
The task of writing your company's annual report can be daunting. After all, it's an official document that will be scrutinized by stakeholders, customers, and potential investors. However, if you take the time to gather all the information you need, producing an annual report should be straightforward.
In this post, we detail the essential elements of an annual report and provide our top tips to help make yours truly exceptional:
Make it brief by focusing on key points.
Make it personal by using a conversational tone.
Make it visually appealing by breaking up sections of text.
Make it clear by summarizing complex bits.
Make it authentic with honesty about challenges.
Make it widely accessible by going digital.
Make it error-free with a professional proofreader.
Before you can begin writing, however, you need to gather the relevant data and other required information.
What Must be Included in an Annual Report?
An annual report should always include the following items:
● Company details: Give the company's name, its registered address and a short description of the business. You should also provide the names, positions, and contact addresses of principal figures (managers, directors, etc.).
● Letter from the CEO or manager: This introductory piece should be written in an upbeat, conversational style. It summarizes the year's successes and challenges and outlines the financial details that will follow in the report.
● Industry overview: This is a general description of the industry and your company's place in it.
● Financial statements and analysis: This section contains audited accounting records that summarize the company's performance and stability. It usually includes the balance sheet, profit and loss statement, and cash flow report.
1. Be Brief and Focused
Including each of the elements above will ensure that your report is long enough, so there's no need to drag it out. However, you may want to incorporate additional content to strengthen its impact.
Think about who will be reading the document and why. For example, if you're aiming to attract investors to the company, you could emphasize your growth strategy and highlight the new products and services you're developing.
2. Write in an Informal Style
It may contain facts and figures, but an annual report doesn't have to be dull. Using a conversational style instead of a formal one will help readers feel more connected to you. Stick to plain language rather than technical terms and jargon, and it's fine to use contractions (e.g., we'll and that's rather than we will and that is).
Whether they're shareholders, customers, or potential investors, all your readers are human! So wherever possible, add a personal touch to your writing. You could do this by including stories of individuals that benefited from your company's products or services or by spotlighting key people in your recent achievements.
3. Use Headings and Graphics to Break Up the Text
Make your report easy on the eyes by including plenty of visual interest. Your brand colors can be incorporated into the design, instantly increasing appeal.
Find this useful?
Subscribe to our newsletter and get writing tips from our editors straight to your inbox.
Short sections of text with headings make it easy for readers to skim through and pick out specific information. In addition, you could insert photos of staff, premises, and products. Colorful graphs, tables, and infographics are attractive and informative.
Also, remember the value of white space. An overcrowded page can look messy and confusing, so balance things out by leaving gaps.
4. Simplify the Boring Bits
Not everyone enjoys reading long lists of figures! You can make life easier for less financially literate readers (and those with limited time) by including summarized versions of the financial statements. These could take the form of graphs or other visuals, as mentioned above.
Alternatively, you could put some key takeaways in block quotes:
Sales rose by 35% in quarter 3.
5. Be Transparent About Successes and Challenges
Obviously, you want your annual report to be as positive as possible, but optimism should never replace honesty! Your company will gain respect and credibility if you're candid about trials, especially when it shows that the company is in a better position now to face future challenges.
Likewise, don't be tempted to exaggerate achievements. By all means, celebrate the year's accomplishments, as emphasizing these will instill confidence in shareholders and potential investors. These acknowledgments will also encourage your staff and bolster your brand. Just be sure to keep it real and avoid hyperbole.
6. Consider Paperless Options
Many organizations are moving away from printed reports in favor of digital versions. You'll probably have to produce a number of paper copies (e.g., for the board of directors), but you'll reach a wider audience if your annual report is available online or as a PDF.
There are numerous other benefits to going digital. For a start, it's better for the environment, as you'll use less paper and ink. Your company will also save money on materials and printing costs, and you'll be giving readers the convenience of accessing the report on their preferred device.
Going for a digital format makes it even more important to keep your paragraphs short. Ideally, they should be no more than three sentences each. That way, people viewing the report on a small device won't be overwhelmed by a screen full of text.
7. Proofread Before You Print
Finally, have your annual report checked for errors before it goes to print. Typos and grammatical errors are never a good look.
Our professional proofreaders will weed out any mistakes in spelling, grammar, and punctuation. We'll also highlight anything that's unclear, repetitive, or too wordy. You can even try our service for free by sending us a 500-word trial document today.
More Writing Tips?
Putting together a reference list is an important and necessary part of writing a paper,...
Trusted by thousands of leading
institutions and businesses