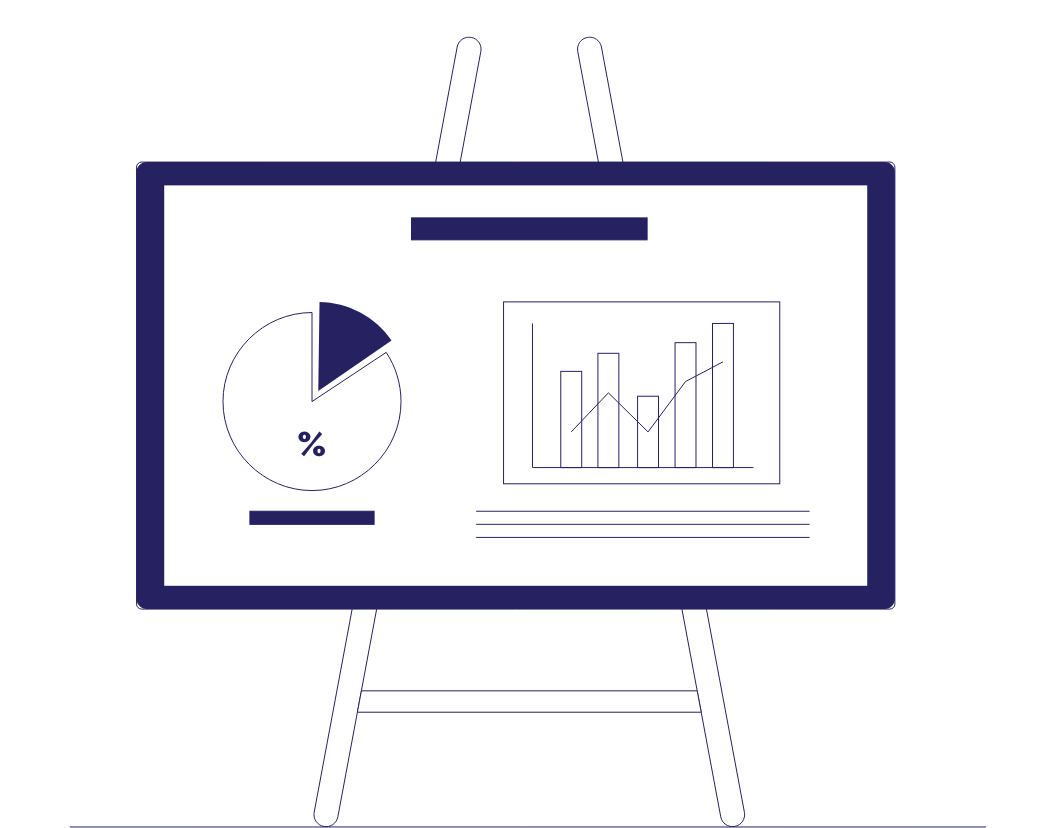 6 Tools for Career Success in 2022
Professionals work every day to achieve success in their chosen careers. With technology that's constantly evolving, many tools have emerged in the last year to help professionals do just that!
Read on to learn more about 6 tools that can help you achieve success in 2022.
Staying focused and productive at work is crucial to achieving professional success. In a world that's increasingly digitally driven, it can be difficult to avoid distractions while you're working. Check out Freedom's data on just how much time and productivity we lose to these distractions!
Freedom is an app and website blocker that allows you to sync distraction-free periods across all of your devices, whether it be from social media, shopping, videos, games, etc. You can create an impromptu session or schedule something in advance, and they can be one time or recurring.
Serene is a useful tool that prompts you to set one goal each day with defined objectives, and then breaks your day apart into sessions. Once you enter a session, distracting apps and websites are blocked, and you can even have Serene silence your phone.
Serene also offers other focus enhancers, such as music, timers, and scheduled breaks. Once you finish a session, it offers you insights to measure your productivity.
Email has been integrated into many facets of our everyday lives, and studies show that professionals spend an average of three hours per day checking work emails. Finding ways to make emailing more efficient can certainly contribute to your professional success.
SaneBox is a tool that uses AI filters to help you organize your emails. While prioritized emails arrive and remain in your inbox, less important emails are moved to the SaneLater folder. SaneBox also has other folder options for you to choose from, some of which include:
Find this useful?
Subscribe to our newsletter and get writing tips from our editors straight to your inbox.
SaneNews: for newsletter-type emails that you want to save for when you have time to read them.
SaneCC: for emails that you're only CC'd on.
SaneBlackHole: for those emails that you don't have time to unsubscribe from. They're kept in the folder for seven days before being moved to the trash folder.
You can also create your own folders (e.g., for bills, receipts, or deliveries), and SaneBox's AI learns to move the appropriate emails to each one upon arrival to your inbox.
For professionals like creative authors, Milanote is a tool that organizes your ideas, research, characters, and outlines all in one place and keeps your creative vision on the right track. Check out some of the tools that Milanote offers:
Brainstorming where you can connect your ideas and characters or create mind maps
Character templates where you can develop character traits and make connections between your characters
A web clipper where you can save your research from anywhere online—text, images, videos, links, etc.
A flexible and interactive outline that you can easily rearrange as you develop your ideas
Another way to ensure professional success is to use your time wisely. NaturalReader is a text-to-speech tool that allows you to upload text and documents and then hear your work read back to you. There's also a Chrome extension that can read news, emails, articles, and Google Docs.
NaturalReader can cut down on the time you spend reading, but you can also use it to proofread your own writing. For some, it's easier to catch mistakes by listening, and you can also ensure that your writing sounds and flows the way you intended.
Most professionals, regardless of field or role, spend a lot of time writing, and one way to ensure career success is to produce writing that is clear, concise, and error-free. One of the best tools to do so is professional proofreading and editing.
It can be difficult and time consuming to catch errors in your own writing, so why not leave it to the professionals? We have more than 750 editors to correct spelling and grammar errors and ensure that your writing flows smoothly. Our editors have expertise in many subject areas and can work with every major document format to help you achieve success, regardless of the project you're working on.
We also have a next-day guarantee, the option to upgrade to a 12 or 3-hour turnaround, and 24-hour support to address any questions or concerns about your order. Upload a free trial document today to learn more about how we can be your partner in professional success!
More Writing Tips?
Putting together a reference list is an important and necessary part of writing a paper,...
Trusted by thousands of leading
institutions and businesses