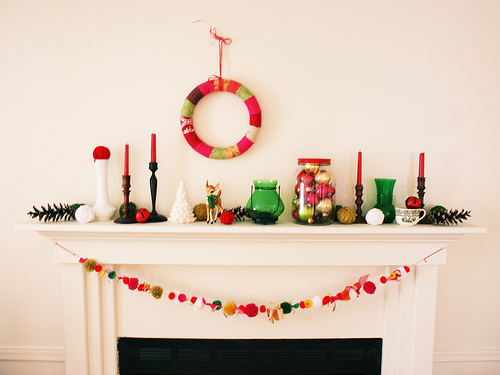 6 Tips for a Thrifty Christmas
If popular song is to be believed, Christmas is the most wonderful time of the year and the season to be jolly (fa la la la la, la la la la). As such, you'll probably be wanting to let loose and have a good time with friends and family. Doing this on a student budget isn't easy, though, so we've come up with a few tips on how to have a thrifty Christmas.
1. Make a Budget
It's easy to get carried away over Christmas, so try to set a budget and stick to it, including for cards, gifts, ornaments and food. If this doesn't sound suitably festive, you can always try it while wearing tinsel and drinking egg nog.
2. Start Shopping Early
It might be a bit late for this year by the time you read this, but if you start Christmas shopping early you can save a lot. One good option is to have a "Christmas Cupboard" for storing any festive bargains you spot during the year.
3. Get Crafty
If money is really tight, making your own gifts, ornaments, and cards is a great alternative to splashing the cash. This might require a little planning, but a handmade gift or card can prove that it really is the thought that counts.
4. Wrap Up Warm!
Not strictly a Christmas-themed tip, but if you wrap up warm rather than blasting the central heating all day throughout the winter, you'll save a fortune on your fuel bills!
Find this useful?
Subscribe to our newsletter and get writing tips from our editors straight to your inbox.
5. A Festive Feast (And Beyond)
Yuletide wouldn't be the same without eating so much you feel slightly unwell, but Christmas dinner can be expensive. Making your own treats will definitely help here, as it's usually cheaper than buying them pre-made.
It can even keep you fed beyond Christmas Day: using your leftovers cleverly is delicious and a good money saver.
6. Memories, Not Materialism
Despite all the bustling malls, shiny lights in shop windows, and excitable commercials on TV, Christmas really should be about more than money. Spending time with friends and family costs nothing, providing memories that will last a lifetime (or far longer than it takes for your average Secret Santa present to be re-gifted at least).
More Writing Tips?
Whether you've heard of superlatives or not, you probably use them all the time without...
Trusted by thousands of leading
institutions and businesses