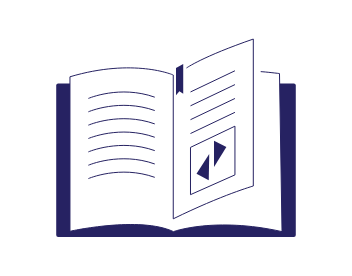 5 Ways to Celebrate World Read Aloud Day
Today is World Read Aloud Day! This annual event is all about reading aloud, creating communities, and promoting the right to literacy. Why not celebrate the power of the written word by trying one of these activities today?
1. Share a Story with a Child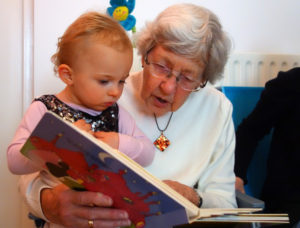 Reading with children is a great way of helping them to develop literacy skills. This could be your child or grandchild, a younger sibling, or even just the child of a friend you know well.
If the child is old enough, don't just read to them: get them involved and read together!
You could do this by taking turns reading different parts. Or you could even share the characters out so you get to do different voices. Either way, make sure to have fun!
2. Read Your Favorite Literature Aloud
When we think of literature, most of us probably think of sitting quietly with a book. But not all literature was intended to be left on the page! And reading a work aloud can give you a whole new perspective on it. Why not try one of the following:
Poetry – Many types of poetry are intended to be spoken. Try reading one of your favorite poems out loud so you can hear the sound and rhythm of the words. Poems that work well read aloud include Edgar Allan Poe's "The Raven" and Lewis Carroll's nonsense poem "Jabberwocky."
Speeches – How someone delivers a speech can be as important as what they say. Try reading a famous speech out loud, such as Winston Churchill's "Blood, Toil, Sweat and Tears" or Martin Luther King Jr.'s "I Have a Dream."
Plays – Plays are meant to be performed, so hearing the words out loud can have a very different effect from reading them on a page. Try reading Hamlet's "To Be or Not to Be" soliloquy or the Romeo and Juliet balcony scene aloud to see how it changes your understanding of Shakespeare's work.
If none of the above appeal, try a passage from one of your favorite books. Reading it aloud could give you a new appreciation of the author's use of language.
3. Get Social, Share the Power of Reading Aloud
If you try reading any of the above aloud, why not share a short video clip?
Find this useful?
Subscribe to our newsletter and get writing tips from our editors straight to your inbox.
You can then post it on social media using the #WorldReadAloudDay hashtag. And don't forget to tag us on Facebook or LinkedIn if you do!
4. Volunteer to Teach Adults to Read
Why not use the powers of reading aloud to help others? Many organizations need volunteer literacy tutors to work with adults who are learning to read.
Having someone to read with can make a big difference to people who may have struggled with literacy their whole lives. And what better time to start than today? Look online to see if there are any organizations seeking volunteers in your area.
5. Read Your Own Writing Aloud
Finally, don't forget your own writing! Reading aloud can aid the editing process, helping you to catch errors you would otherwise miss. It can also help if you're stuck on an awkward passage, as it will give you a better sense of how it flows.
Of course, if you want to be sure your work is error free, our proofreaders can help! Submit a free 500-word trial document today to find out more about our services.
More Writing Tips?
Putting together a reference list is an important and necessary part of writing a paper,...
Trusted by thousands of leading
institutions and businesses