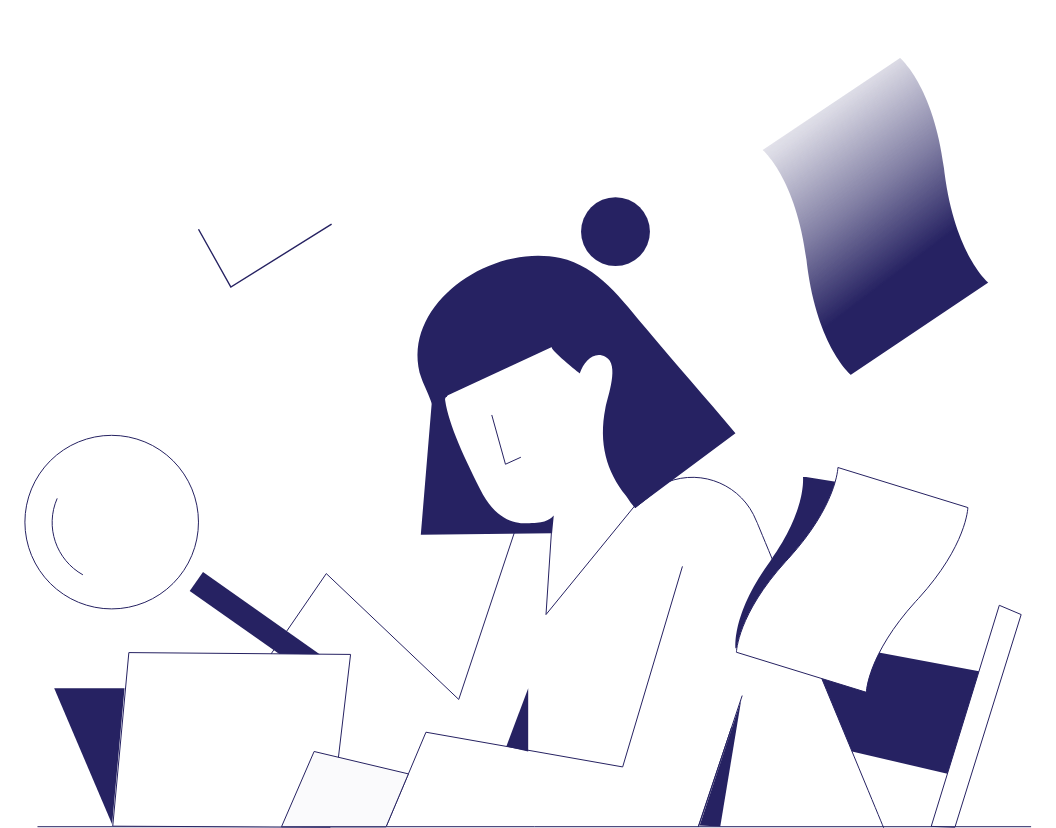 5 Top Tips for Using Essay Feedback to Improve Your Grades
Even if you got a good mark on your essay overall, seeing critical notes from your marker can sting. But you don't have to dread reading essay feedback! Rather, you can use it to improve your grades over time. Top tips on this count include:
Don't take criticism personally; instead, treat it as a learning opportunity.
Reread your work with your marker's comments in mind and make notes.
Look for action points you can improve on in your next piece of work.
If anything is unclear, ask your marker for clarification on their comments.
Research writing skills to make sure you don't miss out on easy marks.
For more advice on using essay feedback to improve your grades, read on below.
1. Treat Criticism as an Opportunity
Nobody likes being told their work is flawed. But if you receive negative feedback, don't get discouraged. Many top students succeed not because the work comes easily to them but because they treat criticism as an opportunity to improve.
So, how should you handle negative comments? We suggest:
When you get your essay back, read through your marker's comments.
Take a deep breath, set the essay aside, and try not to stress about it!
Spend some time away from your essay, ideally relaxing a bit.
Come back to your work when you're ready to process the feedback.
And don't obsess over the mark itself! Good or bad, it's just a number now. Focus on the comments, as these are what you can use to boost your marks next time.
2. Reread Your Work with Feedback in Mind
When you're ready, reread your essay with your marker's comments in mind. Even if you disagree with their comments, this will help you understand why they gave you the mark they did and what they thought could be improved. Tips for this include:
Ask for a copy of the marking criteria (i.e., the guidelines for marking work). Most colleges and universities make these available to students.
Look for issues your marker has raised more than once. If there is something that your marker has commented on multiple times, it is worth prioritizing!
Sort feedback into categories (e.g., separating comments on writing style, referencing, and the content of your essay from one another). This will help you spot your strong and weak points, giving you a sense of where to focus.
Don't forget positive feedback! It's easy to dwell on negative comments, but you can also learn from the good things your marker highlights in your work.
Rereading your work like this can give you a new perspective, helping you see areas where you could improve your writing or understanding of a subject area.
3. Find Action Points and Make a Plan
Once you've reread your work, use your notes to find three to five action points. These are simple things that you'll aim to improve for your next written assignment.
It can help to organize these action points in a table with three columns:
Find this useful?
Subscribe to our newsletter and get writing tips from our editors straight to your inbox.
Comment(s) – A column where you note the comments from your marker's feedback regarding an issue you want to improve in your next essay.
Action(s) – What you intend to do to address the issue (either something your marker has suggested in their comments or your own plan of action).
Deadline – A date for when you'll have completed the proposed action. This isn't always necessary, but it can help you plan your next essay.
Your finished table might look something like the following:
| | | |
| --- | --- | --- |
| Comment(s) | Action(s) | Deadline |
| Wikipedia is not an academic source as anyone can edit it. Make sure to use reliable published sources. | Check school's website for advice on source reliability. Look up papers cited in Wikipedia article. | February 16 |
| This is not the correct format for a journal article in APA referencing. | Look up how to cite a journal article in APA style. | February 18 |
| Are you sure this is Pinker's position? Go back over chapter three of the assigned reading. | Reread chapter three of Applied Linguistics and compare with essay. Check library for copy of The Language Instinct. | February 24 |
You can then use these points when planning and writing your next essay.
4. Ask Your Marker for Clarification
Hopefully, most of the feedback on your work will be easy to understand. If you're not sure what a comment means or how to address it, though, you can usually ask your marker for more information. Simply prepare a list of questions and drop them an email (or arrange to meet face to face if you have several points to discuss).
If you do have questions, though, make them specific! Keep in mind that your marker may be very busy, so a broad question like "How come I got this mark?" is too general. Focus instead on individual comments from the feedback.
For instance, you could email your marker to ask for:
Clarification on what a specific comment means.
Guidance on how to better meet the marking criteria.
Suggestions for how to address problems identified in the feedback.
Additional reading that will help you fill a gap in your knowledge or arguments.
Whatever you ask, though, be polite! If you're overly demanding in your requests, or confrontational about a comment in the feedback, you might that your marker isn't quite as eager to provide extra help as they might be otherwise.
5. Research Academic Writing Skills
Even if you've done all your research, it's easy to lose marks if your writing is unclear. Thus, when reviewing your essay feedback, look out for comments related to your writing style. Common issues that affect academic writing include:
Making sure your paper is well structured and your argument flows well.
Writing clearly and concisely so you can communicate your ideas effectively.
Using suitably academic language and a formal, objective tone.
Citing and quoting sources correctly to support your arguments.
Checking your school's style guide.
Using the drafting process to polish your work before submitting it.
Looking out for spelling, grammar, and punctuation errors.
Of course, it's hard to eliminate errors from your writing. As such, getting your work proofread is a great way to ensure your writing is clear and boost your marks. To find out how we could help, why not submit a free trial document today?
More Writing Tips?
Is Superman doing good? Or is he doing well? The answer: it depends on what...
Trusted by thousands of leading
institutions and businesses