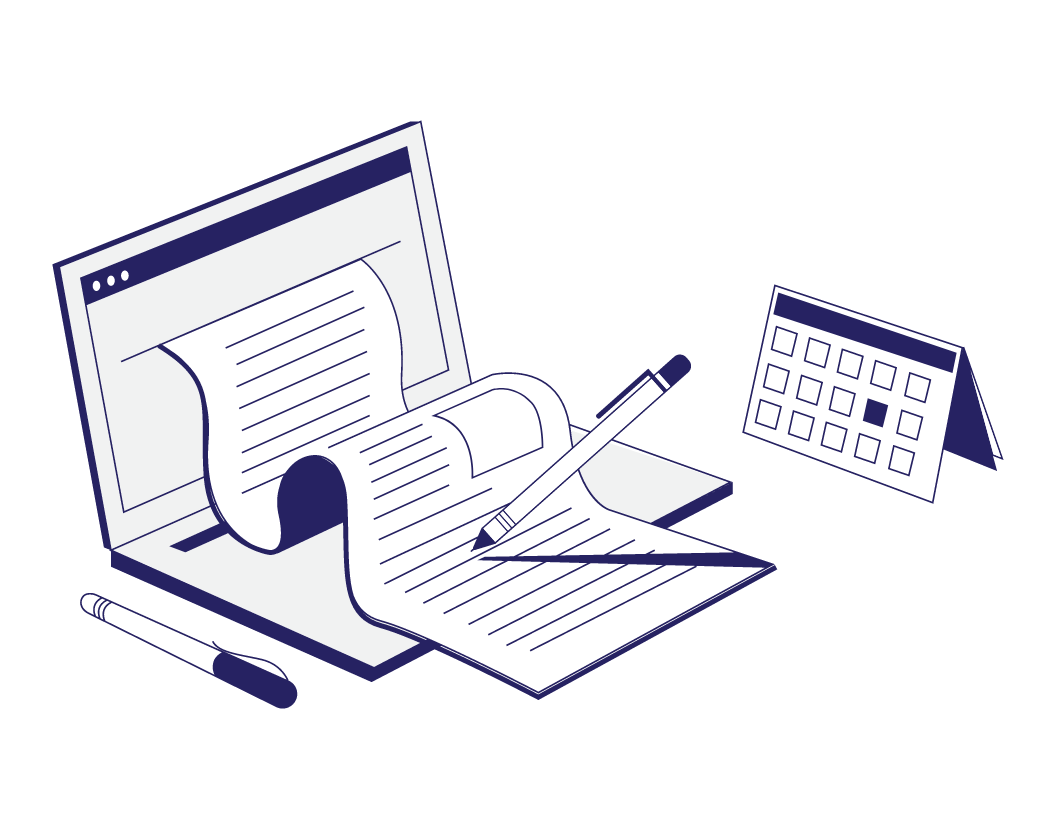 5 Tips For Those Seeking a Career Change
It can seem daunting to leave behind a familiar job in search of something new. But switching to your dream job is possible, whatever stage you're at in life. In fact, in one survey, 82% of professionals over 45 reported successfully changing careers! 
So if you're preparing to make a career switch, we've got 5 tips to help you achieve success:
Think about what career would suit you.
Get some practical experience.
Assess your current skill set.
Make a step-by-step plan.
Check your professional documents.
Read on to find out more.
1. Research Your Career Options
Some people may already have a career in mind when they plan to switch, while others might not. If you're still deciding what your new career could be, it's worth considering:
What your interests are and what motivates you.
The experience and skills you already possess.
Aspects of previous jobs that you've enjoyed.
Your professional strengths and weaknesses.
Why you want to change careers (e.g. more flexibility, a better work-life balance, financial stability).
You can talk through these things with friends and family, or use helpful online tools such as career assessments. You might even want to make an appointment with a professional career counselor.
Once you've narrowed your options down to a particular industry or subject, you can start researching practical matters such as specific job titles, rates of pay, and any necessary qualifications.
2. Give Your Career A Trial Run
Now you've looked into potential careers, it's time to get some practical experience in your preferred line of work. This will give you some idea of what to expect on the job, and help you decide whether or not it's right for you.
You can gain experience by:
Looking for volunteering opportunities in related positions.
Contacting professionals in your desired field to arrange work experience.
Taking part in job shadowing.
You may even be able to gain related experience in your current job. If you've decided to become an editor, for example, you can try volunteering for any proofreading tasks your coworkers need help with.
3. Identify Your Transferable Skills
Even if the career you're looking for has nothing to do with the job you're doing now, you're bound to have picked up some useful transferable skills. These are skills that are valuable in any position, and can help you land that dream job.
Find this useful?
Subscribe to our newsletter and get writing tips from our editors straight to your inbox.
If you're having trouble identifying your transferable skills, try looking at the job requirements for both your current role and the career you'd like to switch to.
Some of the most common skills employers look for include:
Good time management
Communication skills
Attention to detail
IT skills
Ability to multitask
Teamwork
Remember, you don't have to have gained these skills from employment. Think about other areas of your life, such as hobbies, education, or household responsibilities, that have helped you gain certain abilities.
5. Set Manageable Career Goals
One of the best ways to navigate a career change without feeling overwhelmed is to establish manageable goals.
These goals can be short- or long-term, but it's best to start small. For example, let's say you are currently working in retail, but want to change careers and become an editor. Going from the start point (working in retail) to the end goal (being an editor) might seem an impossible task, so instead, let's break that goal into simpler steps:
Join online groups related to networking and editing.
Take a course on editing.
Offer to edit documents for friends, family, and coworkers.
Take on a voluntary or work experience placement as a junior editor.
Apply for part-time editing jobs.
Take on a role as a full-time editor.
Of course, the exact steps towards your goals will differ, and it's important to remember the SMART guidelines when setting them. But whatever it looks like, having a step-by-step plan will help you on your way to starting your new career.
5. Proofread Your Applications
No matter where your career path takes you, make sure you get the best start by ensuring your CV, cover letters, and applications are polished and error-free.
Proofed can help, but don't just take our word for it – submit a free trial document to see what our team of professional proofreaders can do.
More Writing Tips?
Putting together a reference list is an important and necessary part of writing a paper,...
Trusted by thousands of leading
institutions and businesses