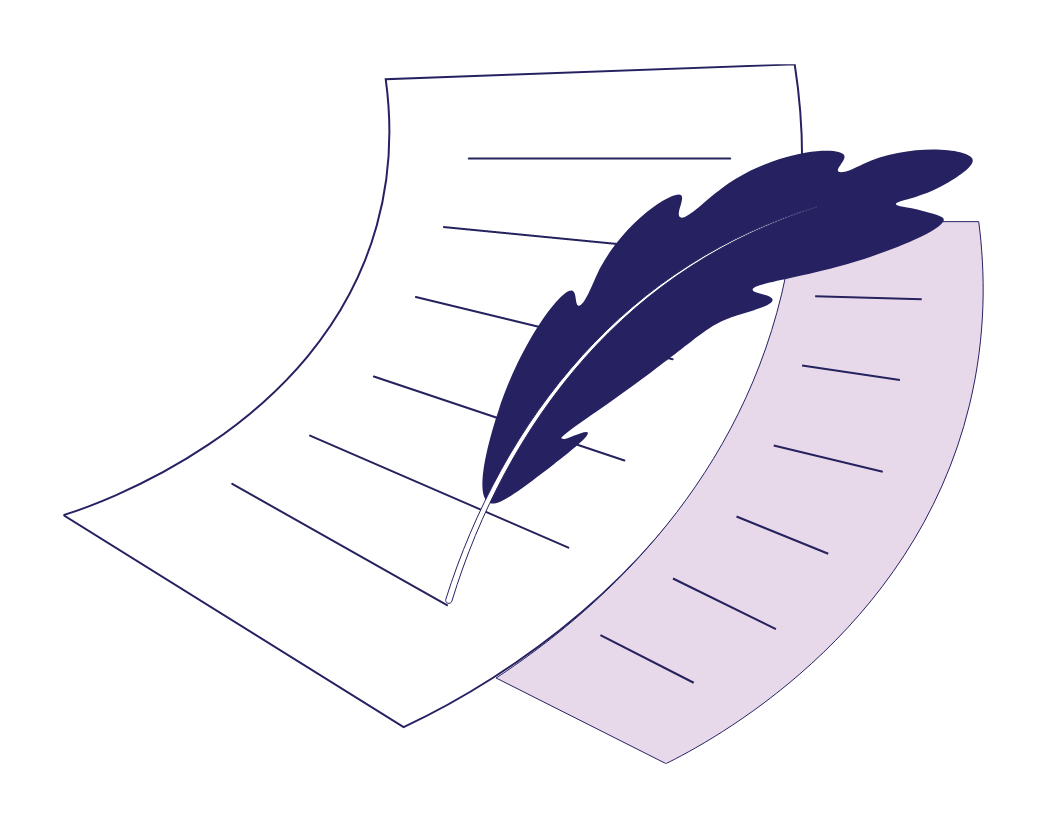 5 Beautiful Quotes by Charlotte Brontë
Charlotte Brontë was an English poet and novelist who was born on this day (April 21st) in 1816. Although Brontë and her sisters, Emily and Anne, are perhaps the most famous sisters in English literature, they initially published works under androgynous pseudonyms to maintain their privacy. The sisters published a collection of poems together, and then Emily and Anne's first novels received publication offers; however, Charlotte's first novel, The Professor, was turned down. Soon after, though, Charlotte successfully published Jane Eyre, which revolutionized literature and is still renowned today.
To celebrate the groundbreaking and timeless work of author Charlotte Brontë, we have five beautiful quotes to share with you!
Jane Eyre
We've already mentioned Jane Eyre, which was perhaps Charlotte's most well-known work. Published in 1847, the novel explores themes of love, independence, and forgiveness, and it contains many notable quotes:
There is no happiness like that of being loved by your fellow creatures, and feeling that your presence is an addition to their comfort.
Brontë's words here are a still-relevant and lovely reminder – particularly during times so deeply impacted by a pandemic – of the happiness that we can give and receive simply by being in the presence of our loved ones.
I am no bird; and no net ensnares me: I am a free human being with an independent will; which I now exert to leave you.
Brontë made sure to not only tell Jane's love story but also to highlight her fierce independence. Her words serve as a beautiful reminder of the freedom and happiness we can find in exploring our own independence.
Shirley
Charlotte Brontë's second novel Shirley was published in 1849. Although it was less of a romance than Jane Eyre and focused more on exploring a woman's role in society, Brontë still left us with these beautiful words about love:
Love is real – the most real, the most lasting, the sweetest and yet the bitterest thing we know.
Brontë's message was that although much of life feels like an illusion, love is very real and is worthy of being cherished, even though it also comes with its own difficulties.
Better to try all things and find all empty, than to try nothing and leave your life a blank.
Charlotte also wrote about stepping beyond the bounds of our duties to discover the joys of exploring and trying new things. It's an important reminder that we will not always have success with everything, but it's more fulfilling to try than to not.
An Evening Solace
Although Charlotte wrote about more favorable emotions such as happiness and love, she also addressed grief and sadness. Her poem, 'An Evening Solace,' was published in 1846 as part of the Brontë sisters' poetry collection:
Find this useful?
Subscribe to our newsletter and get writing tips from our editors straight to your inbox.
The human heart has hidden treasures,
In secret kept, in silence sealed;—
The thoughts, the hopes, the dreams, the pleasures,
Whose charms were broken if revealed.
…
And feelings, once as strong as passions,
Float softly back—a faded dream;
Our own sharp griefs and wild sensations,
The tale of others' sufferings seem.
Brontë's poem describes how the intensity of our feelings – both good and bad – fades with time. Her words serve as a powerful reminder that we should appreciate and make the most of the happiness in our lives and that we should endure the more difficult times knowing they aren't permanent.
Proofreading & Editing Services
Charlotte Brontë's words still provide inspiration more than a hundred years later, but even more inspiring is how revolutionary Brontë's novels turned out to be, even after she was initially turned down by publishers. Whether you're inspired to begin writing or to continue perfecting your writing skills, we have expert editors who can help! Upload a free trial document today to learn more.
More Writing Tips?
When it comes to written content, perfection is the goal. Whether it's a crucial business...
Trusted by thousands of leading
institutions and businesses