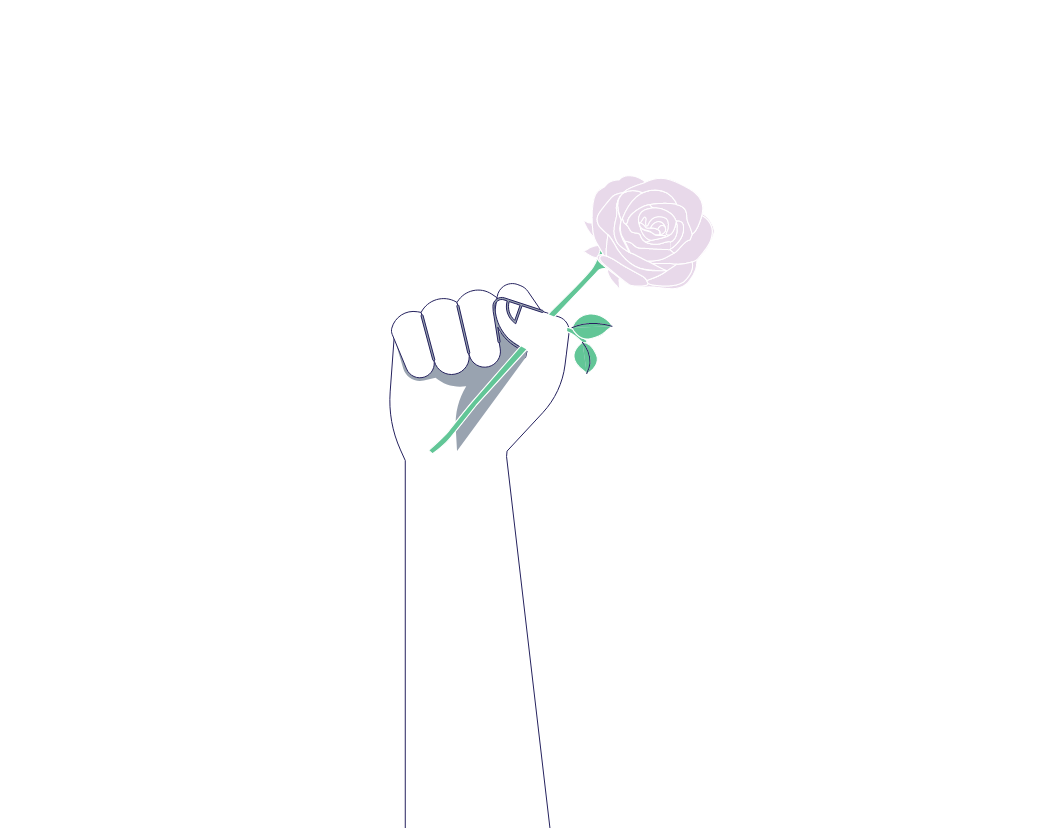 3 Beautiful Romance Novels from BAME Authors
February is the month to celebrate both Valentine's Day and Black History Month. So, why not talk about some beautiful romance novels by BAME (Black, Asian, and minority ethnic) authors?
Love is universal, and representation should be too. In our diverse society, it's crucial that everyone sees themselves represented in literature. To understand the experiences and perspectives of those who are different from us, it's also important that the literature we're consuming is diverse.
Check out these three beautiful romance novels from BAME authors:
"What matters most is that you feel like you are at your fullest."
Love in Colour is a collection of 13 short stories about love; 10 are retellings of African and Asian myths that have been around for centuries—including stories about Yoruba goddesses, Egyptian queens, and Chinese deities—and three are original romantic works.
Babalola blends ancient tales with the modern world by creating stories that focus on female empowerment and self-love, subverting patriarchal tropes in favor of male characters who encourage, admire, and are equal to the main female characters. In this way, her stories show women the kind of love they deserve and should aspire to. Babalola's stories all have the same theme: romance should be worthwhile—something that enriches your life—and not just for its own sake.
"You are a woman who, in a life filled with pain, came here to ask about love."
Find this useful?
Subscribe to our newsletter and get writing tips from our editors straight to your inbox.
Chloe Brown suffers from fibromyalgia and has lived a life that is centered around pain management. When she comes very close to dying one day, she realizes that she's allowed her illness to steal her happiness, and she devises a plan to take control of her life.
Chloe then meets superintendent and artist Redford Morgan, who's struggling with his self-esteem after ending an emotionally abusive relationship. Chloe and Redford follow the enemies-to-lovers trope; they don't like what the other seems to embody, but as their lives become entangled, they realize that each can help the other heal their wounds and learn to live fully again. The story brings together two equally strong yet vulnerable characters who find in each other a person who truly understands them.
"We were full of passion and fire, and yes, we argued sometimes, but we never stopped loving one another."
In The Trouble with Hating You, Patel examines Indian culture and ethics, how our past shapes us, and how we can intentionally move forward in life. Liya Thakkar defies her culture's traditions to be respected as an individual. She literally runs away when her parents set up a dinner to discuss an arranged marriage. But she keeps running into her potential suitor, Jay Shah, a lawyer who's supposed to save the company Liya works for.
Liya and Jay get off to a rocky start, leading to another enemies-to-lovers trope, but through their long hours working together, they quickly discover that they have a lot in common. Liya initially keeps her distance. However, when Jay discovers the reasons for Liya's sometimes volatile behavior—she was assaulted as a child, and when her parents didn't even stand up for her, she was ostracized by her community—he treats her with patience, kindness, and reason, and is determined to find out who Liya really is.
If you feel inspired to write stories that feature diverse characters, we have expert editors available 24/7 who can give you feedback on your writing! Upload a free trial document today to learn more.
More Writing Tips?
Among and between are both prepositions used to describe how objects, people, or things relate...
Trusted by thousands of leading
institutions and businesses