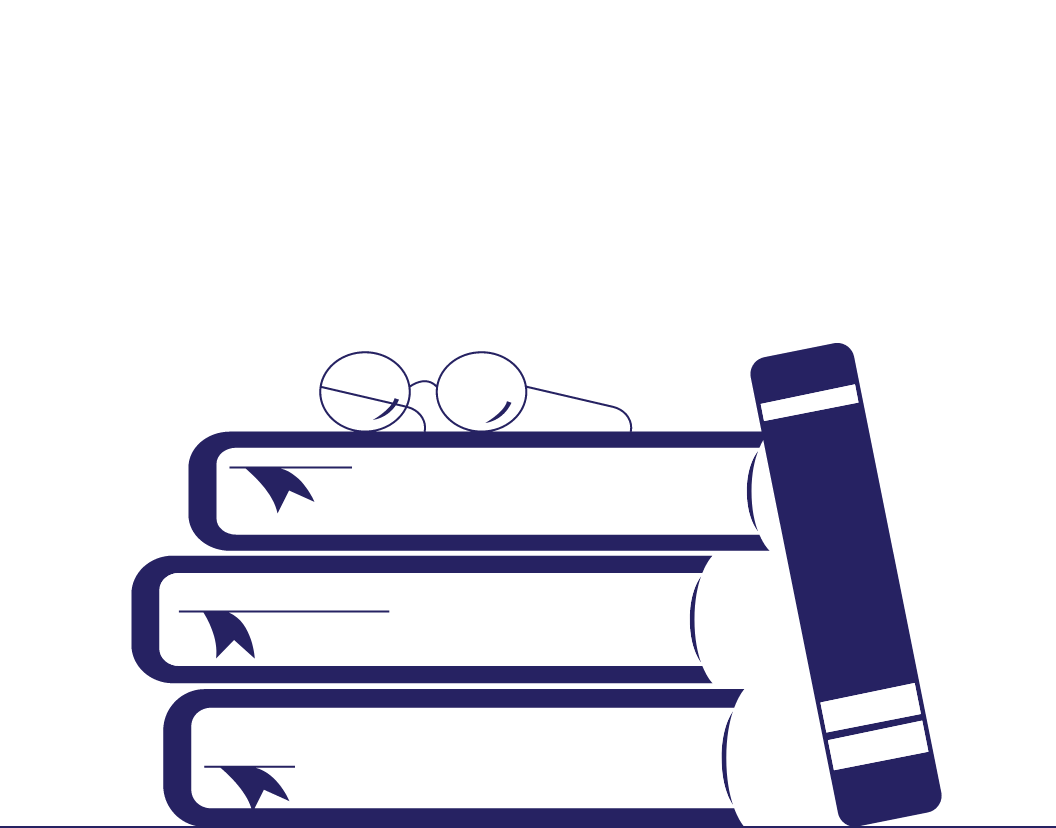 10 Ways to Celebrate National Read a Book Day
September 6 is National Read a Book Day, a day created to encourage people from all backgrounds to pick up a book and give reading a go.
Given that 81% of Americans feel they don't read enough, today is the perfect opportunity to take some time to enjoy a good book.
So, whether you're a bookworm or just want to join in the fun, here are 10 ways to celebrate National Read a Book Day.
1. Read a Book in a Genre You've Never Read Before
If you're a book fanatic, you probably have a favorite genre or two that you like to read most. But with a wide variety of genres and subgenres out there, it's almost guaranteed you haven't tried everything yet.
Reading various genres can:
● Help you discover new subgenres and genre combinations
● Introduce you to new ideas and subjects
● Provide inspiration for your own writing
So, why not celebrate today by giving a book from a new genre a go? You might just discover your new favorite book.
2. Go on a Blind Date with a Book
No, not an actual date. Blind date books, also called mystery books, are books wrapped up so you can't see the cover. The idea is that you literally don't judge the book by its cover.
Instead, you'll be provided with information like genre, themes, tropes, and similar books or authors.
Bookshops and online stores around the world have joined in with this idea, so you should find a mystery book near you.
Alternatively, you can create your own blind date books for friends and family.
3. Join a Book Club
Book clubs are groups that meet regularly to discuss books they've read. Not only are they perfect for finding new books to read, but they're also a great way to make new friends. To see if there are book clubs in your area, you can check with your local library or use websites like Bookclub.com. There are also online book clubs where you can read with other people around the world.
If there are no book clubs that meet your needs, why not start your own? This doesn't have to be anything formal – even just a weekly meetup with friends counts!
4. Take Part in a Reading Challenge
A reading challenge is where you aim to achieve a particular reading goal. You might work toward this goal on your own, or join other readers in person or online.
Some examples of reading challenges include:
● Reading a certain number of books in a year
● Reading for a certain amount of time each day
● Reading every book by a particular author
You can come up with your own reading challenge, or look online for prompts.
Just remember: a reading challenge isn't a competition. It's simply a way to motivate yourself to read more so you can stop if you're not having fun.
5. Read a Classic Novel
Everyone has different ideas about what makes a classic novel, but generally speaking, a classic is a book with a strong impact that has stood the test of time.
Some classic novels can be complex and allegorical, like George Orwell's Animal Farm. Others, like Jane Austen's Pride and Prejudice, are witty and lighthearted. So, whatever your taste in novels, you're sure to find a classic that suits you.
For ideas of where to start, take a look at Penguin's 100 must-read classic books.
6. Re-Read a Book You Read as a Child
Many of us have favorite childhood books that inspired our love of reading. Rereading those books as an adult can help reduce stress and reconnect you with your younger self while also providing a nostalgic hit.
If you remember the books you enjoyed as a child, choose one to reread today. You can just enjoy reading the book, or you can go deeper by considering:
● How it might have influenced you.
Find this useful?
Subscribe to our newsletter and get writing tips from our editors straight to your inbox.
● Any elements you didn't understand as a child, or understand differently now.
● If there are any characters you relate to more or less.
What's more, if you have children or younger family members, Read a Book Day can be a great opportunity to share your favorite books with them.
7. Organize Your Book Collection
If you're anything like us bibliophiles here at Proofed, you've probably got a substantial book collection.
But physical books can take up a lot of space, and it can be hard to find a specific book if you haven't organized a system.
So, if your bookshelves are looking a little cluttered, National Read a Book Day might be the perfect time to reorganize them. Try sorting your books by different systems, like:
● Author
● Genre
● Color
● Height
● Hardback/Paperback
You can even sort your books into categories of "read" and "not read" if that's what helps organize your shelves.
8. Read a Book Translated into English
As author Anthony Burgess said, "Translation is not a matter of words only; it is a matter of making intelligible a whole culture."
Reading a translated book can introduce you to new places, cultures, and styles of writing. It can even provide insight into how language and heritage influence the way we think and tell stories.
Some well-known translated books include:
● Stieg Larsson, The Girl with the Dragon Tattoo (Swedish)
● Fyodor Dostoyevsky, Crime and Punishment (Russian)
● Soseki Natsume, I Am a Cat (Japanese)
● Paulo Coelho, The Alchemist (Portuguese)
● Liu Cixin, The Three-Body Problem (Chinese)
9. Make a To-Read List
It can be hard to choose just one book to read to celebrate National Read a Book Day. If you're struggling to narrow down your options, keeping a to-read list might help.
You can include anything you like on your list, from books you've been given as presents to books your friends have recommended to you, and even books that will help you learn a new skill.
Your list can be physical, or you can use online tools, like Goodreads and StoryGraph to keep track of everything you want to read.
10. Write a Book Review
Book reviews don't have to be just for school.
Writing a review for a book you've read is a way to document your thoughts, share your response with other book lovers, and recommend reading material to like-minded people.
And if you run a blog or write content for social media, book reviews are also a great way to attract readers.
Whether you're writing a book review or your own novel, our proofreaders and editors can help keep your work error-free. Submit a 500-word trial document, and we'll proofread it for free.
More Writing Tips?
Putting together a reference list is an important and necessary part of writing a paper,...
Trusted by thousands of leading
institutions and businesses